Fall Festivals and Events in and around Louisville / Kentuckiana 2015


September
September 3-6 Terrapin Hill Harvest Festival Harrodsburg, KY
September 4-6
Daniel Boone Pioneer Festival
Winchester, KY
September 5 Goldenrod Gala Arts Festival in Carrollton, KY
September 4-6 Steamboat Days Downtown Jeffersonville Riverstage
September 4-6 Kentucky Bluegrass and Bourbon Festival at Louisville Water Tower
September 4-6 September Flea Off Market
September 4-7 11am-7pm WorldFest
September 11 (6p-10p) & September 12(10a-9p) Middletown Family Fun Festival
-Review here
September 4,11,18 @ 7pm Concerts in the Park in Jeffersonville, Indiana
Free concerts in Warder Park continue Friday evenings in September
September 11 6pm-9pm Back to School Block Party at Mary T Meagher Aquatic Center
September 11-13 Fleur de Lis Regatta Sailing for a Cure
The Harbor Lawn at Waterfront Park
September 11-13 Lanesville, IN Heritage Weekend
September 11 7:30pm North Bullitt Demolition Derby
September 11-13 Mainstrasse Village Oktoberfest Covington, KY
September 11-13 Kentucky State BBQ Festival Danville, KY
September 12 Dragon Boat Festival
September 12 8am-6pm Simpsonville Fall Festival
See this list from Shelby Family Fun for more fall events in Shelby County!
September 12 10am-4pm Digging the Past! A celebration of Archeology & Fossils
September 12 Via Colori Street Painting Festival Elizabethtown, KY
September 12 Hidden Hill Bluegrass Festival
September 12-13 Trimble County Apple Festival Bedford, KY
September 12 Rolling Fork Iron Horse Festival New Haven, KY
September 12-13 Apple Festival in Georgetown, KY
September 13 Art in the Park at Cherokee Park, Hogan's Fountain
September 13 Forest Springs Arts & Crafts Festival 10am-5pm
September 13-20 Gaslight Festival Week Highlights: Gaslight Parade (review), Gaslight Balloon Glow (review), Arts and Crafts Extravaganza
Fri 7pm-10pm, Sat 9am-10pm, Sun 12pm-6pm
September 15-20 Kentucky Bourbon Festival
September 18-20 Oktoberfest Zinzinnati – see review here about day trip
September 19 The Mighty Pumpkin 5K and 3K Kids Obstacle Race at Gallrein Farms
September 18-20 Spoonbread Festival Berea, KY
September 18-19 Greensburg Cow Days
September 18-19 Horse Cave Heritage Festival Horse Cave, KY
September 19 Mini Maker Faire
September 19 Fall Fest at Gallrein Farms
September 19 Family Camp-Out (Overnight) at Creasey Mahan Nature Preserve
September 19 9am-4pm Bug Fest – Bernheim Forest
September 19 4pm-11pm St Francis of Assisi Fall Festival
September 19 10am-1pm Fall Festival at Derby City Pediatric Dentistry. Yes, a dentist is having a festival and it's fun!
September 19 Original Butchertown Oktoberfest
St. Joseph Catholic Church
September 19 Flutter Festival hosted by The Diaper Fairy Cottage
September 19 noon-11pm National Jug Band Jubilee
Brown-Forman Amphitheater in Louisville's Waterfront Park
September 19-20 10am-5pm 200 Years on the Ohio – Riverside Farnsley-Moremen Landing
September 19-20 Day Out with Thomas Train Rides at French Lick Railway
September 26 10am-5pm Art in the Park
September 26 Sugar Maples Fall Festival
September 26 8am Free Guided Hike
September 26 Family Canoe Day at Tom Wallace Lake
September 26-27 Finchville Fall Festival; see Shelby Family Fun
September 25-26 Lebanon Junction Wall Street Park Festival
September 24-27 Annual World Chicken Festival in London, KY

September 26 11am-11pm
NuLu Fest in the NuLu neighborhood on Market Street – kids area sponsored by Louisville Family Fun!

September 26-27 Day Out with Thomas Train Rides at French Lick Railway
September 26-27 Louisville Irish Fest
September 26, 12pm-5pm Ken-Ducky Derby
Downtown Waterfront on the Wharf – review here.
September 26 10am-6pm Portland Art & Heritage Fair
September 26-27
44th Annual Madison Chautauqua in Madison, Indiana (read our post here)
Annual Harvest Celebration Festival in Madison
September 26-27 Marion County Ham Days
September 27 New Albany Indie Fest
September 27 10am-4:30pm Fall Antiques Market @Locust Grove
September 27 7:30pm Lunar Eclipse at Blackacre Nature Preserve
September 29- October 2, daily 9am-5pm Idea Festival, Kentucky Center
October
< Like us on Facebook! >
October 2-3 10am-5pm Canoemobile on the Ohio River
October 2 Spencer County Octoberfest Taylorsville, KY
October 3-4 10am-4pm Nunnlea Craft Fair
Nunnlea Home in Louisville
October 3 10am-3pm Covenant Classical Academy Fall Festival (open to public)
October 2-5 59th Annual St. James Court Art Show – read our post here.
October 3 10am-3pm South Oldham Fire Fest
October 3-4 Lincoln Days Hodgenville, KY
October 3 Mammoth Cave Craft Fair
October 3-11 Harvest Homecoming
New Albany, Indiana
–
See our tips here.
October 3-4 Pumpkin Patch Express with Kentucky Railway Museum
October 3-11 Week in the Highlands
October 3 6pm-9pm Blackacre Barn Bash
October 4 2pm-7pm Big Rock Jazz & Blues Festival Big Rock in Cherokee Park
October 4 5pm-8pm Prospect Fall Festival at Gingerwoods Event Hall
October 9 Fall Break Express Train Ride at Kentucky Railway Museum
October 9-10 11am-10pm 20th Annual Belknap Fall Festival
October 9-10 Garvin Gates Blues Festival
October 9 (4:30p-10p) &10 (12p-10p) A Taste of St. Michael
October 9 LaGrange Railroad & Bluegrass Music Festival
October 10 11am-4pm Highview Community Fall Festival -Outer Loop Plaza
October 10 12pm-3pm Civil War Day at Farmington Historical Home
October 10 10am-6pm Fall Festival @ Foxhollow Farm
October 10-11 Annual Bardstown Arts, Crafts, & Antiques Fair
October 11 10am-6pm 12th Annual Farmington Harvest Festival
October 16 NEW! Turkey Run Park opens at The Parklands of Floyds Fork; get out and explore this fall!
October 16-17 Mount Washington Fall Festival
October 16-18 Hermitage Classic at Hermitage Farm in Goshen, KY
October 17 9am-5pm Bernheim Forest Colorfest
& Scarecrow Jubilee
October 17 Glendale Crossing Festival
October 17 10am-2pm Mayor's Healthy Hometown Fall Hike
October 17-18 International Oktoberfest @Newport,KY Riverfront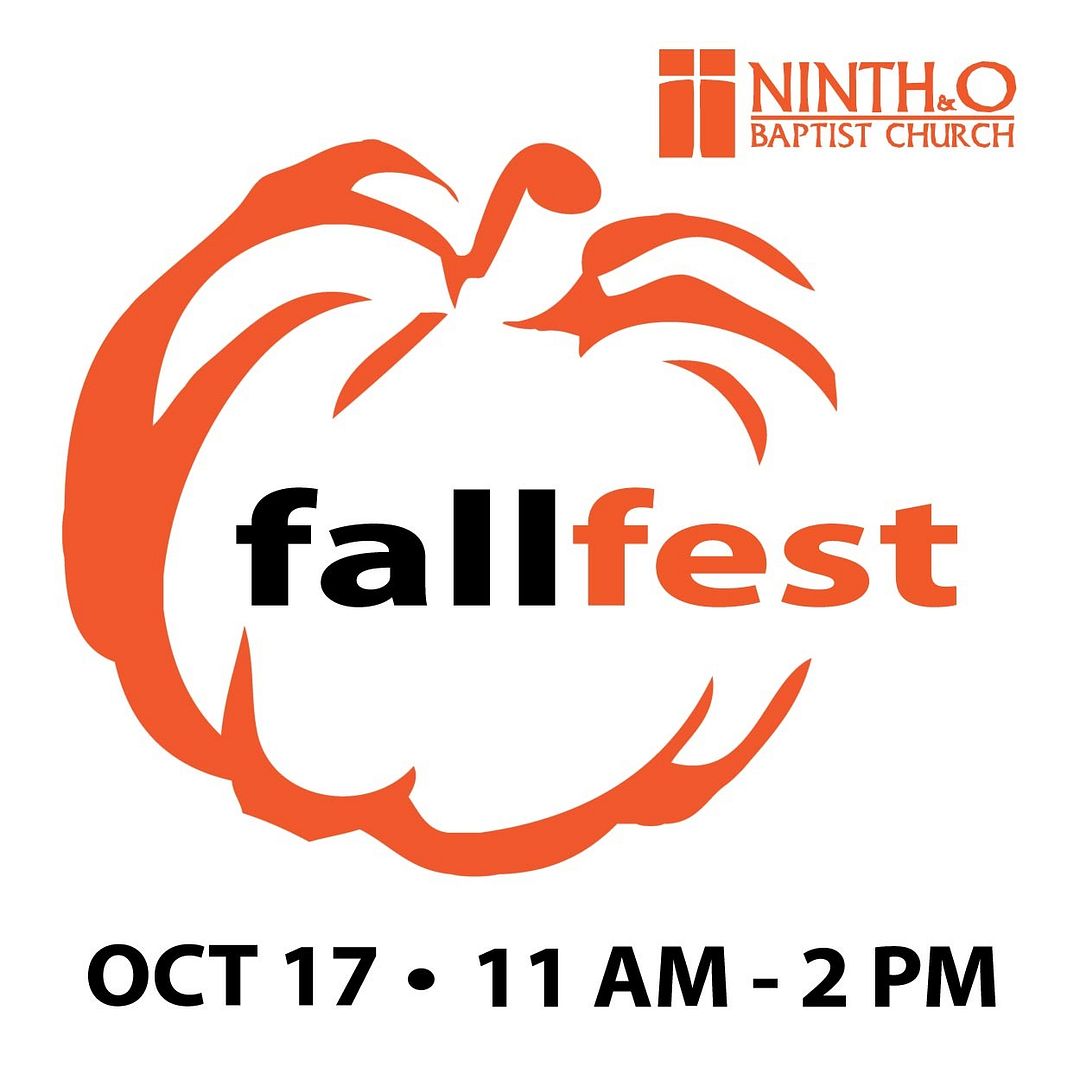 October 17th Ninth & O Fall Fest 11am-2pm
October 17th Norton Commons Fall Festival 2-5pm
October 17th Clarksville Bluegrass Jamfest 11am-4pm
October 17th Pumpkin Festival at Sunny Acres Farm
October 17-18 Autumn on the River
October 18 2pm-6pm Cyclouvia
October 24 3pm-7pm Tom Sawyer Foundation's Fall Fest
October 24 1pm Corn Island Storytelling at Blackacre Nature Preserve
October 24-25 10am-4:30pm 18th Century Market Fair at Locust Grove
October 31 7:30pm October Free Guided Hike
November
November 6 Clarksville Parks Harvest Hayride 6-8:30pm
November 11 – 11am Veteran's Day Parade in Downtown Louisville.
Starts at 4th and Chestnut Streets.
By guest contributor: Erin
Know of other events? Email info@louisvillefamilyfun.net and we will add them!