Review of SimCave Digital Gaming Arena in Louisville, KY
There's a new digital gaming arena in Louisville and in the words of my 7 year old son, "This place is epic!" SimCave is located at 11501 Plantside Drive near the Industrial Park off of Blankenbaker Parkway. I recently took my children and a friend to check it out during their grand opening night.
We were immediately greeted by a friendly staff member, checked in and taken back to the waiting area. A few rules were discussed and then we headed back to the digital gaming rooms. There is a video game console room and then a separate PC room. This was pretty cool to my children. My children love Minecraft and in their opinion there is a big difference between playing the game on an Xbox vs a computer.
The 360 degree rooms are dark with seating in the middle. In the middle of the seating is a platform where a staff member stays in the room during the game time. The walls are covered in flat screen TVs (one for each player). I'm pretty sure my son let out a squeal when he saw the room. I have to admit, it is pretty cool to see. Parents wait in the comfy waiting room outside the gaming rooms. There are a few TVs in this area too with videos of YouTubers playing different games. At first, I thought the videos were of the actual players in the rooms! My children got to play Minecraft for about 30 minutes and then exited into the party room. The party room is very large with plenty of seating for guests.
Near the front entrance is the dance cave party. Parents, don't shy away from this room, we know you have some moves! This is a larger room with a huge screen, party lights and a dance floor. Most of the games for this room are dance related, but because there is a Kinect and Wii console in the room, other games are possible-just ask!
Currently, SimCave is taking reservations for birthday parties. The digital gaming arena party includes 100 minutes of gaming, pizza and drinks and party room access. This party can accommodate 11 gamers and as usual there is a dedicated party host to oversee the game and make sure everything operates smoothly. This party is $329.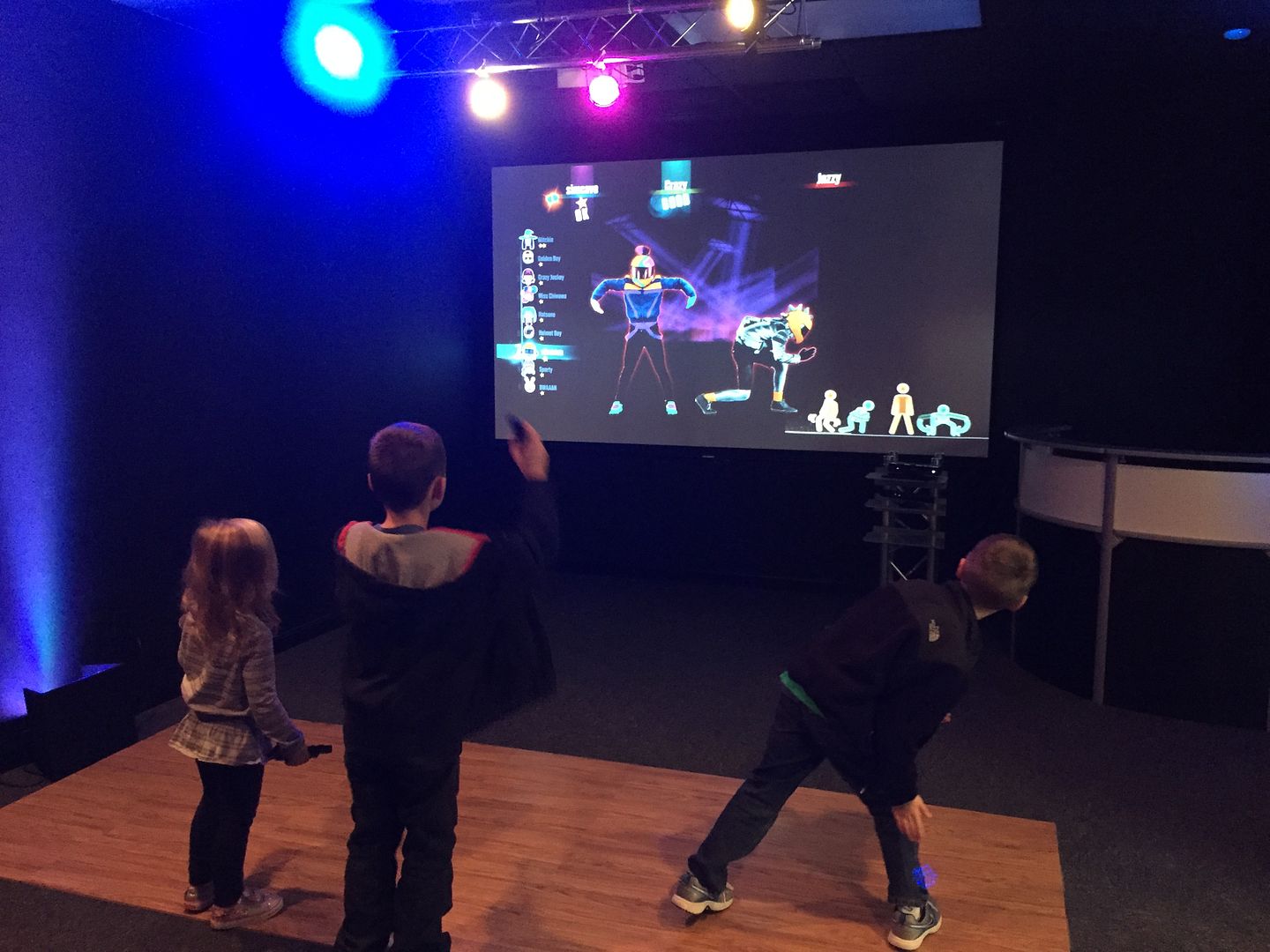 The dance cave party includes 100 minutes of dancing, pizza and drinks and can accommodate 8 dancers. The room is set up to have the entire party within the room. This party is $259.
Group outings are also available and parent's day out events, too. Keep up with SimCave on Facebook for upcoming parent's day out dates. Included is 3 hours of game time playing, drinks and a snack for $10. I recommend signing up early because they are popular and seating is limited. SimCave also hosts leagues and tournaments. The first is a HALO 5 tournament on 12/30!
SimCave has a variety of games available. If there is one you are particularly interested in, just ask! SimCave has top of the line equipment and all of the latest video games. Also, I was also told that you can switch games during your private party. For example, you can do 30 minutes of Minecraft and then 30 minutes of Mario Kart. The staff were incredibly friendly and I could tell they were having fun along with the guests.
If you have a child that loves video games or even if you love playing (adults can play too) then I highly recommend checking out SimCave Louisville!
By Guest Contributor: Nicolle