Review: Playground and Sprayground at Long Run Park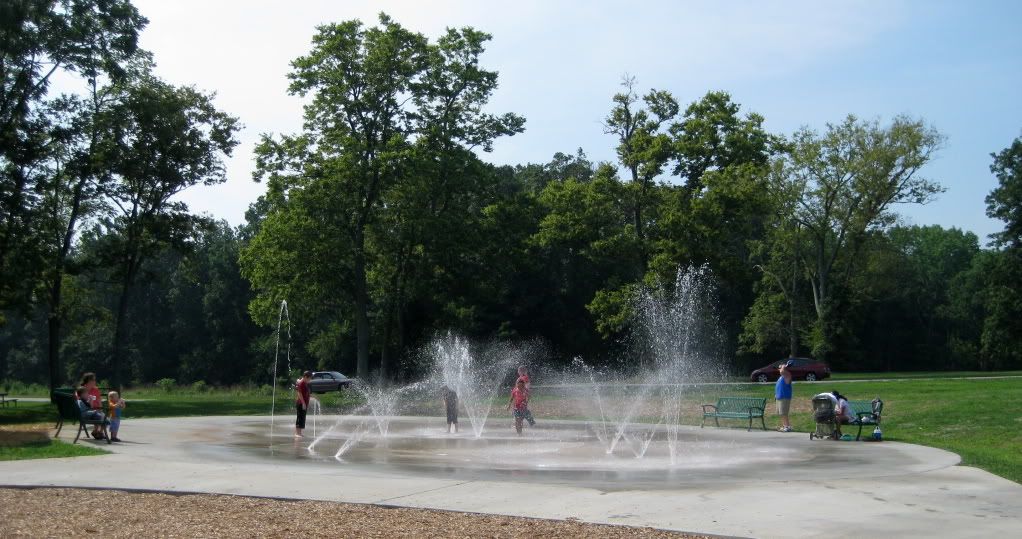 This morning, I attended the grand opening of a new sprayground at
Long Run Park
in east Louisville. Long Run Park is part of the Louisville metro parks system and offers scenic paved areas for biking and walking. Many people also enjoy fishing at this park and it has a popular golf course. It is very easy to find off of the Gene Snyder from Shelbyville Rd or the Old Henry exits.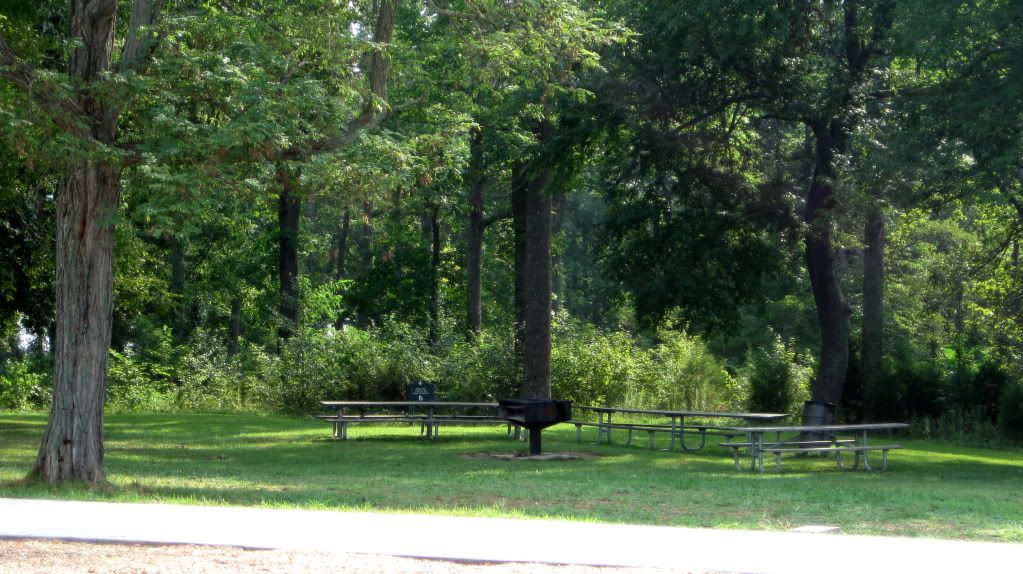 The playground is a good size. It is generally for elementary kids, but my younger daughter was able to navigate it with my careful eye and some assistance. There are swings: baby and regular. The ground is wooden mulch. The bathroom facilities are just across the street, close to walk to. There is a little area next to the playground that is shaded with picnic tables and grills. However, the playground is not shaded at all.
The sprayground was wonderful. It has many spouts, so it's better than the parks that have the single spout. It does not have hoops to run through or buckets dumping, it's a simple dancing show of spraying water which is just fine for staying cool and entertained. the ground was concrete but textured and not slippery. I loved the circular design of it. There are benches around it for parents to watch and it felt more open than if it were rectangular. Sound silly, but that was just my feel of it. The only downfall of this sprayground is that there is absolutely no place to get out of the sun. I hope they consider budgeting to add a small shelter with tables for people to get a break from the sun or maybe those tarp/sail type coverings to provide some shade. So, until then, bring a pop up tent or an umbrella or wear a nice broad sunhat!