Review of Deere Farms in Lanesville, IN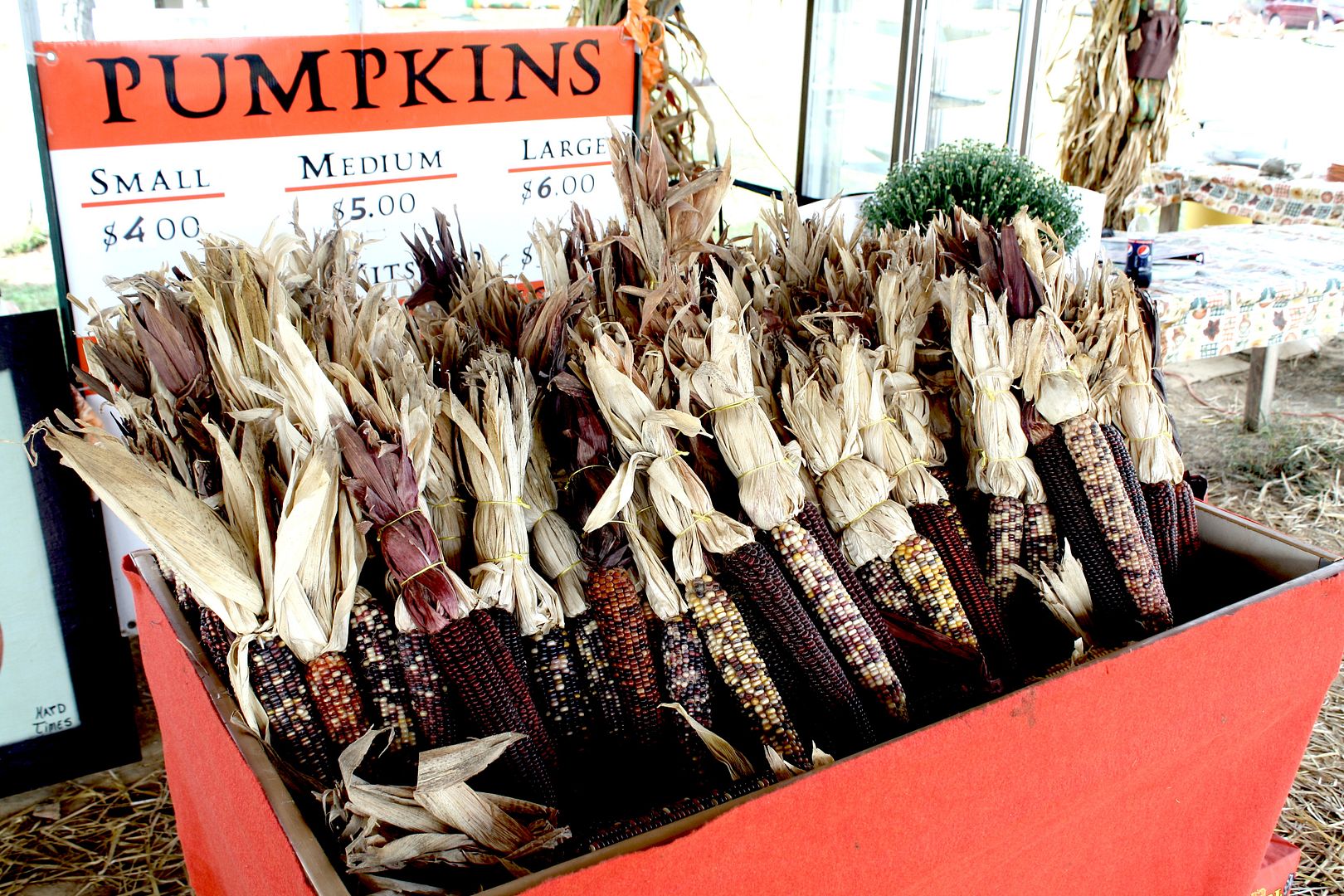 Last Sunday we went to Deere Farms Corn Maze and Pumpkin Patch in Lanesville, Indiana, which is the largest maze in Southern Indiana. It is a short drive from Louisville (about 20-30 minute drive). This place gets very busy in September and October, however we went the day after their opening day and we had the whole place for ourselves!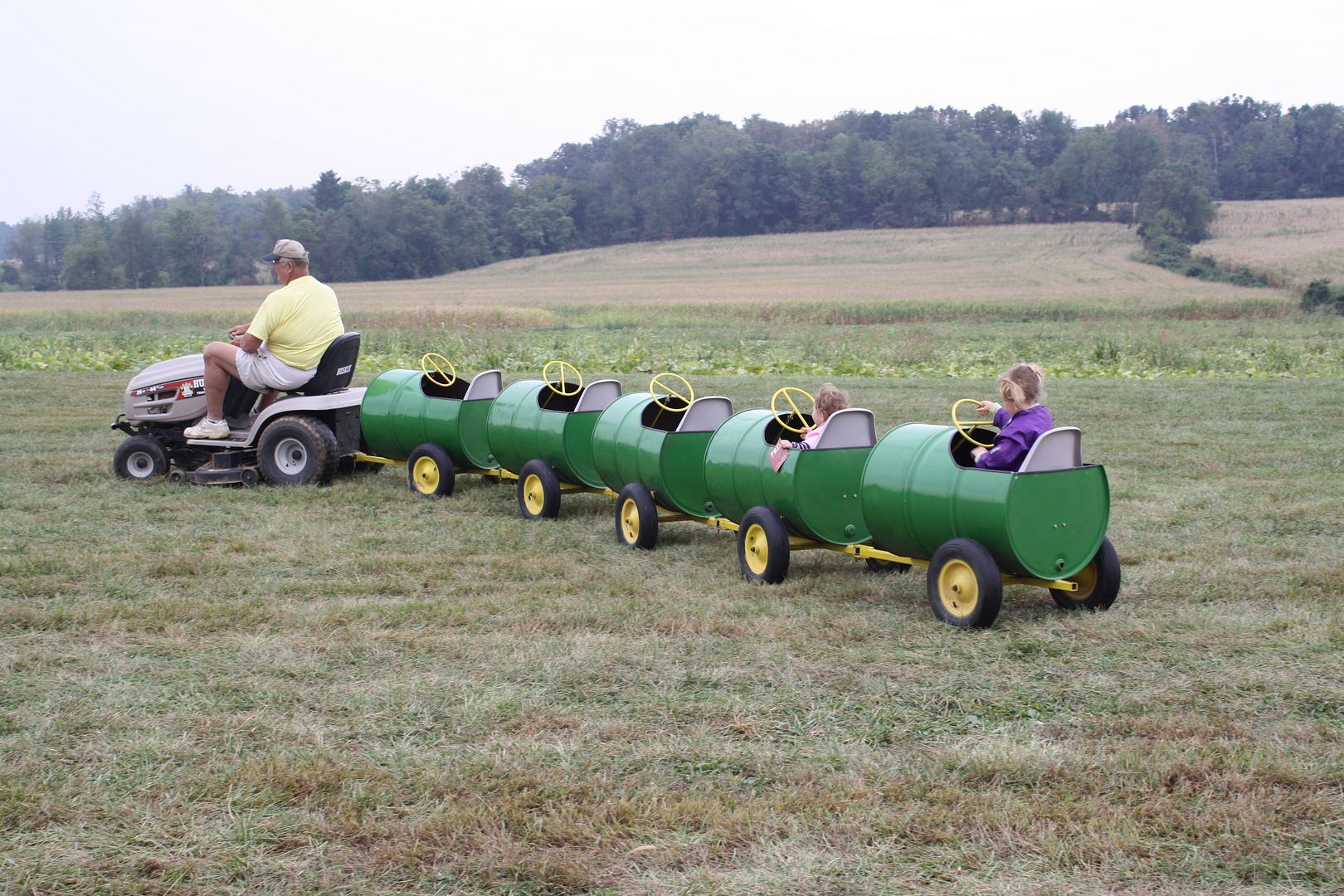 Upon our arrival, we were greeted by the Deere Farms staff who were very friendly and made sure everything was ready for us.
We decided to start with the corn maze. They have 3 different mazes which were professionally designed to honor all military men and women and represent an Eagle and the word USA. Deere Farms also shows their appreciation for the military by giving free admission to the corn maze to anyone in the military who shows their military ID. The corn maze cost $8 per person and is free for children under 5.
The maze was a lot of fun for the whole family, even for Chloe who is only 17 month old! Make sure you sit down and plan your route before you enter the maze if you don't want to get lost! The farm scene investigation game which is included with the corn maze admission is a lot of fun. The girls enjoyed looking for clues in the maze and punching their Farm Scene Investigation Cards!
After the corn maze and a lot of walking, we decided to take a break and do the hayride ($3 per person and free for kids under 5). We enjoyed the farm and the woods scenery. On the way back we stopped by the pumpkin patch and let the girls pick their own pumpkins (which cost between $4 and $6 depending on the size).
The pumpkin bounce house was a big hit with the girls ($2 each) as well as the Barrel Train ride ($2).
Before we left, we had a piece of their peanut butter chocolate dream and an Apple Cider slush both were DELICIOUS!
We spent over 3 hours at Deere Farms and had a wonderful time!
The prices are very reasonable and Deere Farms offer a lot of Free activities (ride to the pumpkin patch, truck full of corn for the little ones to play in, hayride and corn maze for children under 5). It is definitely worth spending an afternoon at Deere Farms. Unlike other places which are more commercial, Deere Farms is a friendly and fun place to go with the whole family!
Deere Farms is open Fridays at 3pm, Saturdays at 11am and Sundays at noon. Deere Farms closes at dark.
By contributing writer: Isabelle