Events and Things to do in November in Kentuckiana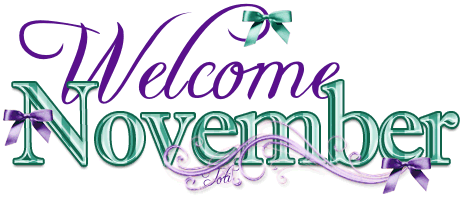 Halloween will be a memory and it's on to the colder months and the next Holiday, Thanksgiving. And, of course, my daughter's 3rd birthday!!!! What's going on around Louisville in November 2011 you ask? Well, let's see:
The Festival of Trees & Lights is November 11-13th and benefits Kosair Children's Hospital. Events include a Dicken's Family Night, a Snow Ball Gala, Children's activities, breakfast with Santa and More! Check out their website for a full list of events. It takes place at Louisville Slugger Field.
How about making a kite to fly on a breezy fall day?
On November 12 from 11:00am – 12:30pm the
Kentucky Museum of Art and Craft
has a kite making workshop. It's $6 per person and is a drop-in workshop to create your a kite! It is open to all ages and skill levels.
Come on our to Vint Coffee Northfield on Sunday, November 13th at 1pm for a FREE Heartland Music Together Class sponsored by us, Louisville Family Fun and Vint Coffee. Mochas and Music sounds fabuLOUs.
Also on November 13th from 1:30-3:30 (and Tuesday November 15th from 9:30-11:30) is one of the montly Baby Talk events at the Louisville Science Center. These are free! I am moderating these specific sessions that are all about mental and physical exercises and activities to stimulate your child.
Lights Under Louisville opens on November 18th and runs through January 1st. It's at the Louisville Mega Cavern and is an elaborate lights display set to music that you drive through in the Mega Cavern. It's $25 per car but you can usually get coupons at the nearby Wendy's on Poplar Level Rd. Full details are on their website.
It's the start of the holiday season, why not Light Up Okolona on November 18th from 5:45-7pm. It's at the corner of Preston and Outer Loop. Or, you can Light Up Lyndon on November 23rd from 5-7pm at Lyndon City Hall. Or, even more lights…..Light Up the Summit on November 18th. And there's the big on, Light up Louisville event and parade downtown on November 25th.
On November 19th, you can take the kids to the welcome center at Jefferson Memorial Forest for a FREE craft. The activity runs from 10 to noon, donation accepted.
On Sunday November 20th, in the evening from 6-9pm, take the family to the Louisville Nature center for the Owl Prowl. It's $5 per person or $15 for a family or less if you are a member. There is an indoor presentation and then a guided hike to look for owls and a snack to follow.
Or also on Sunday November 20th 11:30-2pm (or stay after 2pm free and watch the UofL women's basketball game) , learn about getting fit at Get Fit 2011. It's at the KFC Yum Center. There's games, meet and greet for U of L players and coaches and it's FREE! Register online.
As always, there's even more to choose from on the calendar!
Have a wonderful month and a Happy Thanksgiving!
Stephanie