FOUR FESTIVAL WEEKEND! Things to do in Louisville this Weekend (October 7,8,9)
This post is sponsored by:
Larissa Brown
Vintage Couture
I declare this Louisville Festival Weekend! My top things to do this weekend are all festivals around Kentuckiana. Enjoy the wonderful forecast and get outside for a truly family-friendly weekend of fall festival fun. Wow, that was a lot of "F's"!!! And, believe it or not, there are more than 4 festivals, I just selected these to highlight.
1) The Foxhollow Farms Fall Festival to benefit Maryhurst is my family's favorite fall festival. Tractor rides, pumpkin pinking, horse rides, hay castle, music, food and more. It's a great time! Saturday from 12-6pm. It's just $5 per car and then you pay small amounts to participate in some of the activities.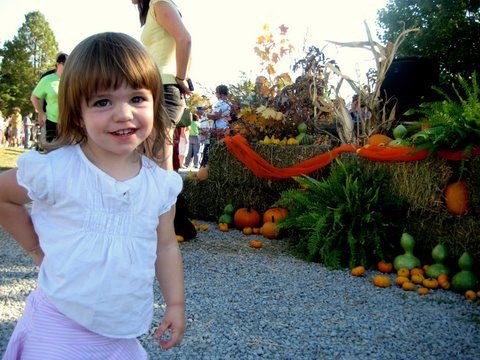 2) The Southwest Community Festival is on Saturday from 9-5 and it's at Sun Valley Park. There is something for everyone: Kids games, inflatables and live music. A tent for bingo and a men's tent and even a car show. It looks great!
3) The Belknap Festival is part of Highlands Week. It's Friday evening from 6-9pm and Saturday from 11am-9pm in Historic Douglass Loop (2200 block of Dundee Road). There's free admission and there will be lots of good music and food.
4) The Farmington Historic Home Harvest Festival takes place on Sunday the 9th from 12-5pm and it's $5 per car. There will be people in historic dress and live entertainment. Many of the local food trucks will be there for some yummy offerings and there are also activities like pony rides, craft demonstrations and historical re-enactments. Festival AND educational, SCORE!!
Have a FUN FALL FESTIVAL WEEKEND!
Stephanie