Review of Shiraz Mediterranean Grill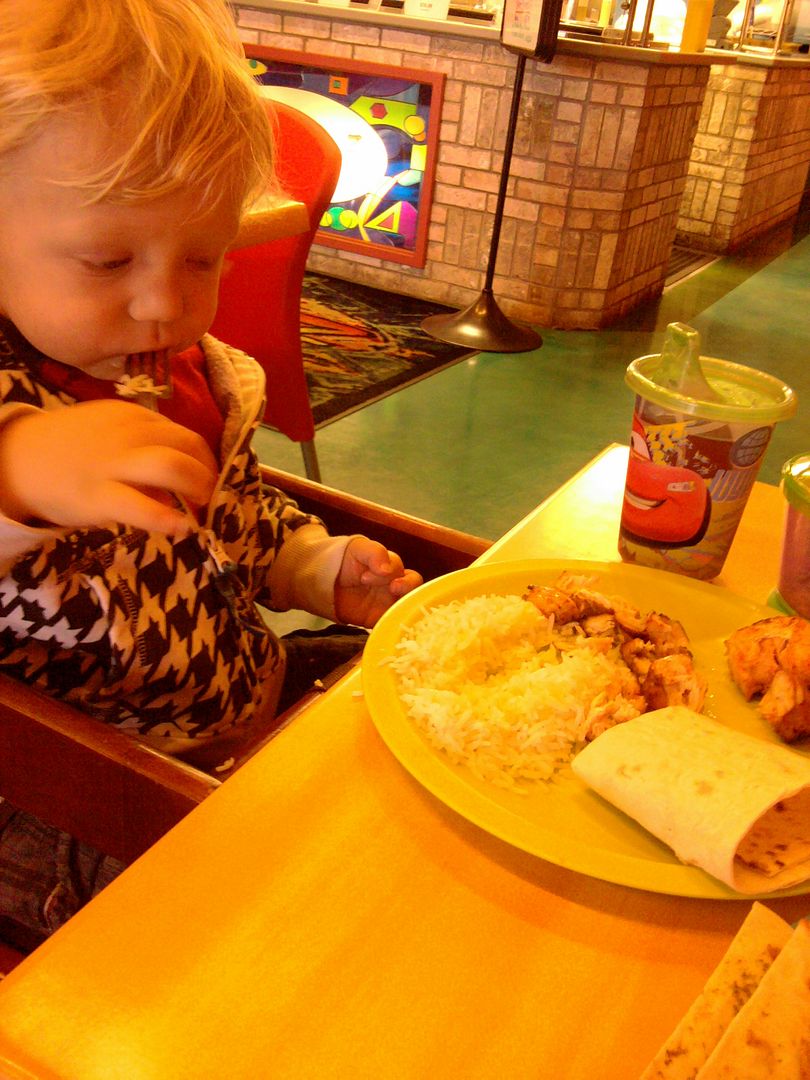 My family and I love food with flavor. While this has been great for my husband and me, finding a restaurant that can appeal to all of the palates in my family has been difficult. We feel like we finally reached success with
Shiraz Mediterranean Grill
. We decided to go on a Sunday afternoon after church. The restaurant was full, but not overcrowded. There were many families, as well as groups of people, and couples too. Upon walking in the store, we were greeted with a smile and quickly made our choices from their menu. The menu itself is as varied as the food they serve. They offer many traditional dishes, as well as daily specials and combo meals too. For kids, they offer a handful of healthy, but delicious choices. Because of my son's allergies to dairy and nuts, we always are limited with the same old choices when we eat out…but here, he can have yummy grilled chicken, flatbread, and rice which are right up his alley. While they offer some great ethnic dishes, it is not "too ethnic" for the picky eaters in your group. They offer fountain drinks, but also water and 100% juice boxes for the kids' meals.
So, toddler in tow, we placed our orders, took our number with us got our drinks and silverware and pile o' napkins and headed to a table. What I love about this restaurant is that it is hip enough to go to with single or "non parent" friends, but is totally comfortable with my family. They brought out the kid's food first. How great is that! Not so early that Wes was finished by the time we got our food, but soon enough to get him started. My favorite food there is the Chicken Kabob with the Greek salad. If I am really feeling adventurous, the Lamb is awesome too. My husband loves the Chicken as well, but he always sticks with the Rice and Hummus. If you have room for dessert, they have cookies, but I totally recommend splurging on the Baklava.
The overall price of our meal is pretty comparable to a nicer "Fast food" restaurant. The food is good quality. Real chicken, real meat and veggies, and it is seasoned well and prepared carefully. The hummus is made in the kitchen from scratch, and the Baklava is made by a local baker. I feel good feeding it to my family! For our whole family (2 adults and 1 kid) it runs in the area of around $20-$25 (including drinks).
When we finished our yummy food (This Yummy food is healthy?!) and were quite full, we stacked up our dishes and put them in the trays. This is an odd part of the restaurant. It seems like it is totally up to the customer whether or not you want to just leave the table as is, or clean up after yourself. I'm one to clean, so that's what we do, but to each his or her own. Oh… and remember the toddler? The pile of rice on the floor is okay! How awesome is that? I offered to sweep after my eager two year old, but they wouldn't hear of it. Thanks Shiraz!
So, long story short, if you are looking for a restaurant where you get good yummy food, something healthy for you and your family, and don't want to get the "I can't BELIEVE you brought your child here" look, head on over to Shiraz….and if it's past nap time and that doesn't work, there's always carry out.
By guest contributor: Jackie