A Country Christmas at The Gaylord Opryland Resort in Nashville, TN – Day 1 Review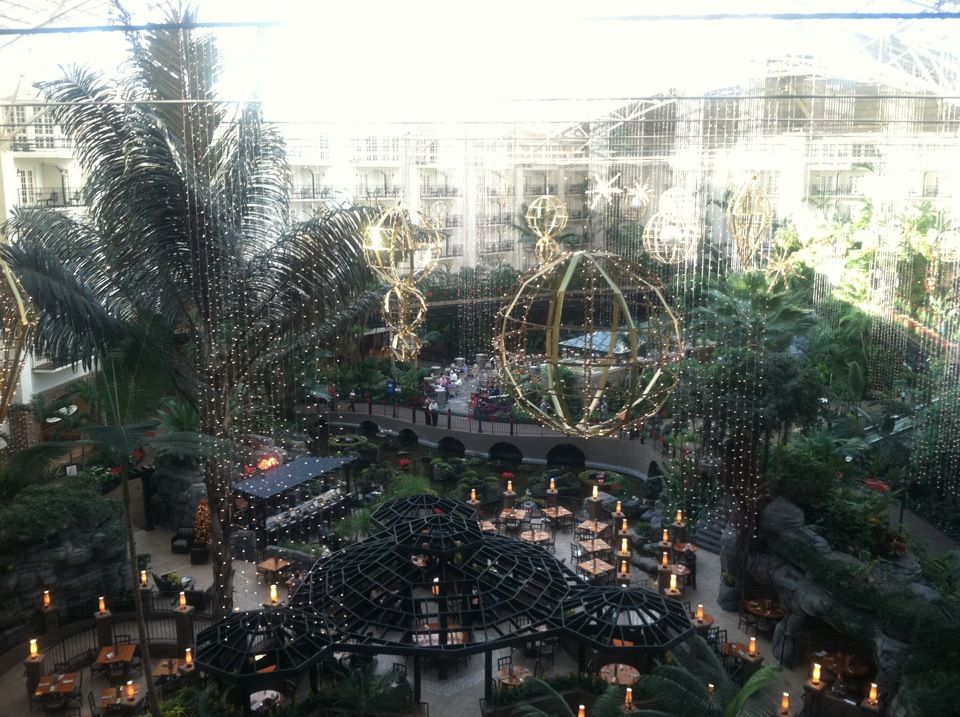 Instead of the usual post for "what's happening this weekend" I am going to write over the next couple of days about an awesome family getaway spot just under 3 hours down I-65. We arrived today at The Gaylord Opryland Resort in Nashville and have been exploring and enjoying it non-stop since we arrived. It's A Country Christmas down here and everything is fit for the holiday season. I just feel like singing (but I won't)!
This all-in-one resort is so easy to get to from Louisville. It is just a few turns off of I-65 and there are so many signs, you can't miss it. It is so impressive and enormous! I have been to the Gaylord Texan just outside of Dallas so I knew it would be substantial, but this hotel is incredible, it's a city!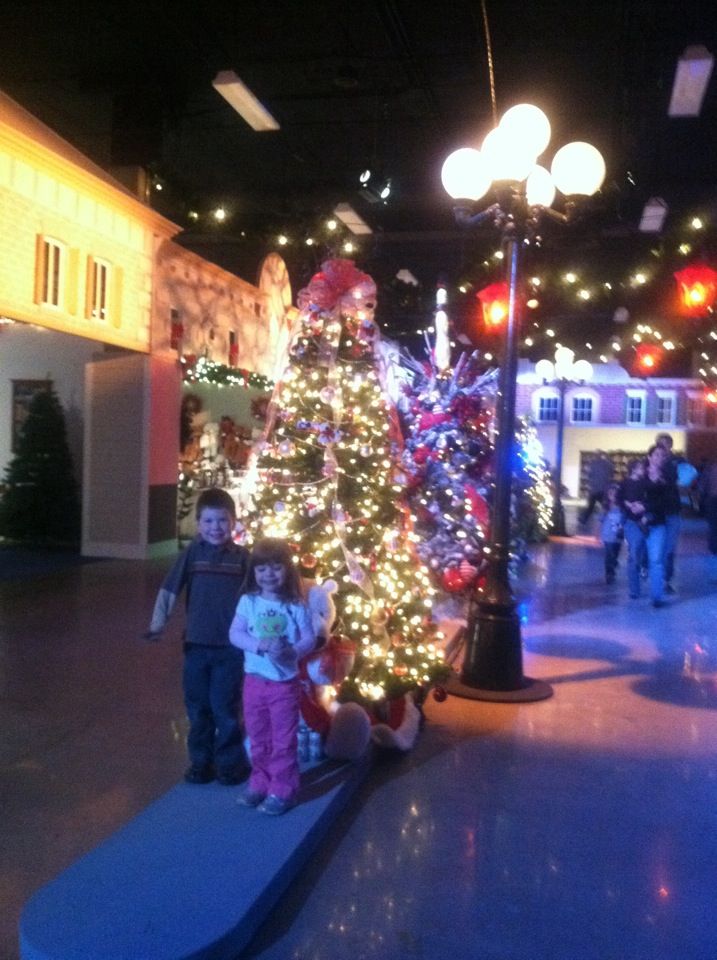 We found the check in, got our car set up for valet and a bellman brought our items to our room. We stayed in the Cascades area of the hotel. There are multiple areas and they all have different names. We were on the 5th floor with a wonderful view of the river that runs throughout this area of the hotel, the dangling holiday lights and the greenery. Our room was very nicely decorated with lofty beds, a dresser and desk, flat screen TV and a bathroom with a separate vanity area. The kids love the balcony looking into the atrium.
We got situated and headed to start knocking things off of the to-do list. First, we simply explored. We went all throughout the Cascades area-over the bridges, down by the water, browsed the shopping area and found the enormous decorated Christmas tree. Many photo opportunities!
The first official program that we attended was the Holly Jolly Town Square. They had food and drinks for this preview event, but I am not sure if that is part of the typical admission. They have recreated a town square in one of the conventional halls. They had live music and lots of decorations. There are themed Christmas trees to look at and many "shops" to go into like a cupcake shop, fudge shop, 50's soda fountain shop, Mrs. Claus' story time on the hour and more. There's even a place to drop off letters to Santa. Toward the back, there is a miniature train that the younger kids can ride and this was a huge hit with my two little ones. (Admission is $16.95 for adults, $9.95 for children 4-11, kids under 4 are free).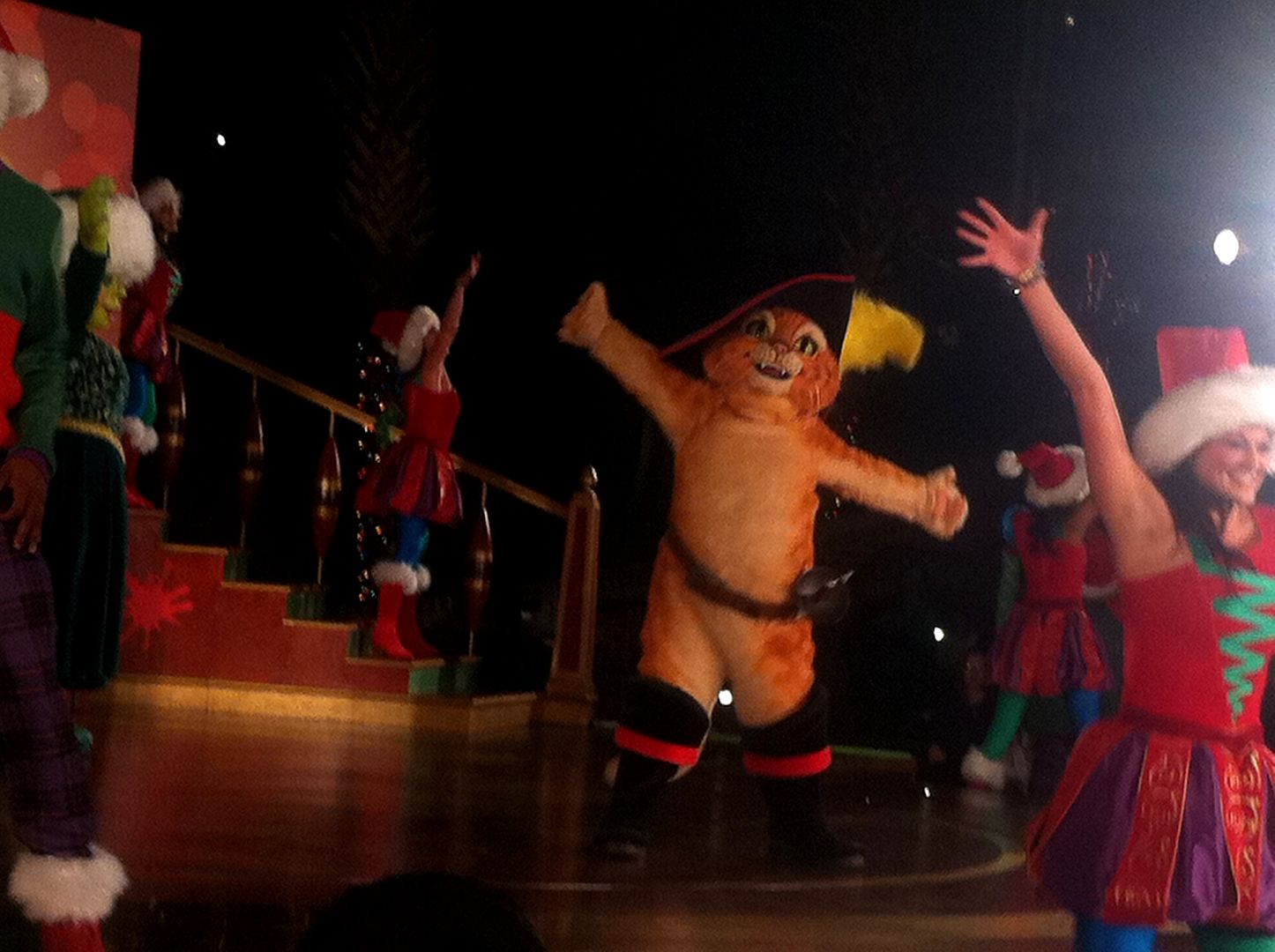 Next, we saw a preview of the Holiday Shrektacular. This show is in the hotel in an amphitheater style setting. It's really up close and personal and interactive. The dancers engaged the audience and some of the kids were able to get up on stage and dance. There are characters from Shrek, Kung Fu Panda, Puss n Boots and Madagascar. Anyone can see this show for free, but you get VIP seating if you purchase their DreamWorks package. During the show, they even made it snow! My kids were in shock!
Video of the Shrektacular: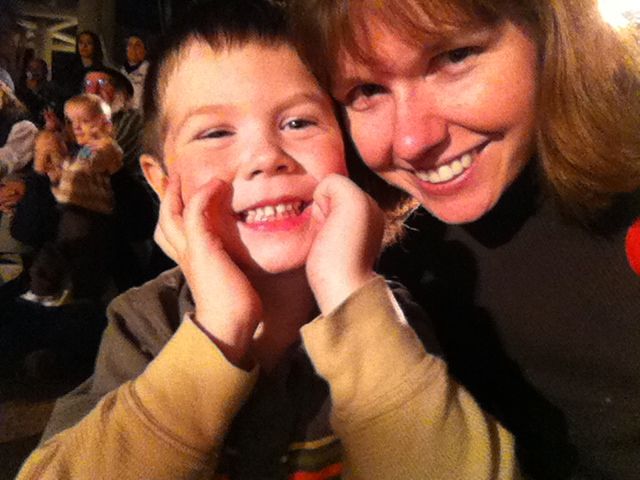 After that show, we shuffled outside because it was the official lighting of Opryland. There were local TV/Radio personalities orchestrating the program featuring Point of Grace and Thompson Square. The Mayor was there and a Make-A-Wish child was the official "illuminator" and helped countdown to light up the nearly 2 million dazzling lights outside the hotel. There were fireworks and all of the Madagascar characters were there to celebrate. We didn't get to see many of the lights yet because we quickly had to board a bus to get to the ICE! exhibit.
Video of Thompson Square performing:

Video of Tree Lighting:

The ICE! exhibit is really close, even though we took a shuttle. You could absolutely walk there with no problem. The theme this year is Merry Madagascar and it's all about that movie. Before you enter, you get a large parka to put on because you are basically entering a huge freezer. They have parkas in all different sizes. It is 2 million pounds of ice that is masterfully carved and dyed vibrant colors to create gorgeous sculptures. I couldn't get over the precision and detail involved in each of these sculpture. It was by far one of the most impressive things I have ever seen. The pieces are massive and beautiful at the same time. In the middle of the display, you get to be a kid with your kids and slide down real ice sculpted slides. Kids have to be 40 inches tall to slide the regular 20-foot-tall slides, otherwise they have a smaller toddler ice slide. James (4.5) squealed and giggled the entire way down and Maggie (3) tried the toddler sized slide but decided half way to just stop and sit there! It took 3 employees, a helper Dad and a long hook to get her off the slide! It was comical! (ICE! is $24.95 for adults and $17.95 for kids 4-11, kids under 4 are free and is open until Janurary 3rd).
Video of James sliding down the ice: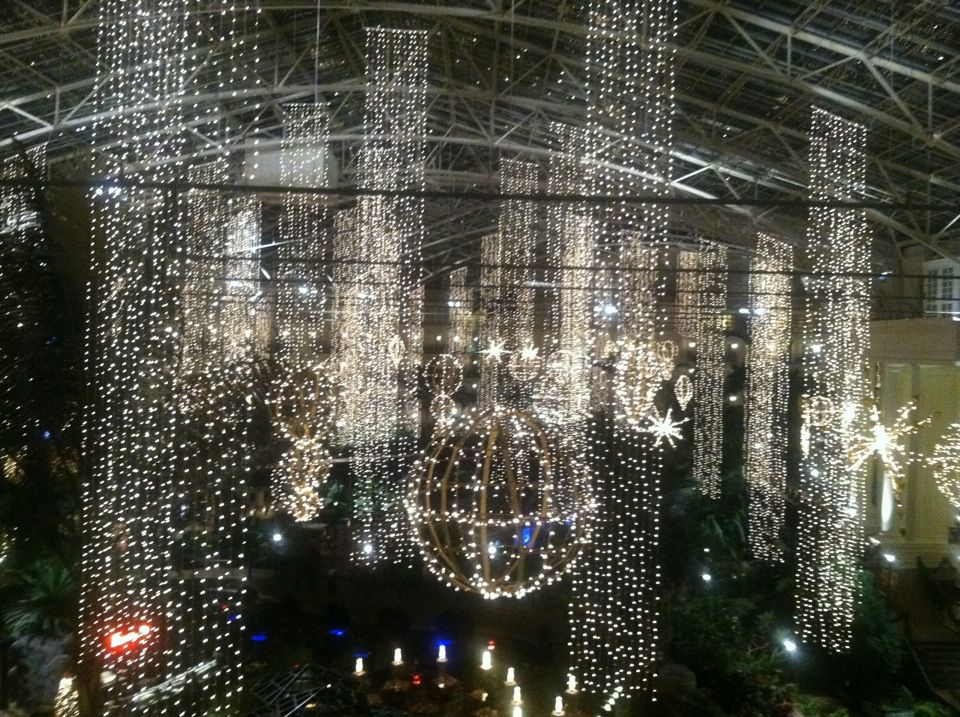 Following the
ICE
! exhibit, we walked over to the Grand Ole Opry House to enjoy the
Radio City Rockettes
in the Radio City Christmas Spectacular. I grew up in New York and never saw the Rockettes and finally, at 33, I get to see them in Nashville. We picked up some popcorn and candy and found our seats. The show started at 8pm and the kids were glued to the stage. I didn't know how they would do with the dancing but it was mesmorizing to them. I really think the rhythm just kept their attention as did the show itself since the staged moved from Santa's toy shop, to the streets of NY city to dancing wooden soldiers and so on. There was a 15 minute intermission starting at 9pm and I left with my kids and walked back to the hotel to settle down for the night. I wish we could have stayed for the entire show, but Shrek awaits us tomorrow for breakfast and we just had to get to bed! (Tickets range from $25 to $79 and the show runs until December 24, 2011)
What a wonderful day we had at the Opryland Resort and we have so much more to explore!
Slideshow:
Stephanie