How to Make a Family Thankful Tree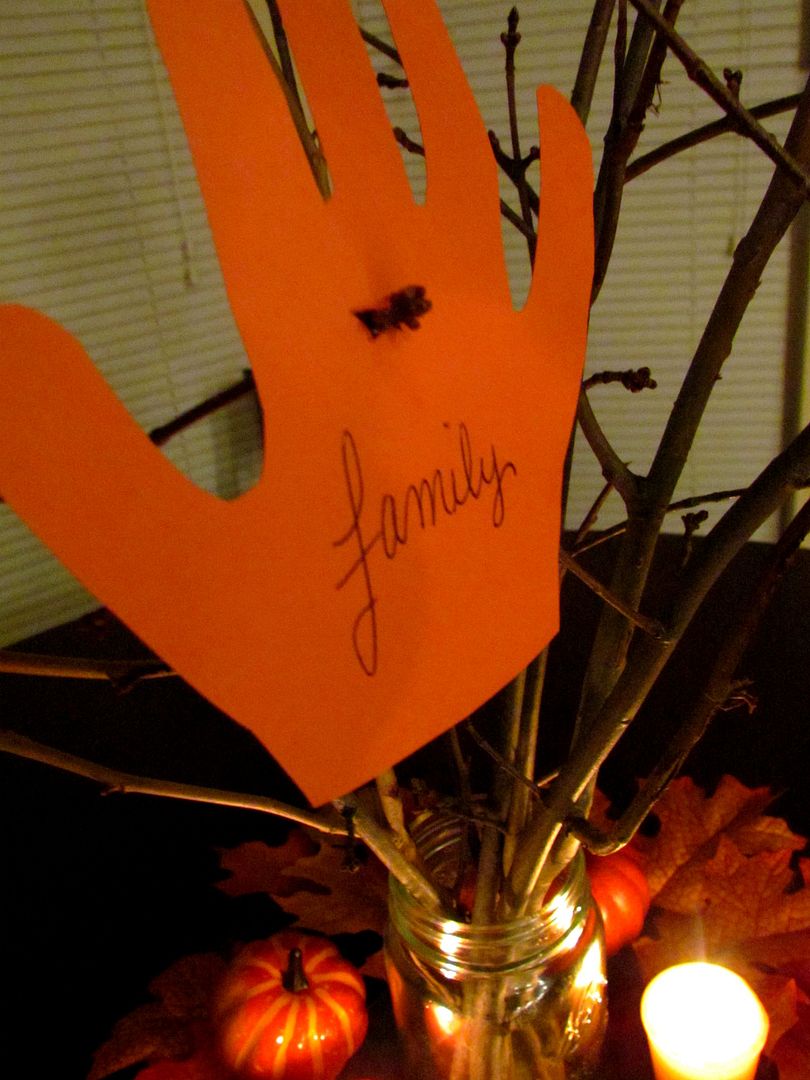 This time of year we begin to reflect on all of our blessings and involving children in this process is so important.
Creating a 'thankful' tree as a visual reminder of the things we are most thankful for is wonderful for adults and children to be a part of creating together.
It can be a beautiful centerpiece at the upcoming family meals, and a wonderful conversation piece that will spark reflection from others as well.
Materials-
jar
dry tree limbs
scissors
construction paper
Start by gathering old limbs and arranging in a glass vase. I like the rustic look of putting my tree in an old mason jar- but any vase or glass will work.
Trace around hands, both big hands and little hands make the tree look adorable.
Cut out 'leaves' and on each, list something that you or your little one is thankful for.
Make a small slit somewhere on the leaf and poke a small branch through to add to the tree.
Viola! Instant heartfelt Thanksgiving centerpiece, and wonderful family time to sit down with your child and reflect on the most important things in life. At the end of the meal- the thankful tree makes a wonderful hostess gift, or a great treasure for Grandma and Grandpa to take home.
By guest contributor:
Kara