Winter Break Camps in and around Louisville
See 2015 information here.
The kids will be out of school for 2 weeks! If you are looking for ways to entertain them and help them be productive as well, I have some ideas for you. There are winter break programs for kids as young at 16months!
Louisville Science Center: from PreK to 6th grade. Wonderful educations and fun programs to stimulate your child during the holiday break. They have half day and full day options. $40/day for members, $45/day for non-members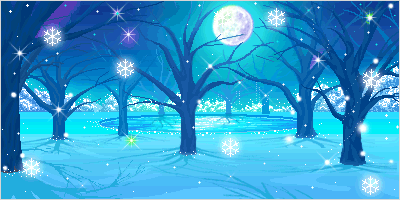 KaZoing: Holiday camps are December 23, 26, 27, 30, 31, January 1, 2, 3. They have drop in open plays, half day, and full day camps. Check their website for all of their offerings!
The Jewish Community Center has winter camps with a variety of activities for the full 2 weeks of school break. The camps are for kids of a variety of ages. They have Mad Science workshops, Lego activities, digital photography, art, cooking….the list goes on! You can see all of the different prices: HERE
The Oldham County YMCA (part of the YMCA of Greater Louisville) has winter break camps for the full 2 weeks off from school. It's for kids 5-14 and even includes field trips to see shows or to KaZoing. It includes swimming, sports, crafts and more. Camps run 7am to 6pm and it's $125/week for members, $10 more for non members. That's just $25 a day for a really full day of fun, great value. It's $35 per day for members ($10 more for non-members). YMCA Childcare Enrichment program also has options, give them a call for more information-502.637.1575
The Frazier Museum has camps from 12/23-1/3. It's a full day from 9-4pm (extended day available) for kids grades K-5. It's fun learning, music, exploring world tastes and more!
Hwang's Martial Arts – $35 for full day. Depending on if it's a field trip day, the field trip for skating is $5. Please pack lunch and two snacks! Check their Facebook page for most up to date info.
All About Kids has some options in both Louisville and Oldham County. Check their calendar.
The Louisville Zoo has Holiday Camps. Some for ages 4-5, some for ages 6-12. Check their website!
Drop in painting at Whet Your Palette. $10 paintings, all ages, check info on their website.
Check out our post about DIY indoor art options!
The Louisville Free Public Library branches have several free activities going on throughout the two weeks of school break.
Stephanie
This post performs well on Google for searches for "winter break camp Louisville" and even better when people add 2011! Email info@louisvillefamilyfun.net for information about sponsoring this post with your camp on the top with a logo and additional descriptive details!!