My Gym Louisville – re-opening on Shelbyville Road in Middletown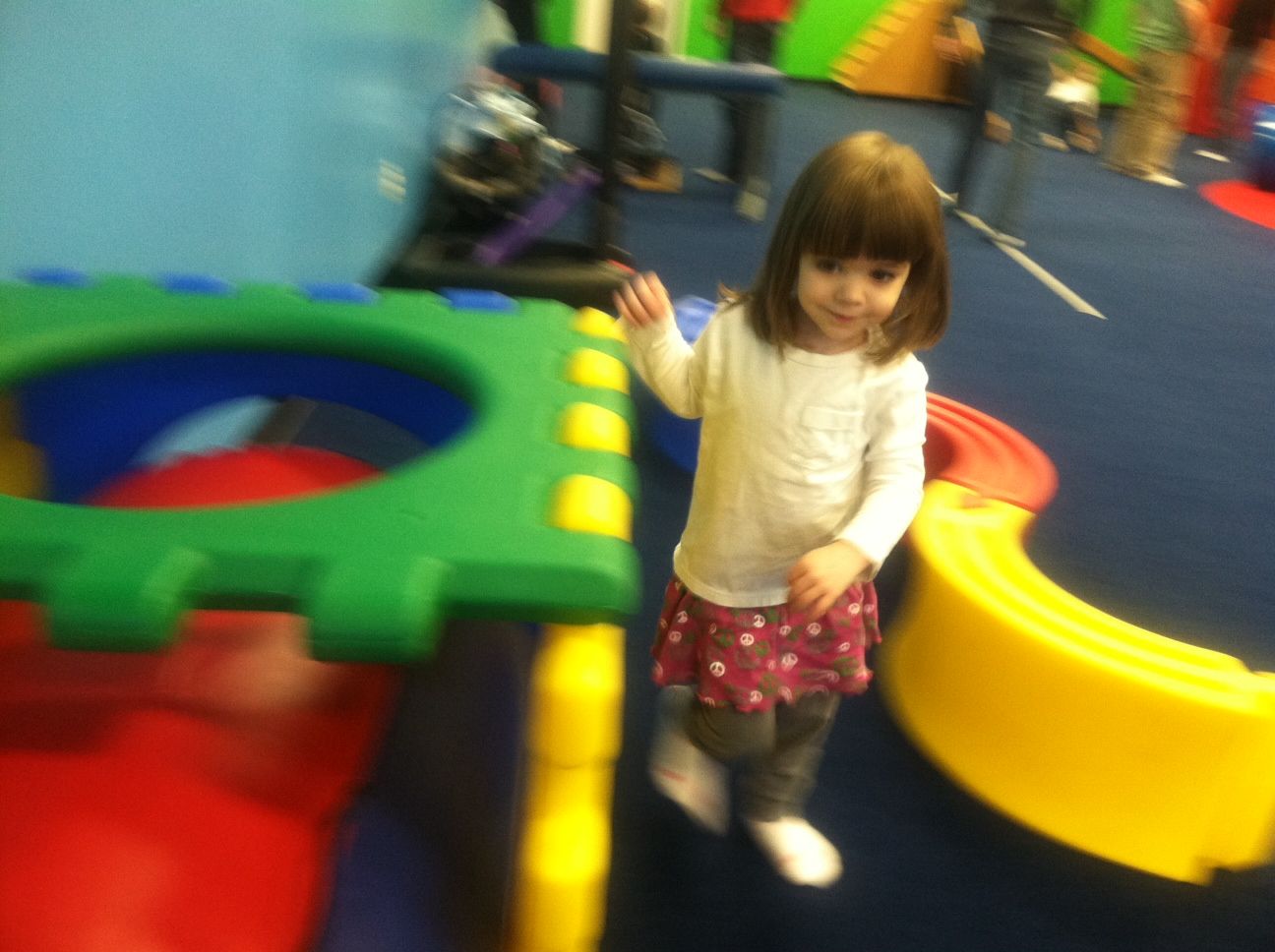 My Gym Children's Fitness Center is re-opening in Middletown at 11800 Shelbyville Rd (502-298-1081 mygymkentucky@gmail.com) in the same shopping center as Ben Franklin Crafts and Taste of Kentucky. It is tucked in the corner of the shopping center and they had an open house this weekend so my family went to explore.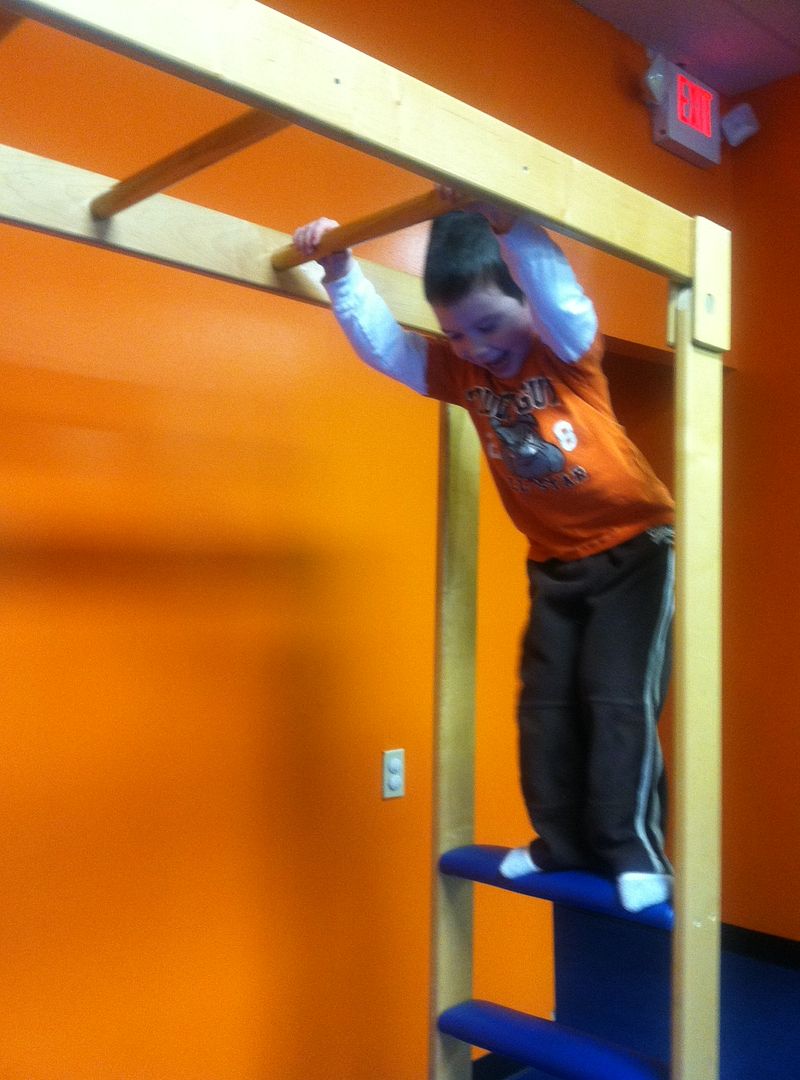 My Gym is a modest sized children's play and fitness gym that caters to children from when they are infants up until they are 13 years old. The classes for babies through about 3 are all parent participation classes and the classes for kids a little over 3 and up are independent classes. This is a place that you can come with your child and as they grow, you won't need to find another location! And, they have classes everyday except Sunday at a variety of times to fit your schedule.
They are still in the process of setting up and getting all of their equipment but we were able to get the idea of what they have to offer. We arrived and took our shoes off and stored our stuff in a cubby. Mr. Bill, the owner and instructor, welcomed us and my kids did not stop to say hi, instead running off to play. The floors are padded and soft and the equipment was spread out, it was not cramped. They have climbing structures throughout, even on the wall. They have a small ball pit that got a ton of attention from my daughter and my son got a kick out of going for a roll in a soft spherical tumbler.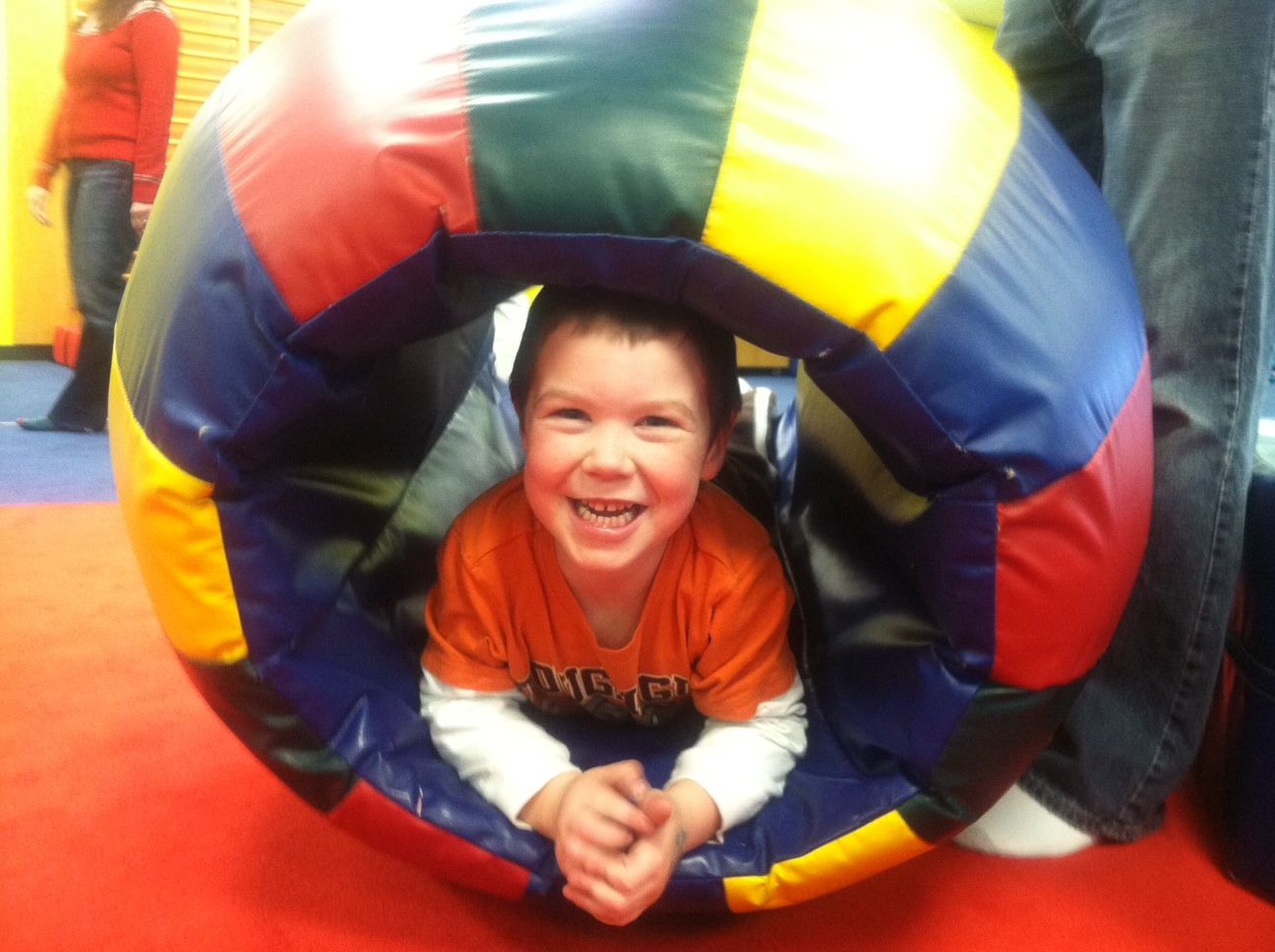 All of the kids were having a great time and they had staff there to tell people about classes and monitor the children, they were friendly and helpful. During classes, they have a zip line that I saw that will certainly be a blast and they also bring in other items that they hang from the ceiling, like swings. We attended an open house, but the classes are more structured for age-appropriate play and fitness levels.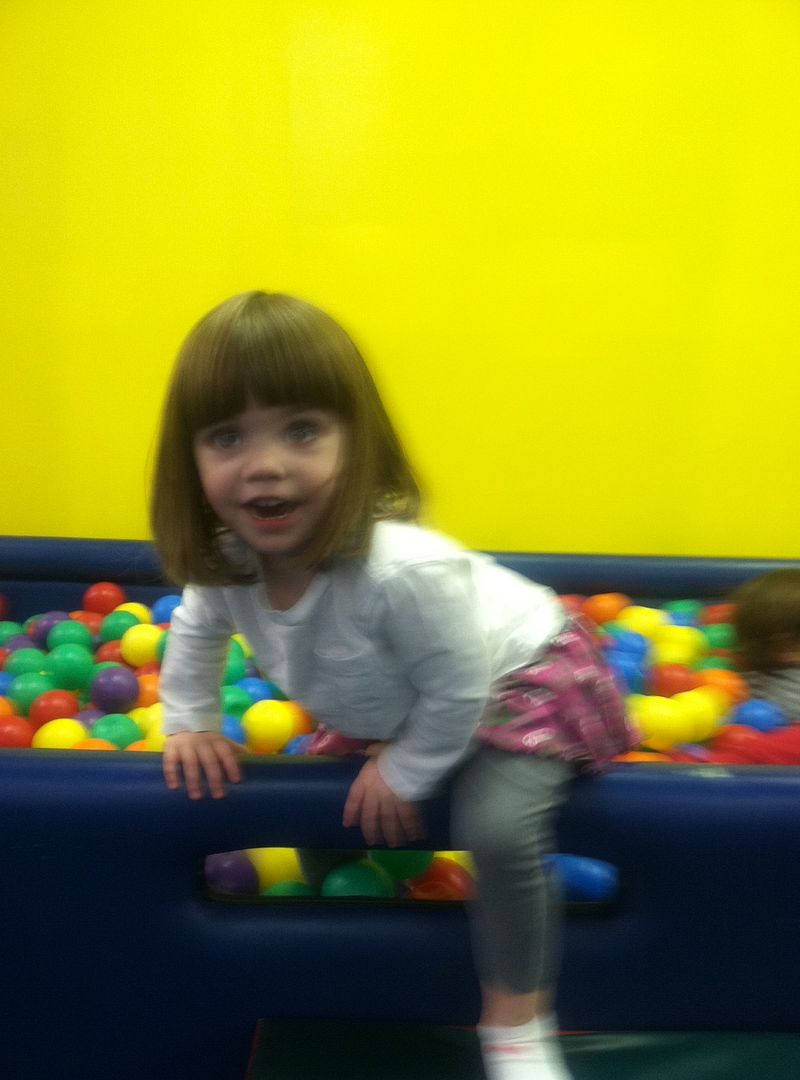 Mr. Bill informed me that they are waiving their $75 lifetime membership fee for the month of January! The classes for children 13months and younger are 45 minutes and the fee is $30 every four weeks. The rest of the classes for kids 14months to 13 years old are 1 hour and the fee is $60 every four weeks. Fees include one class per week and you can pop in for free play on Monday, Wednesday and Thursday afternoons. Also, you can get a 10% discount if you enroll in a second class and twins can enroll for 50% off for the 2nd child. You can enroll at any time and if you are looking to enroll after January, the Louisville Family Fun Pass offers a $25 discount off of the Lifetime Membership fee and one free class!
Stephanie