Review for Special Event "A Wild, Wild Rumpus" at the Main Library in Louisville
My kids and I headed to the Main Library (Louisville Free Public Library) this weekend for a special event – A Wild, Wild Rumpus. It involved a special reading of "Where the Wild Things Are" and "Pierre" performed by Stage One Family Theatre, wild crafts with the Speed Art Museum, great photo opportunities, and a free book!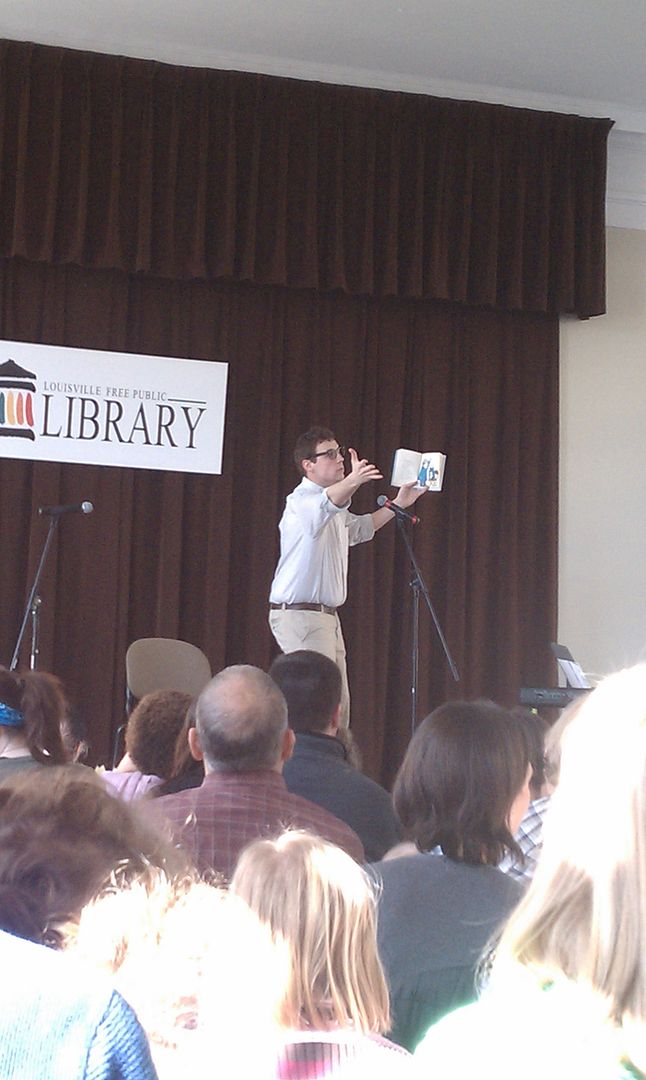 First we had to find a place to park. All of the meter spots seemed full, so I took my bag of quarters and headed to the lot across the street from the library paying $3 for 2 hours (you can park for free on weekends over on 4th street, but with my two kids in tow, I wanted to be close). When we got in, we headed to the back left corner where the kid's room is, and walked through a hall full of information on Maurice Sendak and "Where the Wild Things Are." There was a Max cut-out, a tree stump, and backgrounds to pose in front of for pictures. Then we saw a REAL Wild Thing walking around, and my son HAD to have his picture with him while my daughter hid behind me. Then we got on a long, but fast moving line through the lobby to get a free copy of the book, "Where the Wild Things Are." There was also a paper on the events of the day with times and locations which was very helpful.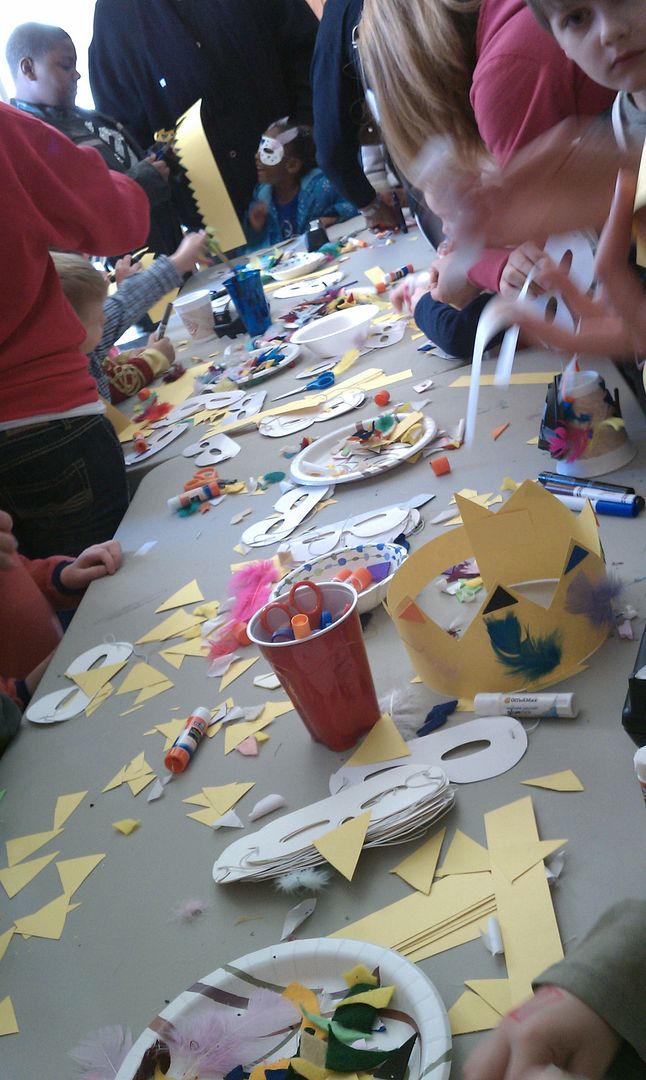 With some time to kill, we headed over to the kids' room where my kids played with the soft blocks, did some puzzles, and looked at some books. Then we headed over to where
Stage One
was doing the book readings. There must have been hundreds of kids and parents in the room! Lots of families filled up the aisles and back of the room, however, with the stage and microphones, I think everyone was able to see the presentation.
Stage One
did an incredible job! They first read "Pierre" having the audience recite the phrase "I don't care!" each time it was written in the book. My kids loved it! Then came "Where the Wild Things Are." My kids loved that one of the actors dressed up in the Max outfit, and they loved yelling out the pre-practiced phrases for the Wild Things.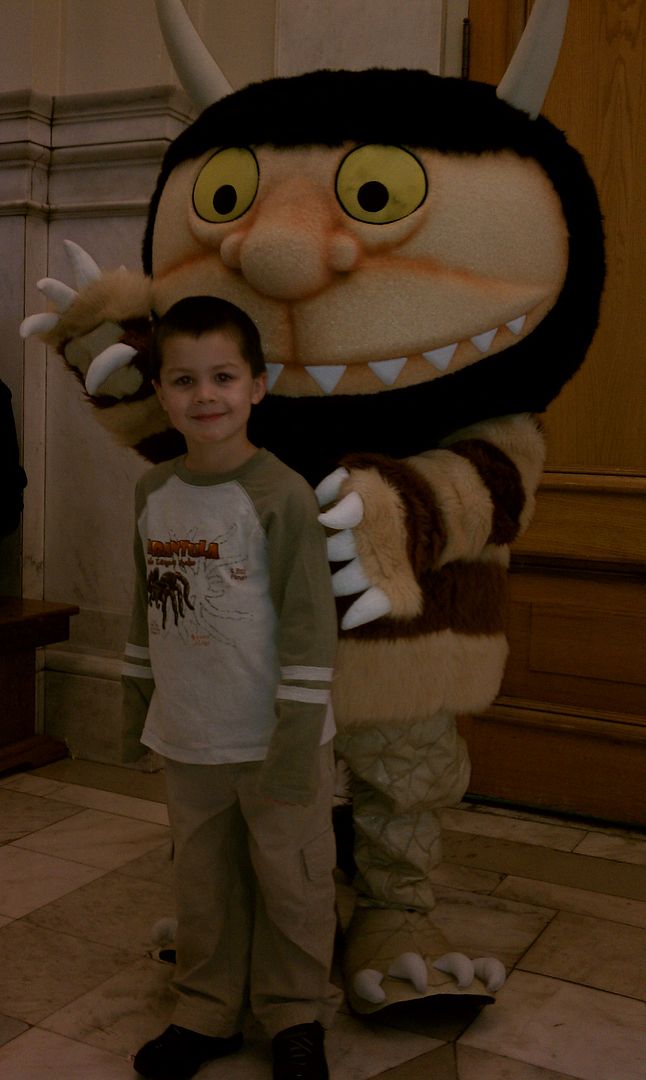 After the book presentations, we headed upstairs to do some wild crafts. Again, there must have been hundreds of kids, but there were several long tables,and I never saw the craft supplies run out. There were supplies for crowns, masks, and cup monsters. Luckily, there is also a big, private bathroom in the upstairs that saved us from a near-accident while crafting!
All in all, it was a great event, It was well organized, well stocked, and able to handle the hundreds of families that came. I look forward to attending future events at the library, would love to see more by Stage One, and am excited to head back to the Speed Art Museum again soon!
By guest contributor: Caryn