Review of Derby City Magic Shows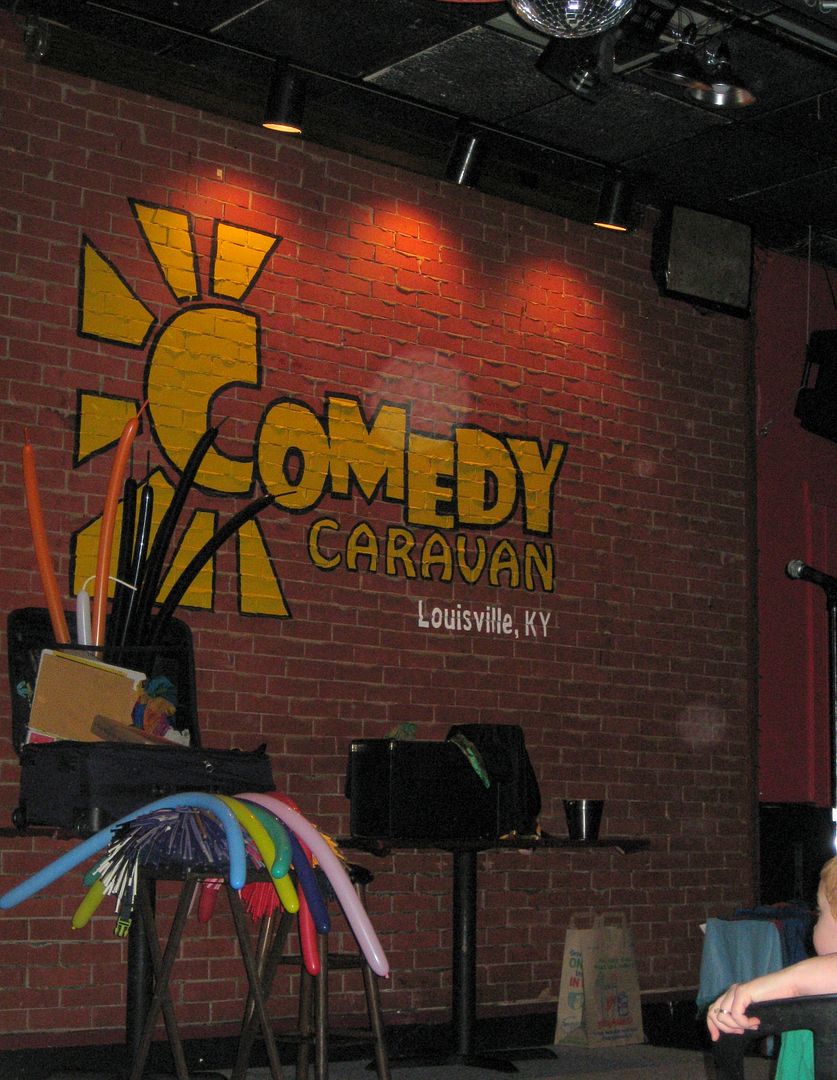 On the first Monday of each month, there is a family-friendly magic show at the Comedy Caravan called Derby City Magic. It is a 90 minute show with a variety of acts and it is $10.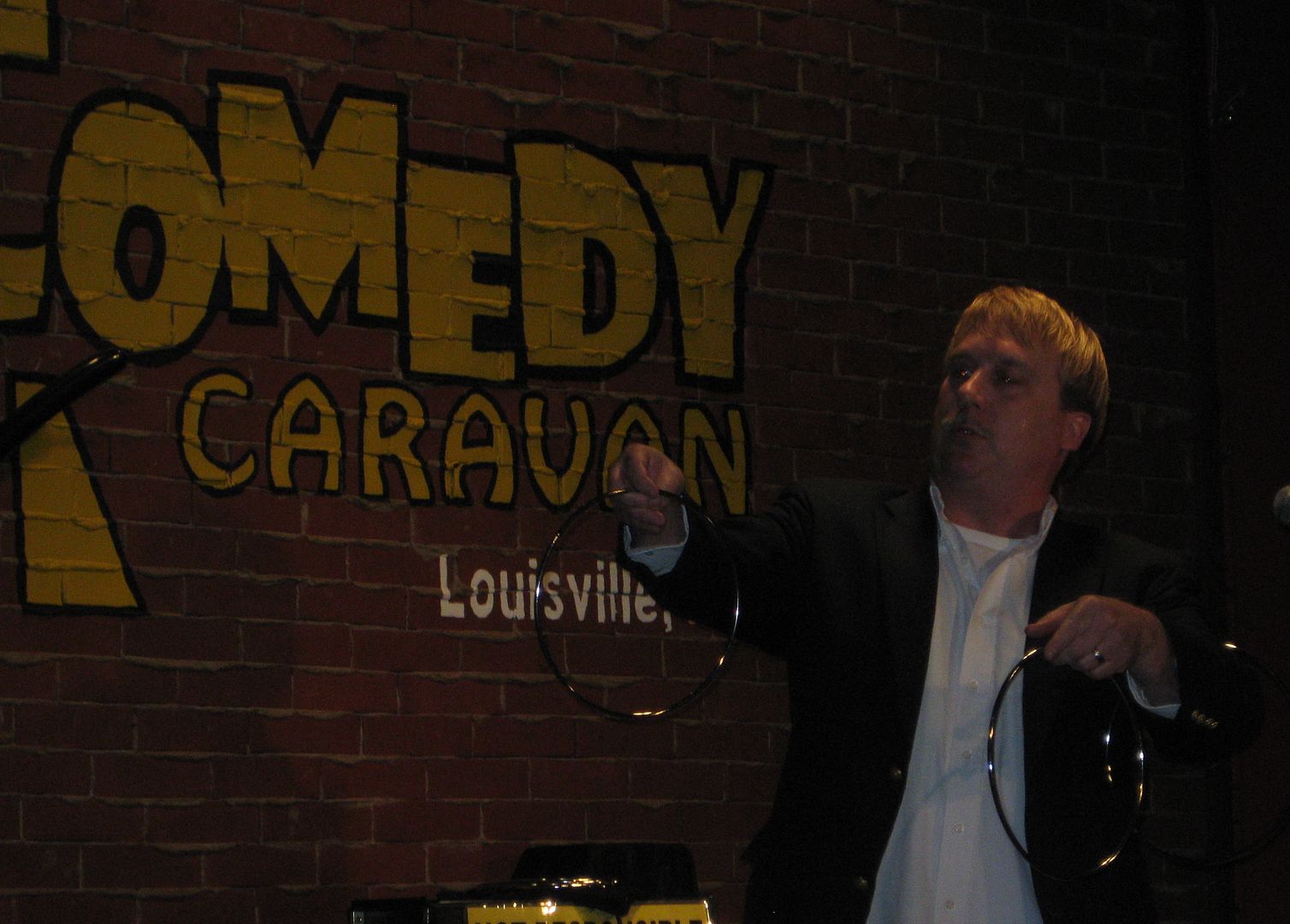 We went on January 9th, the show started promptly at 7:15pm. When we arrived, they checked my ID since you can purchase alcoholic beverages if you choose. We waited until the opened the room and my son enjoyed climbing up on the stools to look at their big fish tank in the waiting room/bar area.
We went in for the show and a waitress came around to take orders. We had a sprite and a bottomless bowl of popcorn and with a tip, it was just $5. There was a short video with music while we waiter for the show to start. You sit at tables, its set up so you can have some food while you watch the show!
The show began with an introduction from Dennis Alm, the show producer. He interacted with the audience, made jokes and did some tricks. Then, a young 18-year old magician names Spencer Korcz took the stage and performed some disappearing ball tricks, card tricks and other parts of his magic act which included bring people on stage.
Next, The Balloon Man Terry Kelly took the stage and I think my son really enjoyed his act. Terry had a great personality and my son loved to watch him make a very elaborate Daffy Duck out of long balloons. He said he can make nearly 10,000 things out of balloons! Incredible!
In between each act, Dennis Alm would appear to do some tricks or slight of hand illusions. These were great because he brought in some comedy with it and kept going back to one trick in which he made a $20 bill disappear that was given to him by an audience member. Then, at the very end, he magically made that $20 reappear in a gumball machine.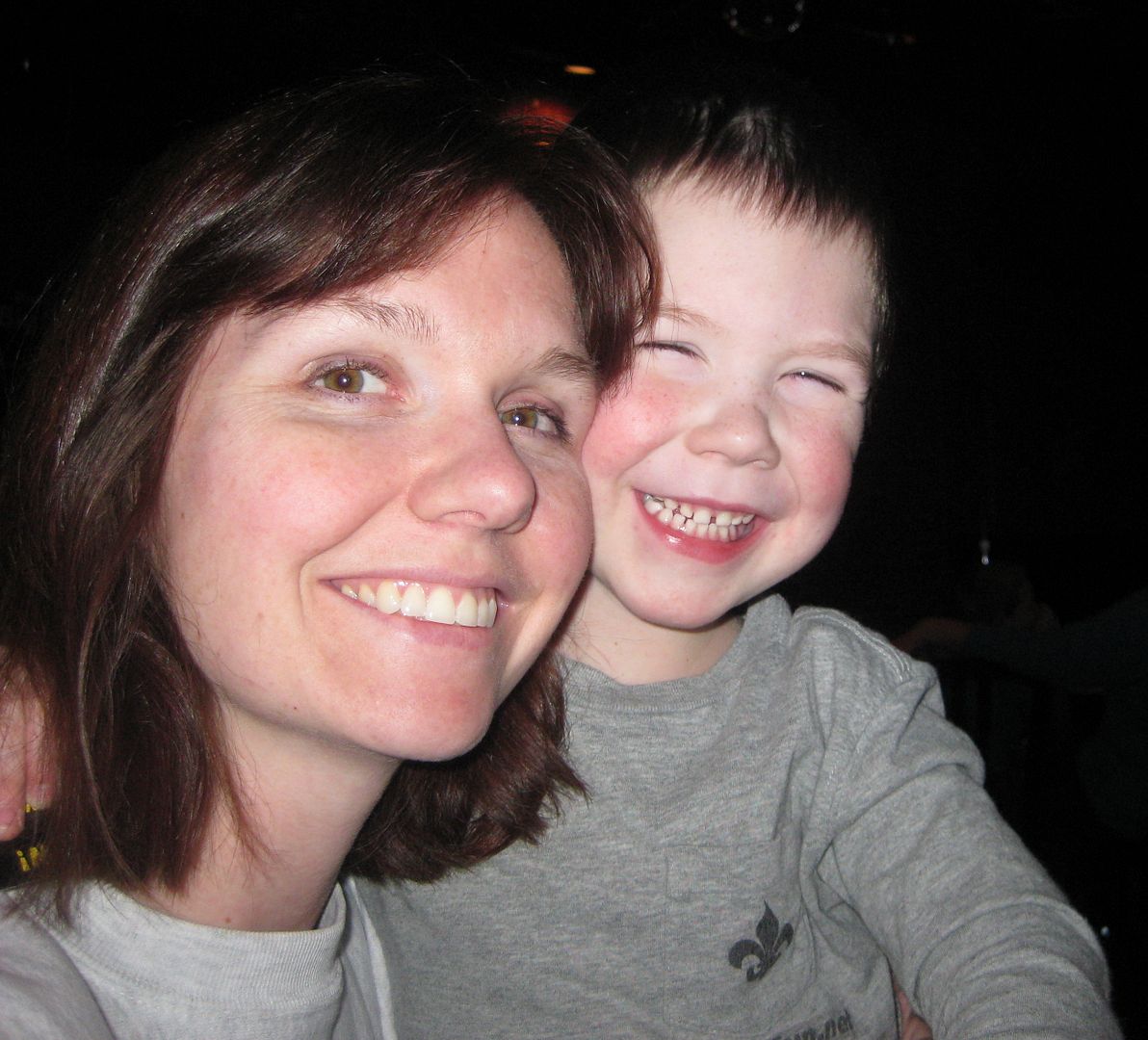 My son gobbled up his popcorn, chuckled at the tricks and really liked that I took him out on a little "Mommy & Son Date" on a Monday night. I think this show is great for families and recommend it for kids age 7 and up. Not that my almost 5 year old son didn't enjoy it, but some of the card tricks were more difficult for him to realize what was going on. I think a child just a little bit older would have appreciated these magic tricks more. The elementary school and older children that were there absolutely noticed the tricks and appreciated the magic. Actually, there was one boy in front of us that laughed almost the entire show!
Stephanie