Parent's Night Out – Uptown Art Uncorked for a Date Night!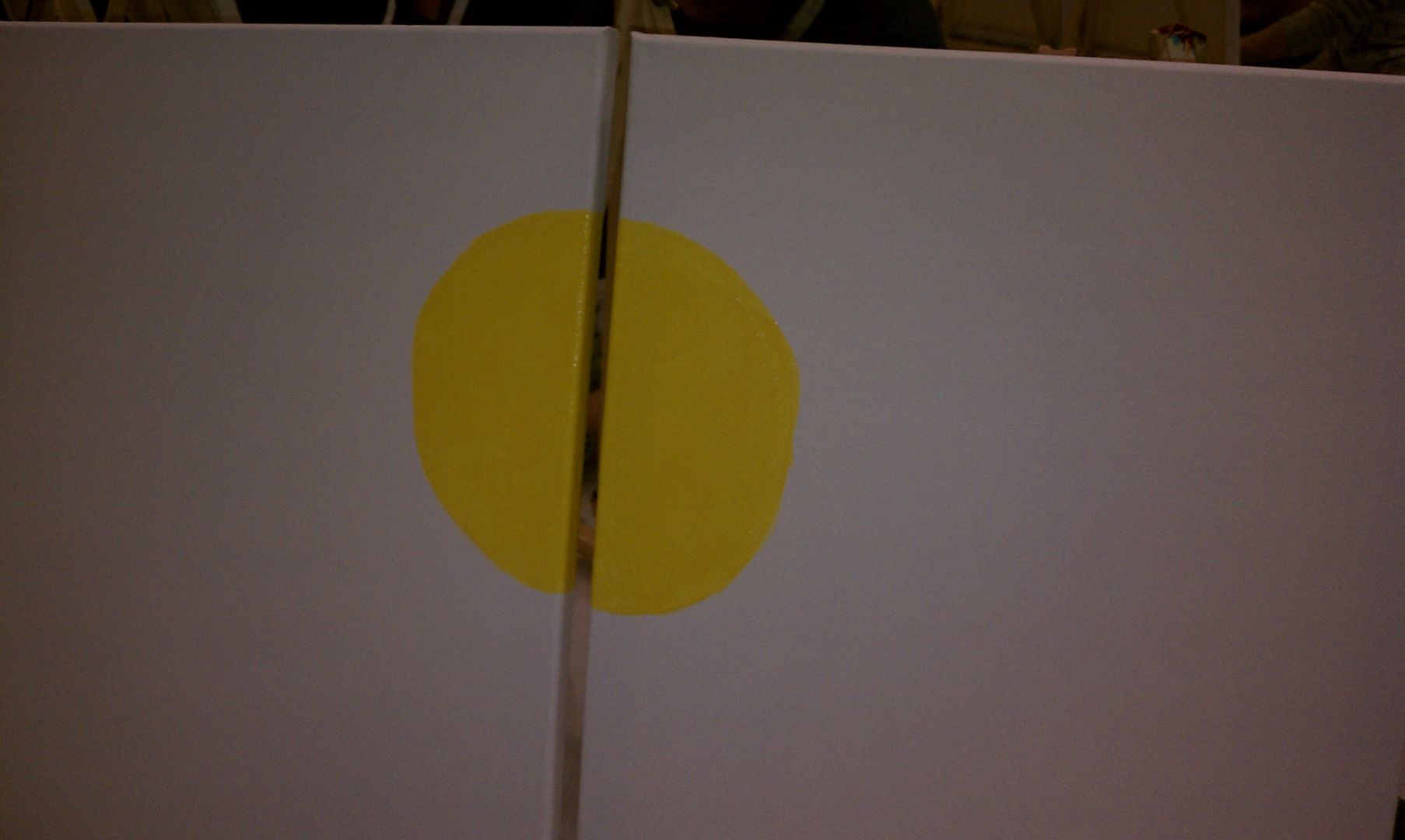 My husband and I recently went to Date Night at
Uptown Art Uncorked
(2458 Bardstown Rd. Louisville, KY 40205 Phone: (502) 595-8873). I've been to a regular class before, and really enjoyed them, so I decided to drag my husband out too!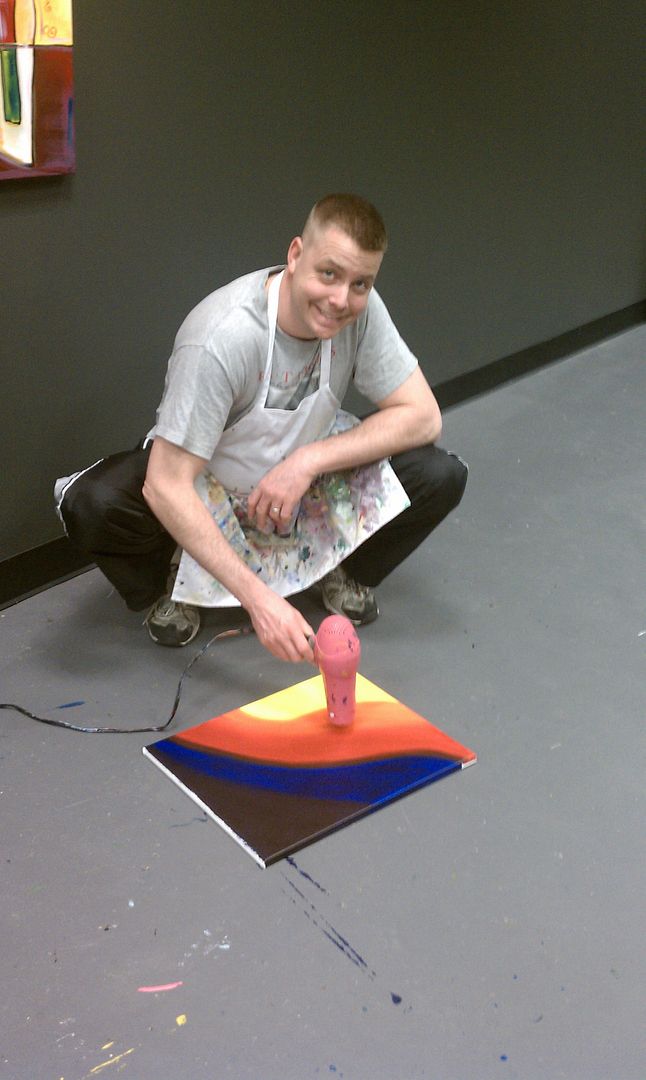 The 3 hour class began at 7pm giving us a nice time frame to grab dinner at the Applebee's on the corner before it started. After arriving, we grabbed our canvases, a couple of seats next to each other, got our paint, some snacks, and of course, a bottle of wine! Each of us had the job of painting a tree – one leaning to the left, one leaning to the right. If you've ever been to a class, you know that every picture comes out looking one of a kind. To help these two canvases match, we used many of the same colors, and we began by putting the canvases next to each other to paint a circle. Each canvas had half a circle that would make the pictures feel like they shared a sun. My husband and I both used the same mixed colors, same leaf shapes, and same shading technique to help them feel like a pair of matching canvases.
I think the Date Night instructions went a little slower than normal and had longer breaks than normal, which helped to keep the couples on track with each other, and with the instructor. While the class did seem quieter than a normal art night, it was fun and really special to enjoy with our significant others. It was a great date – we talked more than if we had gone to a movie, we shared a new experience, and we have two canvases to keep forever to help us remember such a fun experience! I'd definitely recommend it!
By guest contributor: Caryn