Parent's Night Out – Winston's and Ice Skating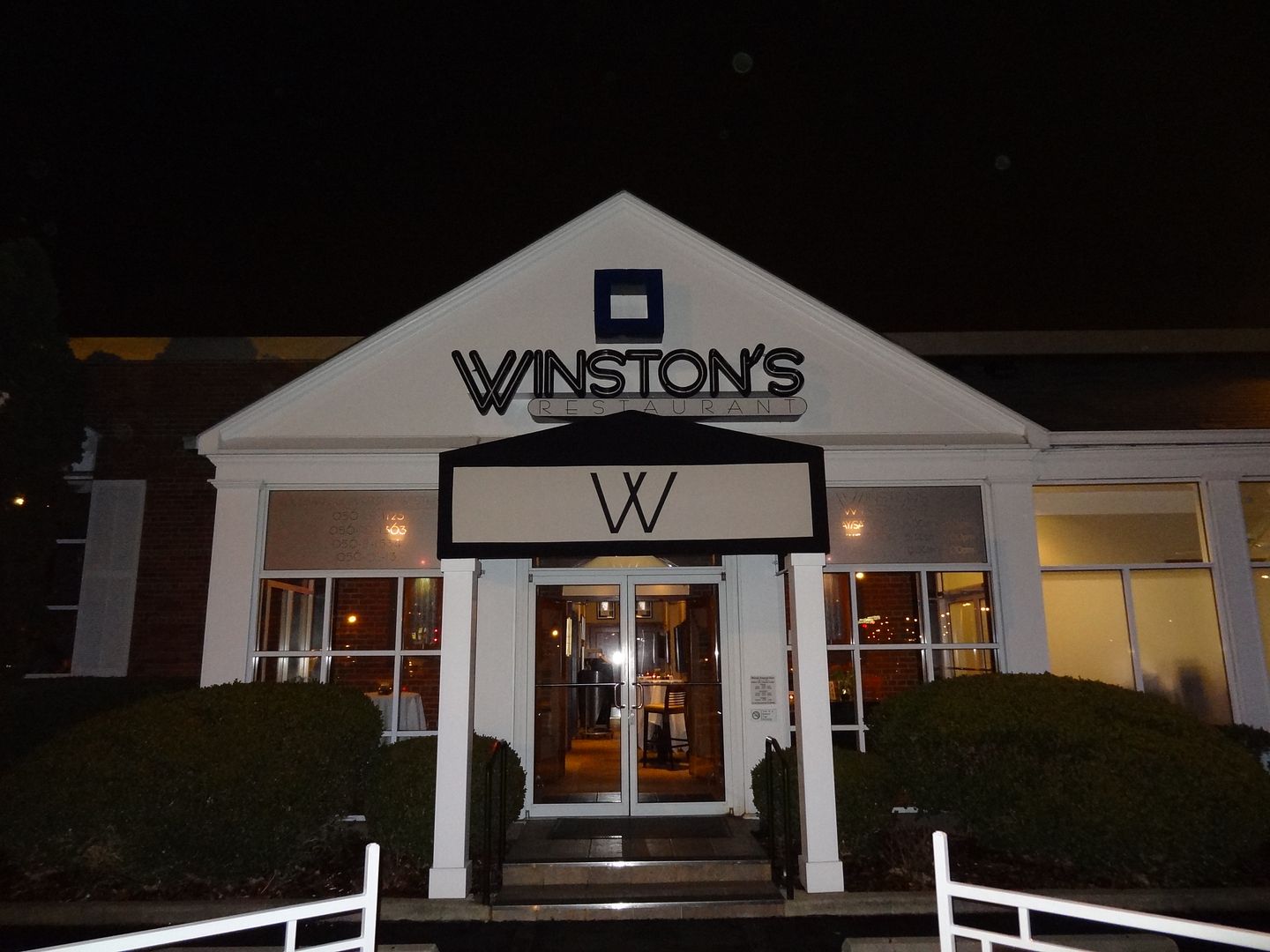 After seeing the
Groupon
deal for Alpline Skate Arena on Louisville Family Fun, a good friend of ours suggested purchasing it and having a Parent's Night Out. My husband and I agreed it would be fun to ice skate, something we hadn't done in six years. We decided to pair the event with dinner, secured a babysitter and we had plans for our 2nd night out in one week!
Our triple date started at
Winston's
the restaurant attached to the culinary school of Sullivan's University located just off of the Watterson on Bardstown Road. The setting was intimate, there are about 15 tables, and the food absolutely delicious. We were greeted and served by Sarah, who was friendly, funny and knowledgeable. She read the personalities at our table very well, which made our experience all the better.
The
menu
at Winston's changes every 6-24 months, and is based on diners preference and feedback (at the end of dinner there is an optional survey to fill out). Small and large plates are available that range in price from $7-$39. I opted for two small plates, the half "not brown" and hoe cakes, which were fulfilling as an entree. My husband and the rest of our group ordered salads and large plates and walked out with boxes for leftovers. Chef John Castro was tending bar and in addition to mixing up some tasty cocktails for my husband, he treated us to a couple complimentary dishes which we all enjoyed. The food was fresh, extremely good and beautifully presented. Even though we were overly full we also ordered dessert, creme brulee, chocolate cake and cheese cake, all of which was divine! The check for my husband and I including cocktails came to under $100, which is very reasonable given the delightful experience and excellent cuisine. We most DEFINITELY will return several times over.
After dinner we went to burn off some calories ice skating at
Alpine Ice Arena
. The $9 Groupon included admission, skates and hot chocolate for two. The same items would have cost $10 per person without the Groupon. As expected the arena was full of teenagers, and we raised the average age by several years. After strapping on our hockey skates (no half sizes), we headed out on the ice. The Zamboni didn't quite smooth the ice as much as I would have liked and that in combination of skates that seemed like they hadn't been sharpened in quite some time made it difficult to skate well.
It was fun to watch the teenagers having a good time, and there were even a few little kids who were braver on the ice than anyone else! I wasn't impressed by the cleanliness or repair of the facilities, it seemed old and well used, but staff was friendly. We opted for waters instead of hot chocolate, and noticed the concessions were inexpensive, quite pleasing to the wallet. We did enjoy ourselves and skated for an hour before heading home. The Groupon definitely made it worth it, but I'm not sure I would repeat a date night there at full price.
By guest contributor: Tanya