Review of the Rides/Attractions Package at the Louisville Zoo (Tram, Carousel, Dora & Diego 4-D Ride and Dinosaurs Alive)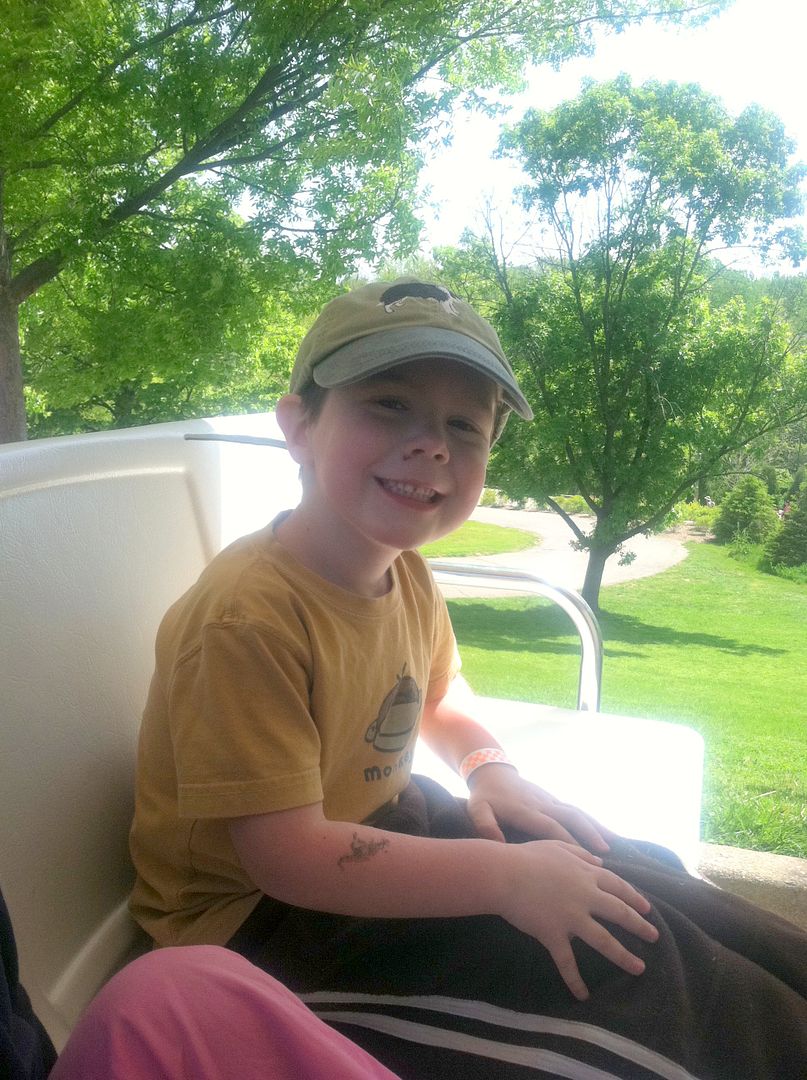 I was so excited to see two new features come to the Louisville Zoo that I just knew my kids would enjoy. They have always liked Dora and Diego and the love dinosaurs so I thought I would try the attraction package they have and make an entire day of it. With my membership, it was $12.50 for each of us and it got us unlimited rides on the tram and carousel as well as admission to the dinosaur area and the Dora and Diego 4-D ride.
We took the tram down to the dinosaur area (near the lower playground). This exhibit run through July. You walk up the path and there is a docent that greeted the kids. She showed the kids some fossilized rocks and dinosaur bones and told them the history behind the pieces. She was very enthusiastic and the kids listed to her and asked questions. Then, we heard the roars for the dinosaurs that she just couldn't hold them back any more! My kids HAD to see those dinos! You walk through a short pay in the woods and there are about a dozen dinosaurs. They all move and make noise. In my opinion, they were not too loud. My kids are 5 and 3.5 and they were not afraid of them but there was another little boy we saw that was very afraid. So, it could go either way. That mom told me that her son loved that exhibit last year but this year, he's afraid. Most of the kids were not afraid.
We looked at all of the dinos and read some of the information about them. Then, just on the last turn, there is a dino that sprays water and that did startle my daughter enough that she didn't want to walk next to it, so I picked her up and she was fine. The last set has a large T-Rex who has mauled a a Triceratops. I thought it was a little graphic and they could have taught about the violent tendencies of these creatures in a more subtle way. But, I explained to my children that some animals in our world have to be mean to other animals and attack them to survive and that dinosaurs were the same way. My son yelled at the T-Rex "Mr. T-Rex, YOU ARE NOT BEING VERY NICE!" So, I take it he got the message.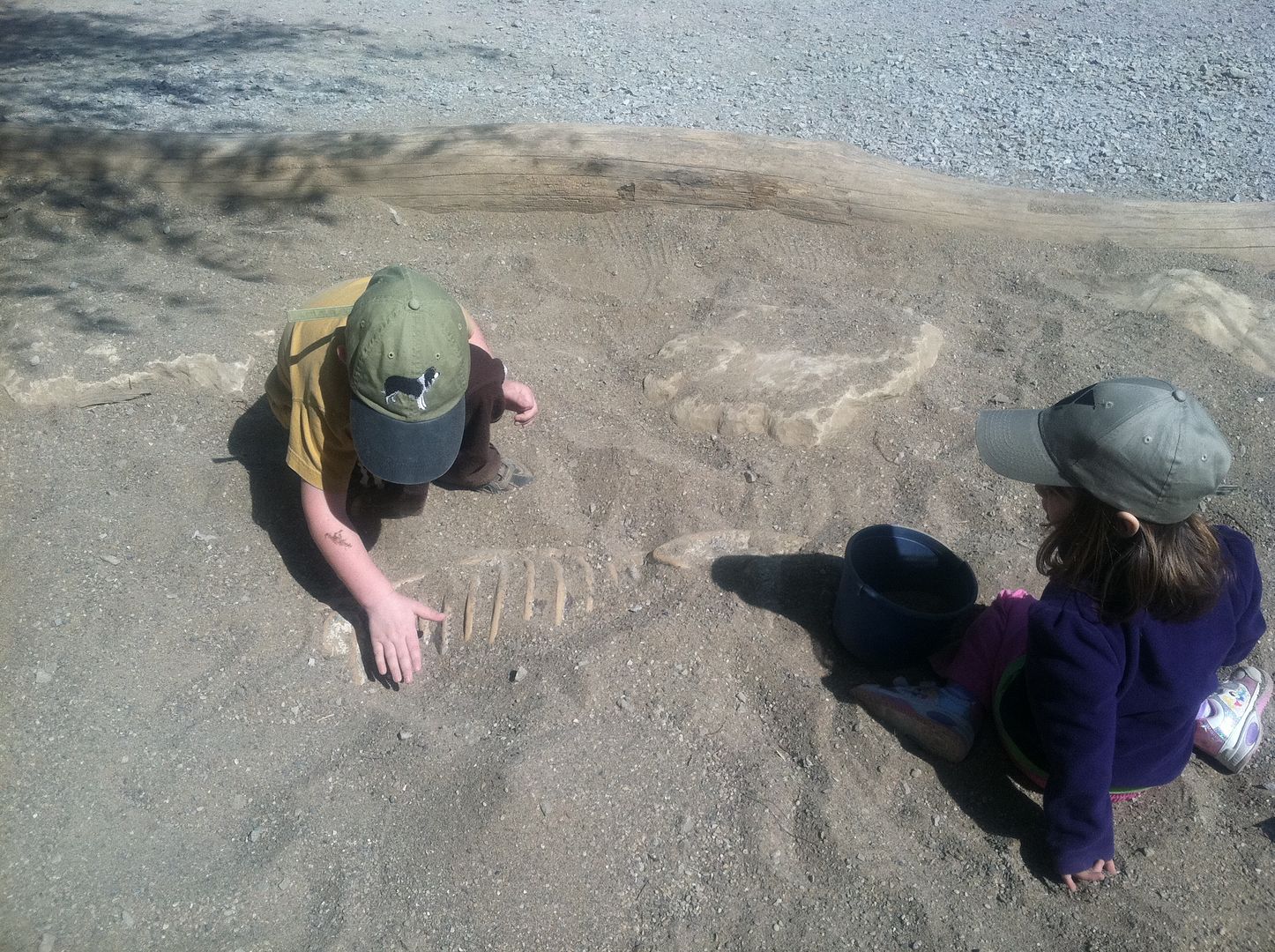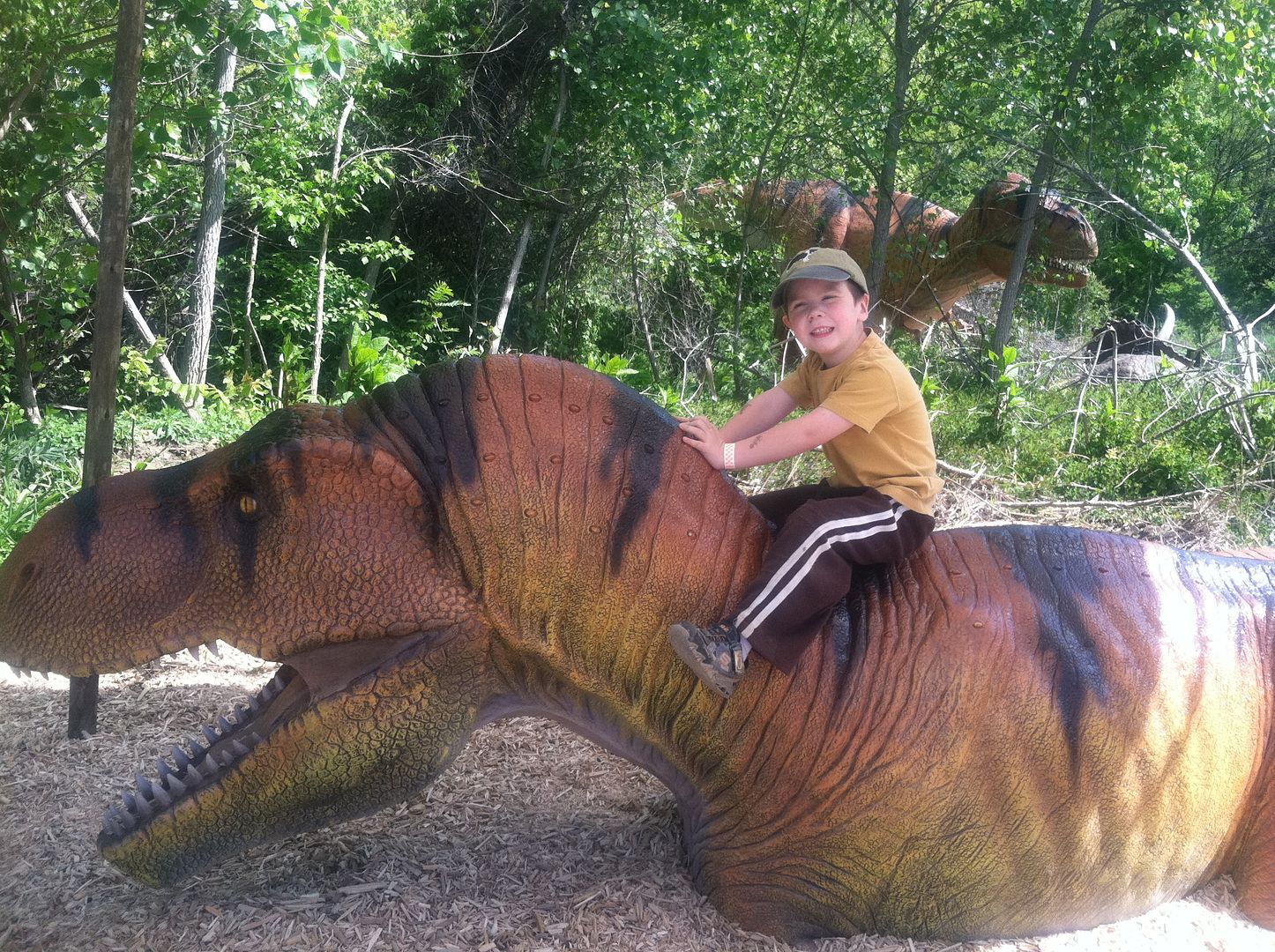 Then, we finished up with some playing in the small dino dig area. It is not a large sand area, just a simple digging spot. And, there's a nice photo opp spot too. We took a walk up to glacier run to see some animals and picnic by the sea lions.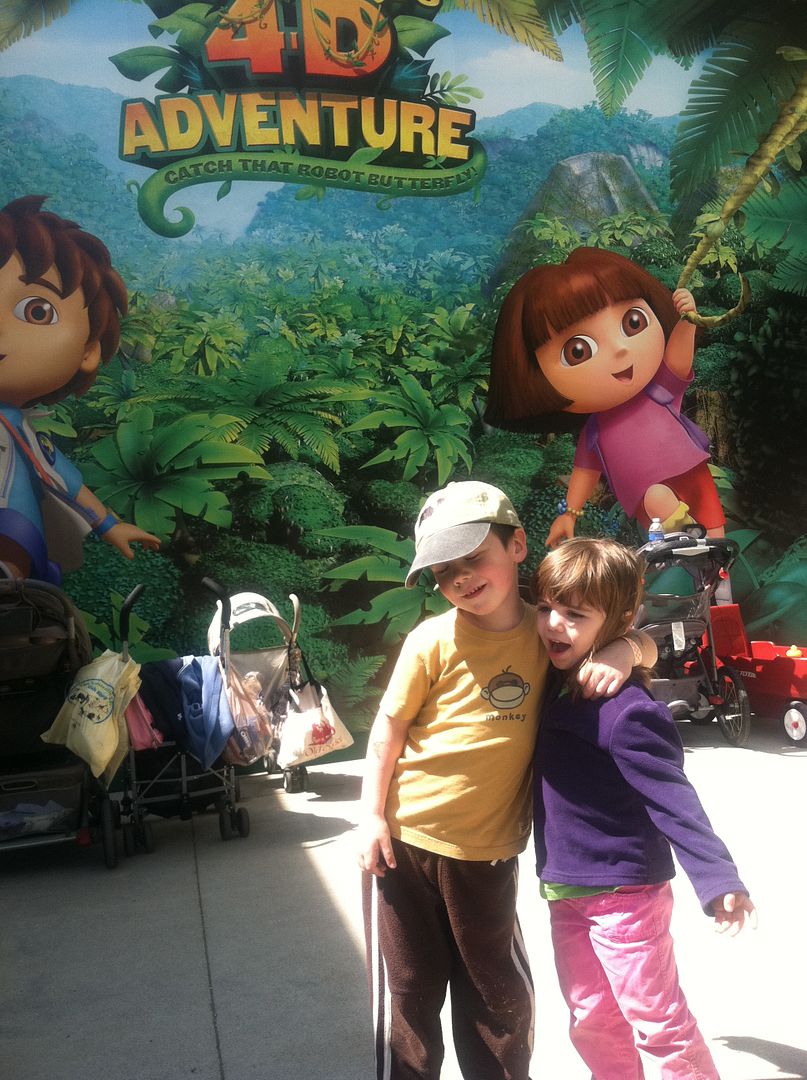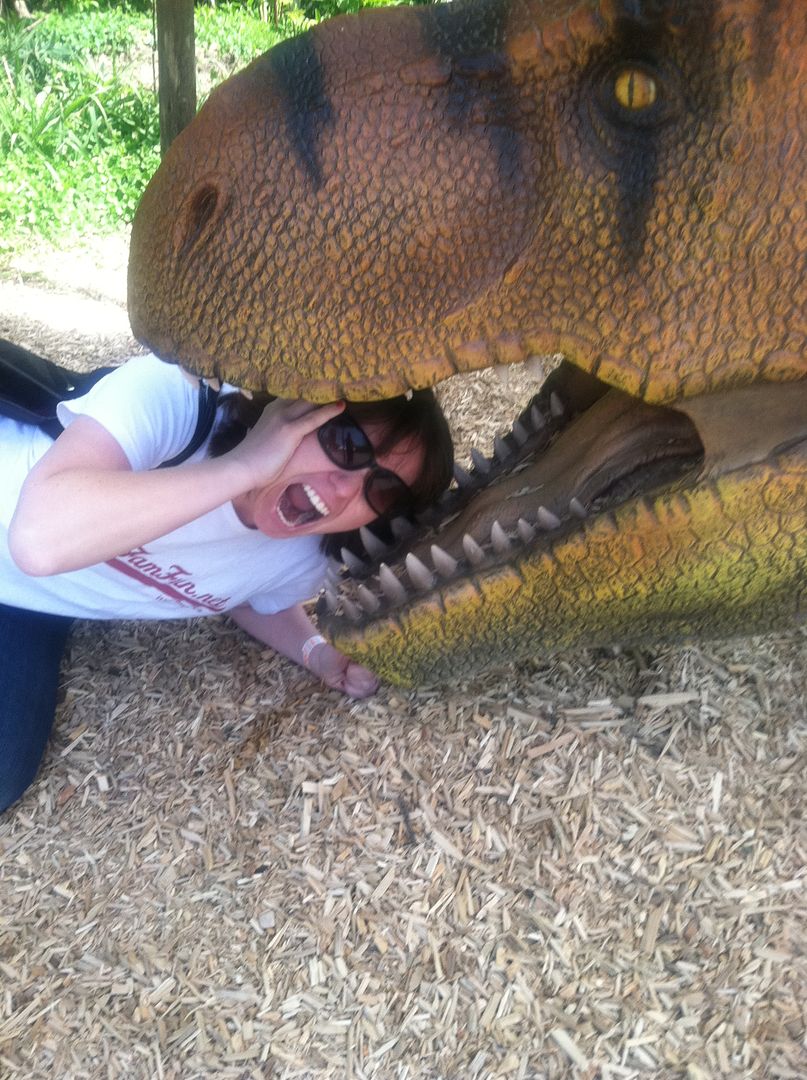 We rode the tram to the 4-D ride and only had to wait about 7 minutes to go on the new Dora and Diego ride/movie. This was my children's first experience with 3-D glasses. The show fits a small number of people and they move people in and out quickly. It was less than 15minutes long but it was ADORABLE. My kids absolutely loved it and I was squealing along with them. The 4-D is so much fun with the chairs bumping when Diego lands from a jump, the wind blowing as you swing from vines and a surprise splash when you hit the ocean! I will definitely be taking them to more 3-D movies now because their expressions and laughter was priceless.
Then, we walked over to the carousel and rode just about every animal on the carousel. Since we had the unlimited pass, we just got on over and over and over. The kids were in heaven. Finally, we finished our day with visits by the giraffes, elephants and zebras and finished with some time at a playground and a tram ride back to the entrance.
For a special and full day at the zoo, the attractions package was worth it. We normally go to the Louisville Zoo for less than 3 hours at a time and roam around and play. But, with the special additions they have right now, it was nice to have an option to do all of them and save.
Stephanie