Review of Zoe's Kitchen at the Summit
My kids and I joined some friends at Zoe's Kitchen at the Summit one afternoon for lunch. They told me over and over how much they love it, so I felt compelled to try it with them. It is a casual dining restaurant in that you order at the front and you are not waited on at your table. Sometimes, I definitely prefer this since it saves some money not having to tip the wait staff.
It took me a while to pick what I wanted but it didn't take me long to select a meal for the kids. They have a kids menu of grilled chicken strips, sandwiches and quesadillas etc. I chose 1 cheese quesadilla meal for the kids to share. It came with fruit and a drink. My kids are used to sharing, they never finish an entire meal anyway! It was more difficult for me to choose because I typically do not eat Mediterranean food so I had to read everything pretty closely. One thing I did notice is that there are mushrooms in a lot of the dishes and I am not a fan of mushrooms, so that narrowed down my choices. However, if you love mushrooms, you better check this place out!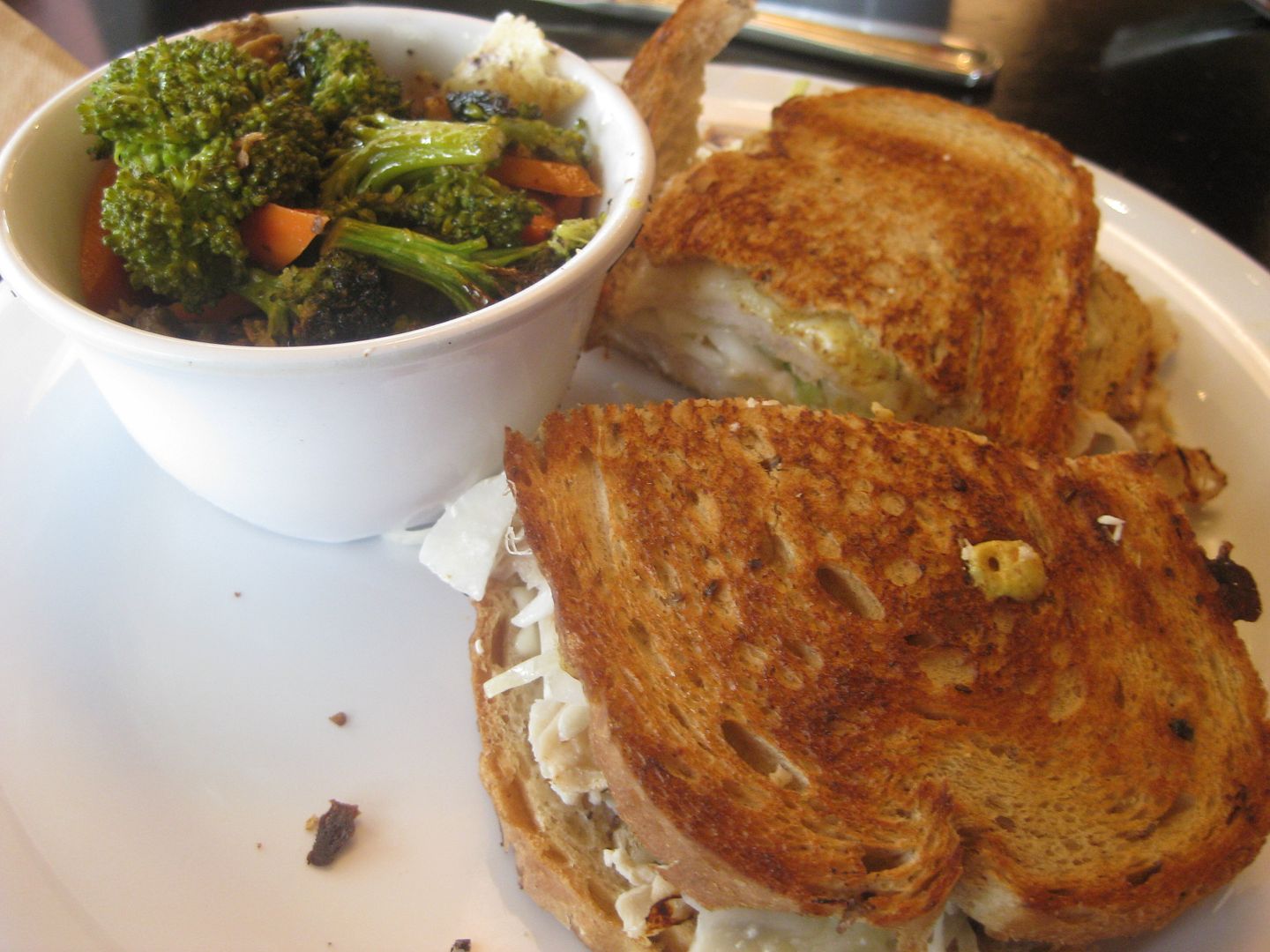 I went with a Gruben, grilled turkey ruben, and switched up the cheese with no problem from the staff. I got the roasted vegetables for a side. I also chose to get their refillable take-home cup because it was less than a dollar more and you can bring it back each time and pay less for a refill than a new drink!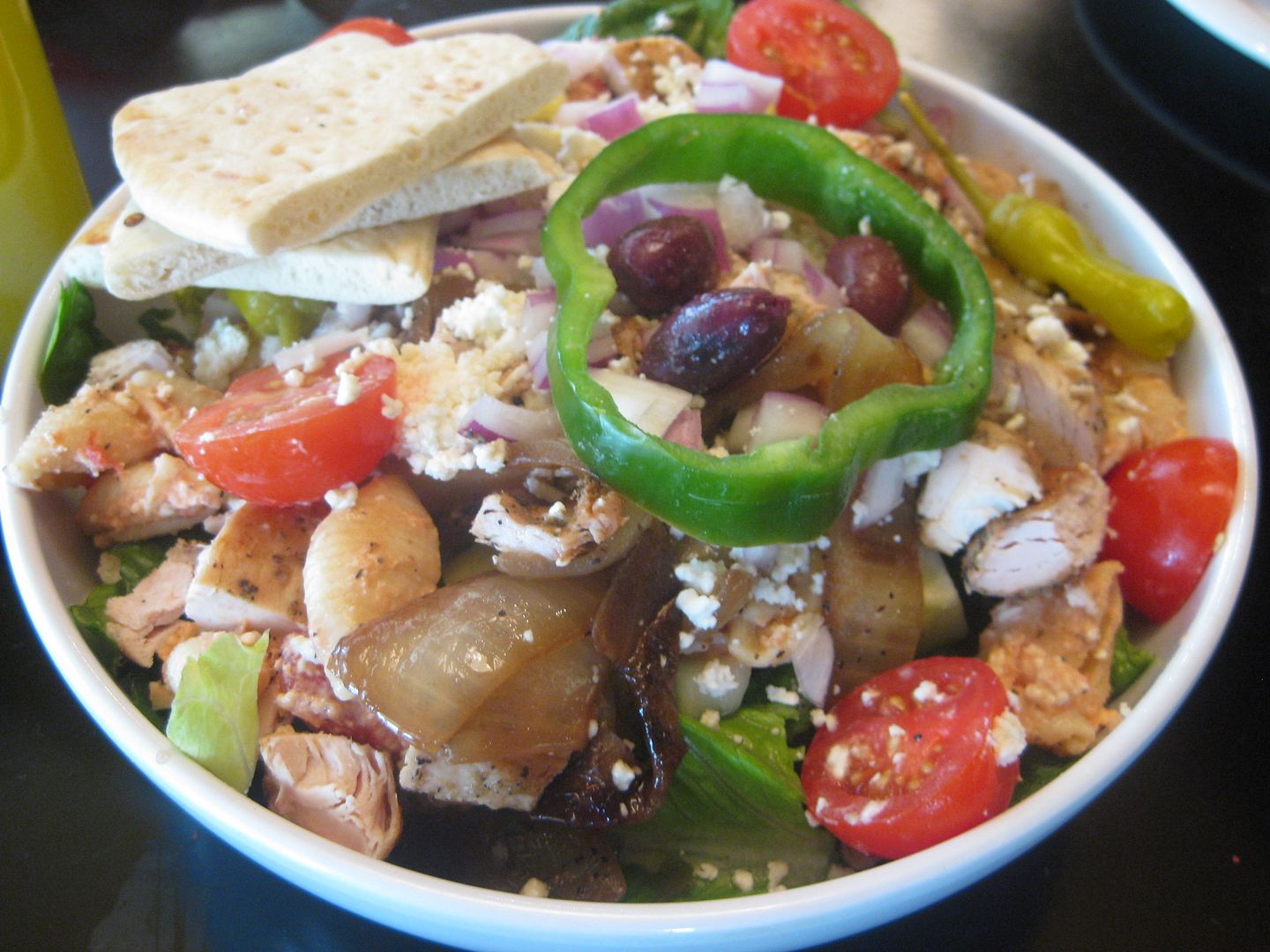 We sat at a big round table and the place was busy for lunch but the food did not take long. The kids liked their quesadilla and I was shocked at the generous portions. My friends got salads and entrees that were loaded with tons of fresh ingredients and they took at least half of it home for later. My sandwich was hearty and very tasty. The vegetables (I ate around the mushrooms) were delicious! I wanted more of those!
With drinks and our food, it was about $15 (I had a coupon on my phone for 10% off). But, that's with just one kids meal feeding 2 kids. I do think the quality of the food was high and therefore, it was reflected in the price. Not that the meal was terribly expensive but for my family, I would return to Zoe's Kitchen for a dinner instead of lunch next time. The portions were more on par with what we would eat for dinner and it fits into our dinner budget closer than our lunch budget.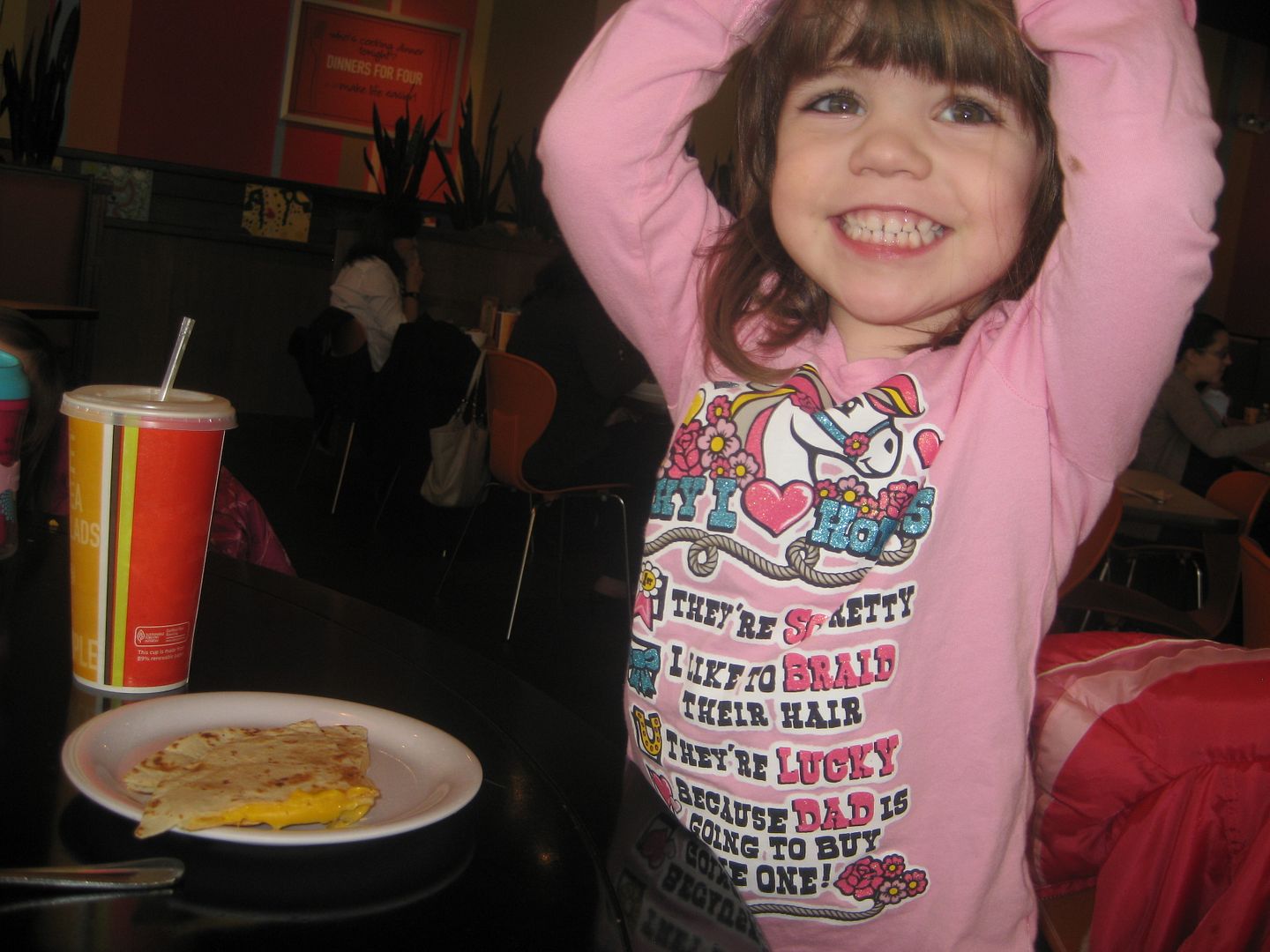 If you are looking for something casual for a dinner out, that will be full of different flavors and fresh, I would recommend
Zoe's Kitchen
as a good option (there are 2 in Louisville). It is not the most frugal dining, but it certainly will not break your budget.
Stephanie