Parent's Night Out! Review of Bourbon Tasting at The Oakroom
What a great night of Bourbon tasting! Not knowing any of
Bourbon's history or craftsmanship and being new to Louisville, my husband and
I were invited to use a prize won by a friend to attend the April 20, 2012
installment of the Fun with Wine & Food Series at the five diamond
restaurant, The Oakroom, in the Seelbach Hotel in downtown Louisville. We sat
in the Capone Room for an introduction to Kentucky bourbon, which began at 6pm.
Ben Smith, a local distributor with Brown-Forman, gave a wonderful history
lesson on Kentucky Bourbons and talked about some of the offerings. The
Bourbons featured were: Early Times; Old Forrester; Woodford Reserve; and
Woodford Reserve Double Oaked. We had almonds to cleanse our pallets between
tastings, as well as very light snacks of a small piece of cheese and a bacon
wrapped fig.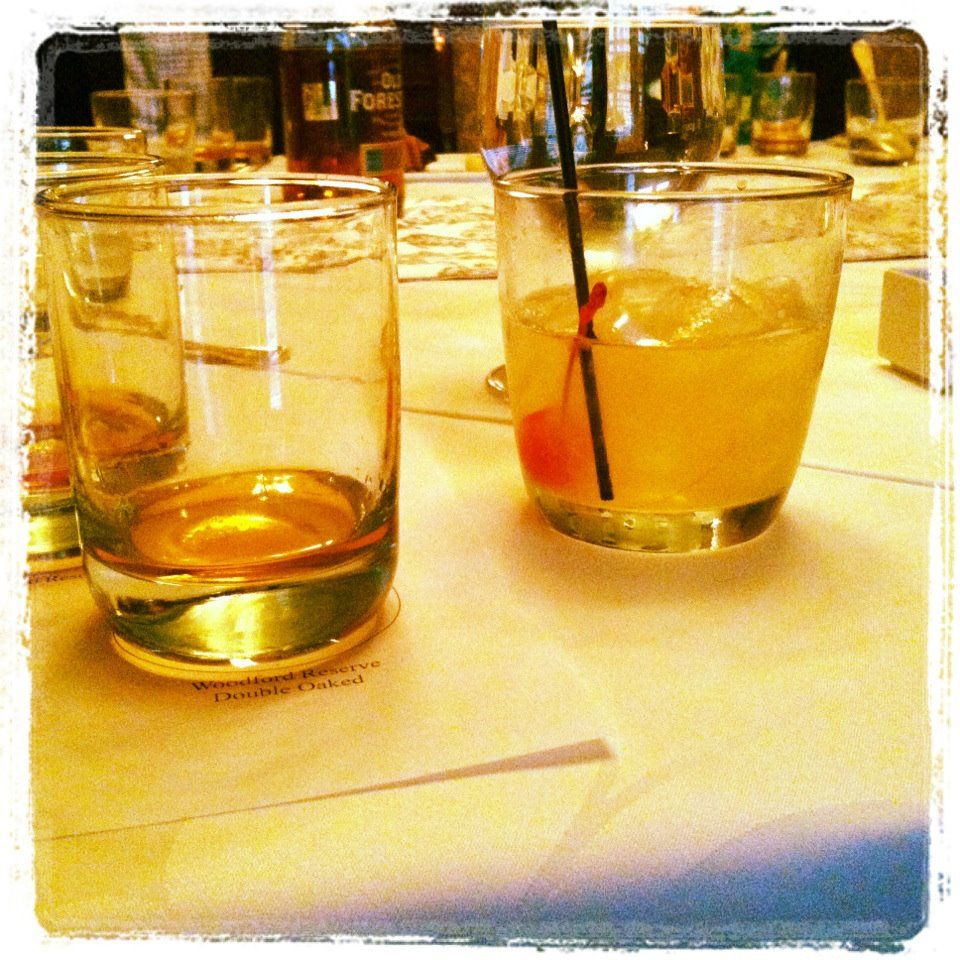 The atmosphere was beautiful, elegant, nostalgic, and
extremely inviting! The Oakroom had a great ambiance and the staff was top
notch and will definitely bring my husband and me back. The parking was great
as there were options to park along the street where you do not have to pay
after 6 p.m. or using the complimentary valet parking, where they validate your
normally $20 valet ticket as part of the cost for the event.
Coming straight from work on a Friday evening, I would like
to have seen a little more appetizers or receive an invitation to stay and have
appetizers and bourbon because we walked away feeling a little hungry. It was
great to go out with my husband and learn the history of Bourbon but there
wasn't much time to visit with him after the tasting, which lasted about two
hours.
It was perfect timing for learning about and tasting
Bourbon, since it's Derby season. We ended with a crafted bourbon
cocktail. My husband and I look forward to going back to enjoy a whole meal and
sampling some of the more than 40 Bourbons offered at this fine restaurant. The
next installment in this Food and Wine Series is on May 18, 2012 and covers
Rosé, what they are calling the ultimate wine of summer. Sounds great! See
The
Oakroom's website
for more details on their food and wine series.
By guest contributor: Tammy