Review of KaZoing Party & Play Mother's Day Out and Summer Camps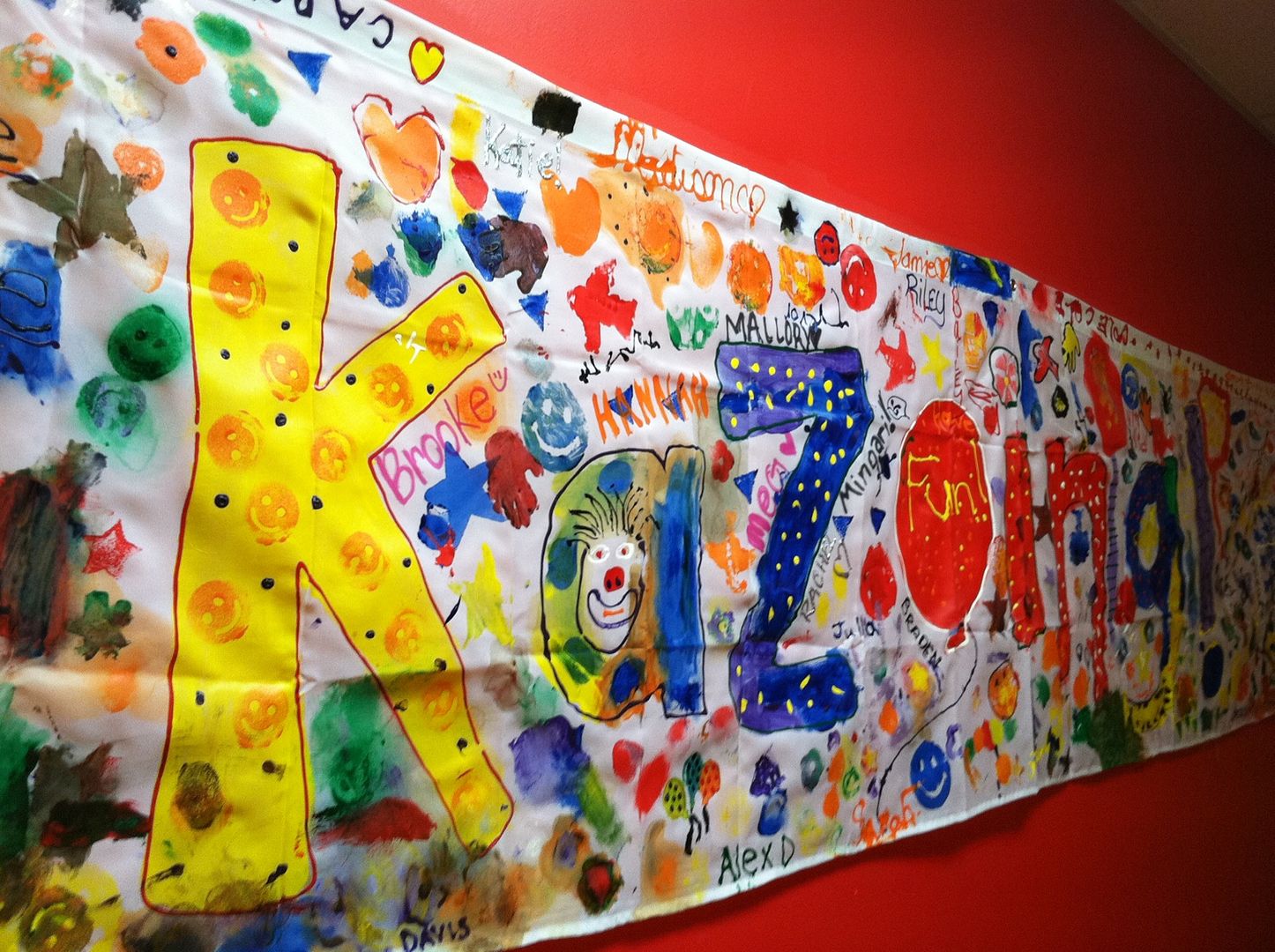 Many folks in Louisville know about KaZoing! Party & Play because of their fabuLOUs birthday parties. Yes, they do host great parties but for my family, we love KaZoing! because it is my lifesaver of a place for dropping of my kids when I know I have so much work to do. They have Mother's Day Out programs and Day Camp during the summer that you can use for one day or week here and there, it's totally flexible and it works really well for my family's schedule.
KaZoing! Party and Play is conveniently located on Chamberlain Lane right off the Gene Snyder at the Westport Rd. exit. I schedule the kids online and pay online. Then, when we arrive, they are expecting us and greet my kids by name. I pack a lunch for them and dress them in comfy clothes because the staff keeps the kids really active and they do crafts so I make sure they wear play clothes for painting and such. I sign them in and the kids get their wristband with their names on them and we leave their shoes and lunches in the cart for the staff. Kids should definitely wear socks. Then, my kids run with so much excitement back with the staff member and I leave to get some work done!
There are staff members assigned to small groups of children. During the few hours they are there, they play games, bounce, do crafts, eat their lunch, take potty breaks and do some quieter play in the toy room. Every time I pick up my kids they report on the staff member. They really like the girls that work there! They also have a craft to take home and they have eaten most of their lunch. To me, this is important. Sometimes I have dropped my kids off places and their lunch comes back like they didn't even touch it. It seems that at KaZoing!, they are really attentive and my kids actually eat! When I pick them up, I sign them out, the staff gets them from the back and the kids are always so sweaty and happy.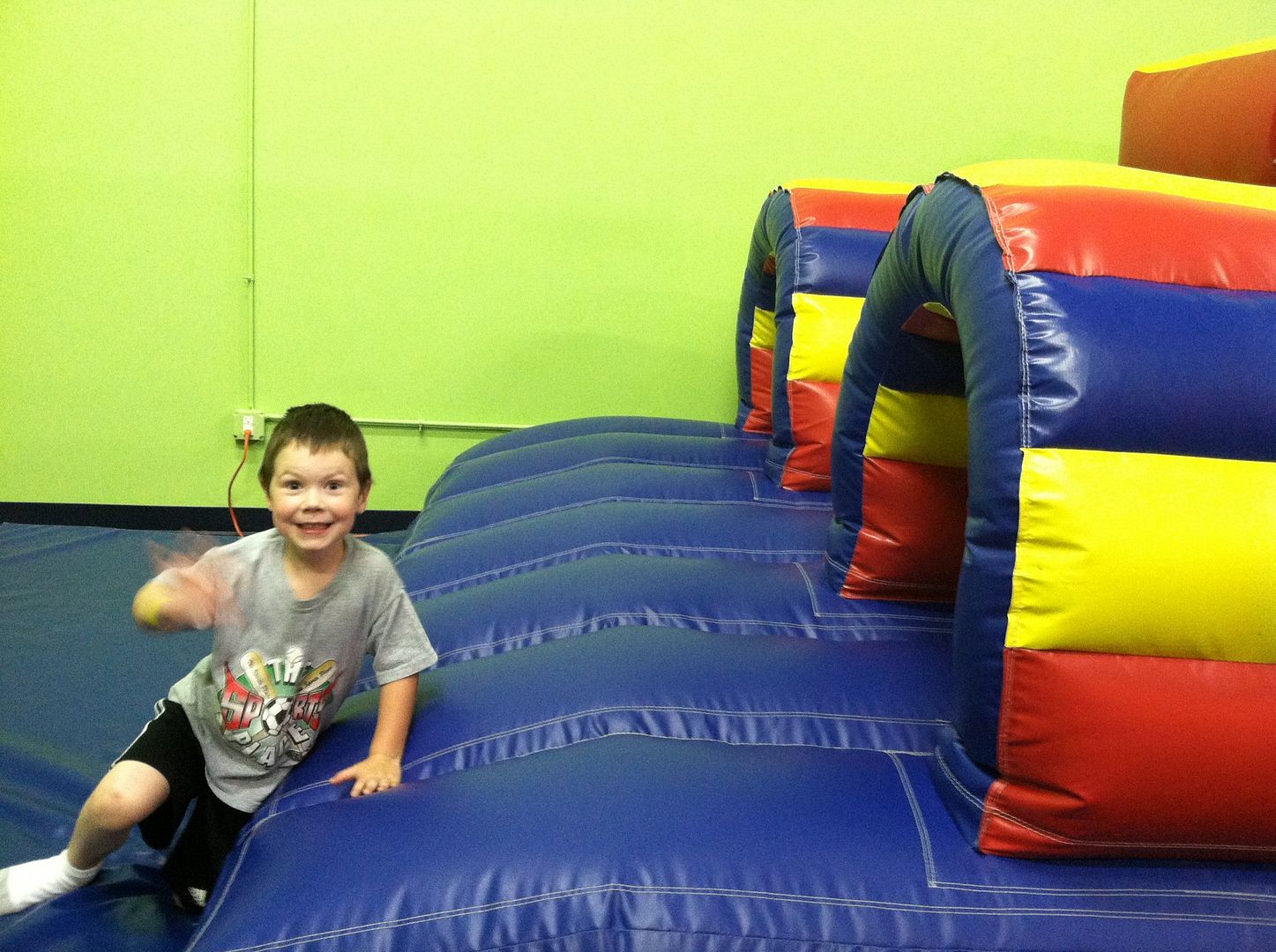 My kids call it "Bounce Bounce Camp" and always ask to go there. This program (Mother's Day Out during the school year, day Camps during the summer) is perfect for a day to get things done with out the kids, appointments, errands etc. It is affordable and they take kids walking and older; there's not a lot of places that do that. Mother's Day Out is $20 for the first child and $10 for additional children and it's Monday, Wednesday, Thursday and Friday from 10:30-1:30 and Wednesdays from 12:30-3:30. Day camps are daily during the summer through August 17th. Kids can go full day ($40/day or $180/week) or half day (AM 9-1pm or PM 1-5pm $22/day or $90/week).
Give it a try and tell them I sent you! Maybe we'll run into each other, seems I'm always there!
Stephanie