Review of Rocksport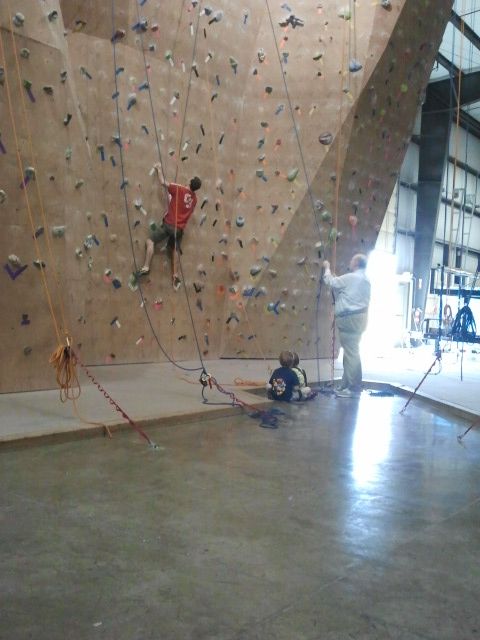 I have two very active boys, ages 3 and 5, and I'm always looking for new ways to burn off some of their energy. Recently someone suggested rock climbing, so we headed over to Rocksport on Plantside Drive to check it out.
When we first arrived, I was delighted to see kids and teens of all ages working cooperatively together and encouraging each other in the climbing facility. There was another family there with kids the same age as mine who were all taking turns climbing all the way to the top without struggle. There is no age limit, as the website says; you must only have the desire to reach the top.
My kids had a blast. Each time they attempted to climb they made it a little bit higher. They really enjoyed trying different walls, and my oldest was ecstatic when we allowed him to try the bouldering wall. Even my husband got to take a few turns, and he made it all the way to the top three times even though he hasn't climbed in 15 years. Rock climbing is a great team-building and confidence-building sport, which makes it great for families. It's also great exercise- you can burn over 700 calories per hour rock climbing!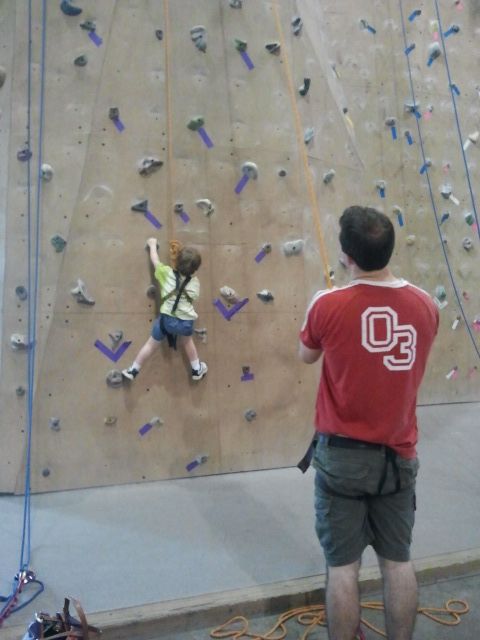 There are certain requirements for climbing. First, be prepared to belay for your child. You must be at least 16 to belay and you must complete a yearly course on belaying techniques. The refresher course takes about 20 minutes and costs approximately $15. Anyone can climb with the proper equipment. Wear comfortable clothes and well-fitting athletic shoes, or you can rent special climbing shoes for $5. You can rent harnesses for $3 and a day pass is $12. Memberships are available. Download the waiver from their website before you go to save some time once you get there: www.climbrocksport.com .
Rocksport offers many classes and services, from summer camp to birthday parties to mobile wall rental. The facility is open Monday-Friday 3-10 pm, Saturday 12-10 pm, and Sunday 12-8 pm. They are located at 10901 Plantside Drive Louisville KY 40299 Phone: 502-266-5833.
By guest contributor: Maggie