Review of Tumblebus Birthday Parties
Birthdays are a big deal when you're little, and as a mom I know I only have so many chances to give my kids a party they'll remember. One of my favorite birthday parties of all time is the Tumblebus party. I like it so much I've done it for both my sons' third birthdays.
This idea was born out of desperation. It has always rained on both my kids' birthdays and birthday parties, and we have a very small house. I needed something to do that would entertain the kids while keeping them out of the weather. Enter Tumblebus.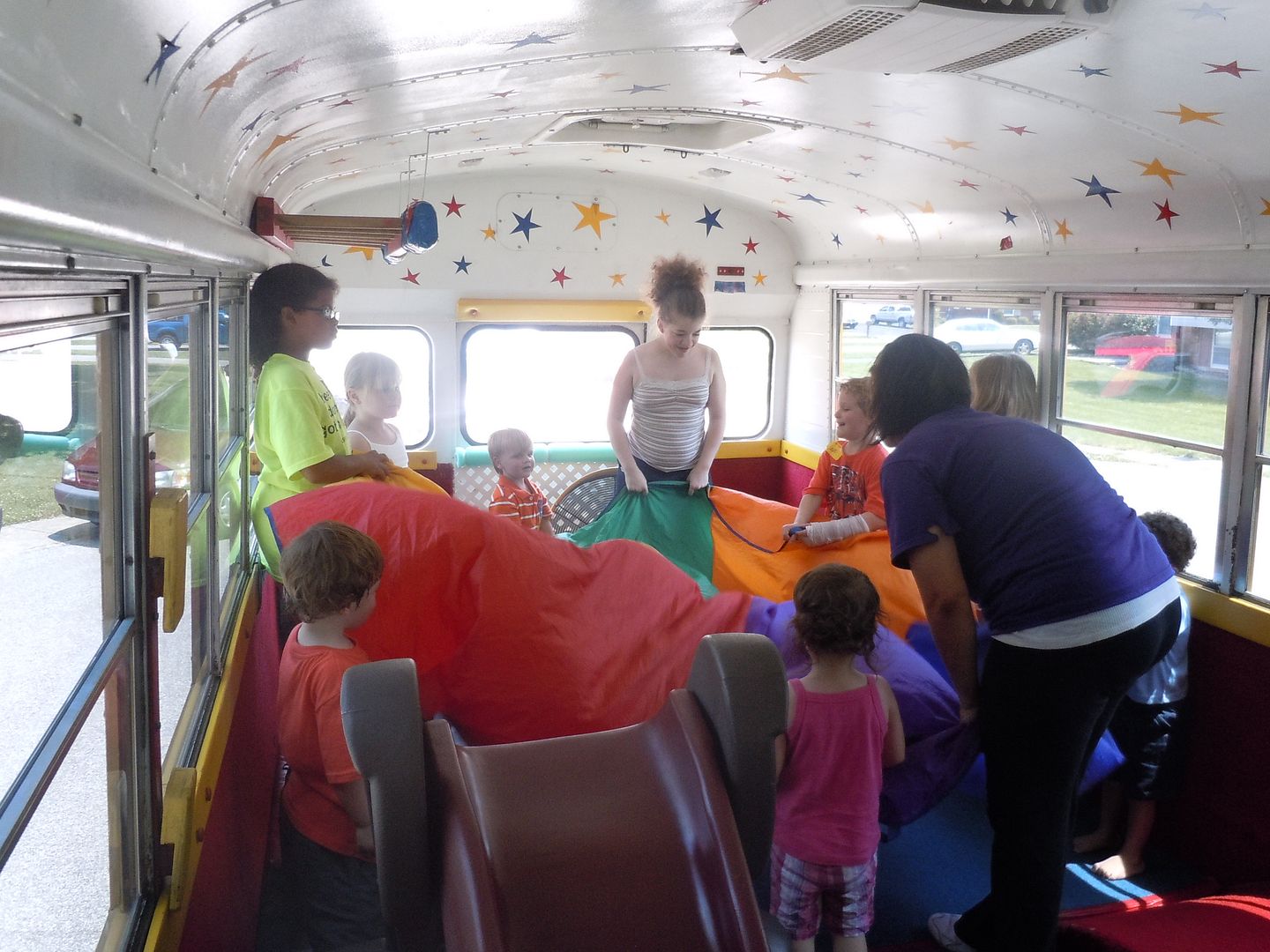 We have all likely seen the Tumblebus rolling down the road going to various schools and daycares. Imagine the excitement when the brightly-colored bus rolls up in front of your house. The kids who have been on the Tumblebus are excited because they know what is in store, and the kids who have never seen the Tumblebus are excited because they get to play on a bus!
I like to be a considerate parent, so when I give your kids sugar I'd also like to give them a chance to burn it off before I send them home. The Tumblebus is great for this- for 45 minutes the kids will do an obstacle course, sing songs, play parachute, or whatever else the instructor can dream up. They even have monkey bars and trampolines on some of the buses! It is also air conditioned, which was wonderful since this was the first year in history it didn't rain for a birthday party! Perhaps the best part of the party is at the end when all the kids get under the parachute and sing Happy Birthday to the birthday kid. What a special experience for a little one!
By guest contributor: Maggie
According to their website, Tumblebus parties are $150 but there's also a $10 coupon!