Destination – Myrtle Beach South Carolina
Did you know that Vision Airlines now offers non-stop, affordable flights to Myrtle Beach, SC? And, they always have specials! I was so excited to see this in the news because my parents live just south of Myrtle Beach and this will make it easier for us to make shorter trips to visit them!
When you are in Myrtle Beach, there's so much to do! We went this summer (we drove but will look into flights in the future!) and had a really great time. We did spend a lot of time simply visiting with my parents so they could enjoy their grandchildren but we also found some tourist things to do.
Broadway at the Beach– Sometimes, you just want to shop! One day, we took a break from the beach and went to this shopping area because my mother read about a Lego workshop on a local blog, go Mom! It was quite the find! It was raining on and off so Legos were perfect. This Lego workshop was a traveling (Lego Brickation) exhibit that was there temporarily for the summer but it's an example of some of the programming you can find at Broadway at the Beach in addition to their normal offerings. We played for over 2 hours! You can spend a lot of time at Broadway at the Beach with shopping, dining, movies, rides, mini golf and a little spray area for kids to cool off. On hot days, we like to go there in the evening for after-dinner entertainment.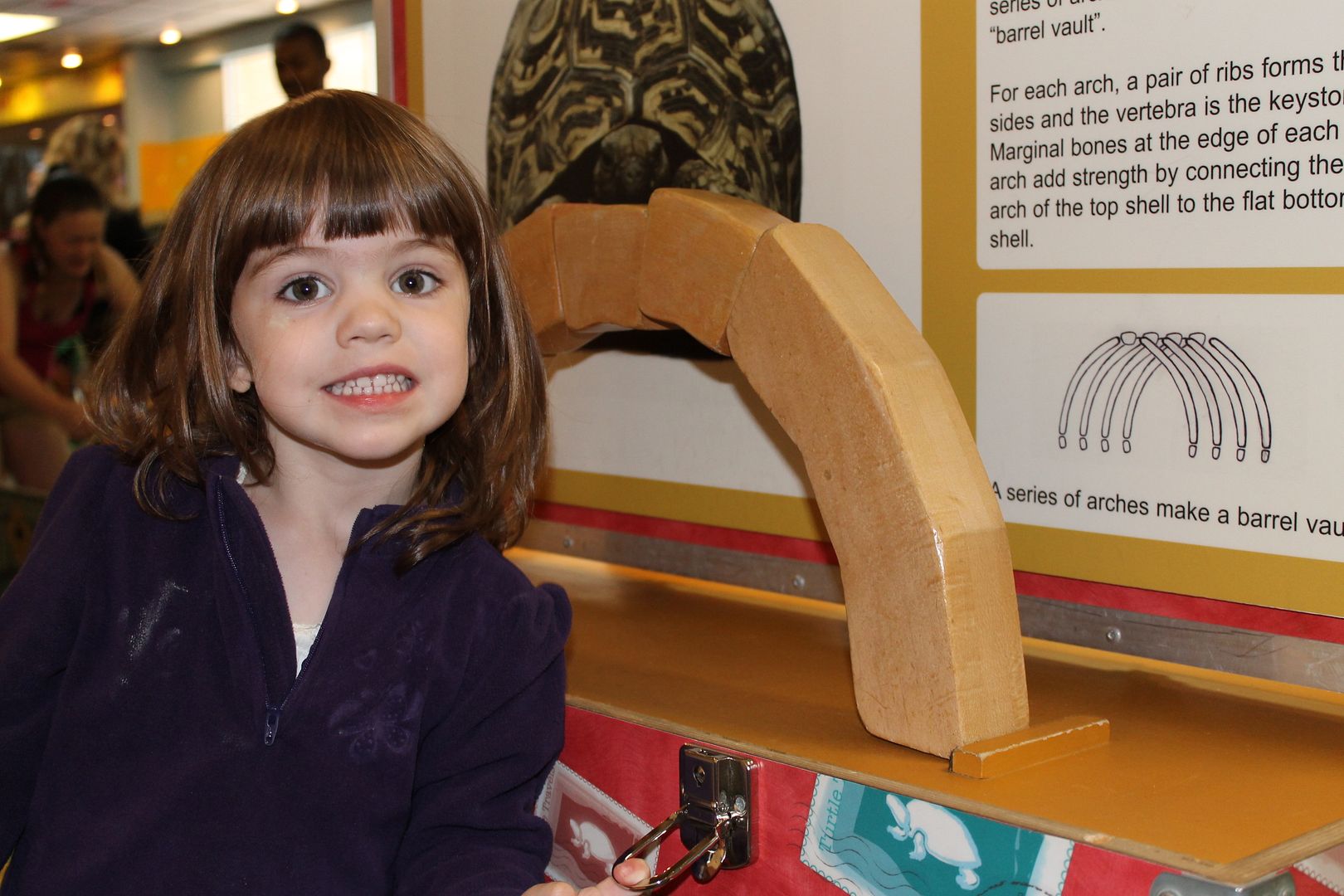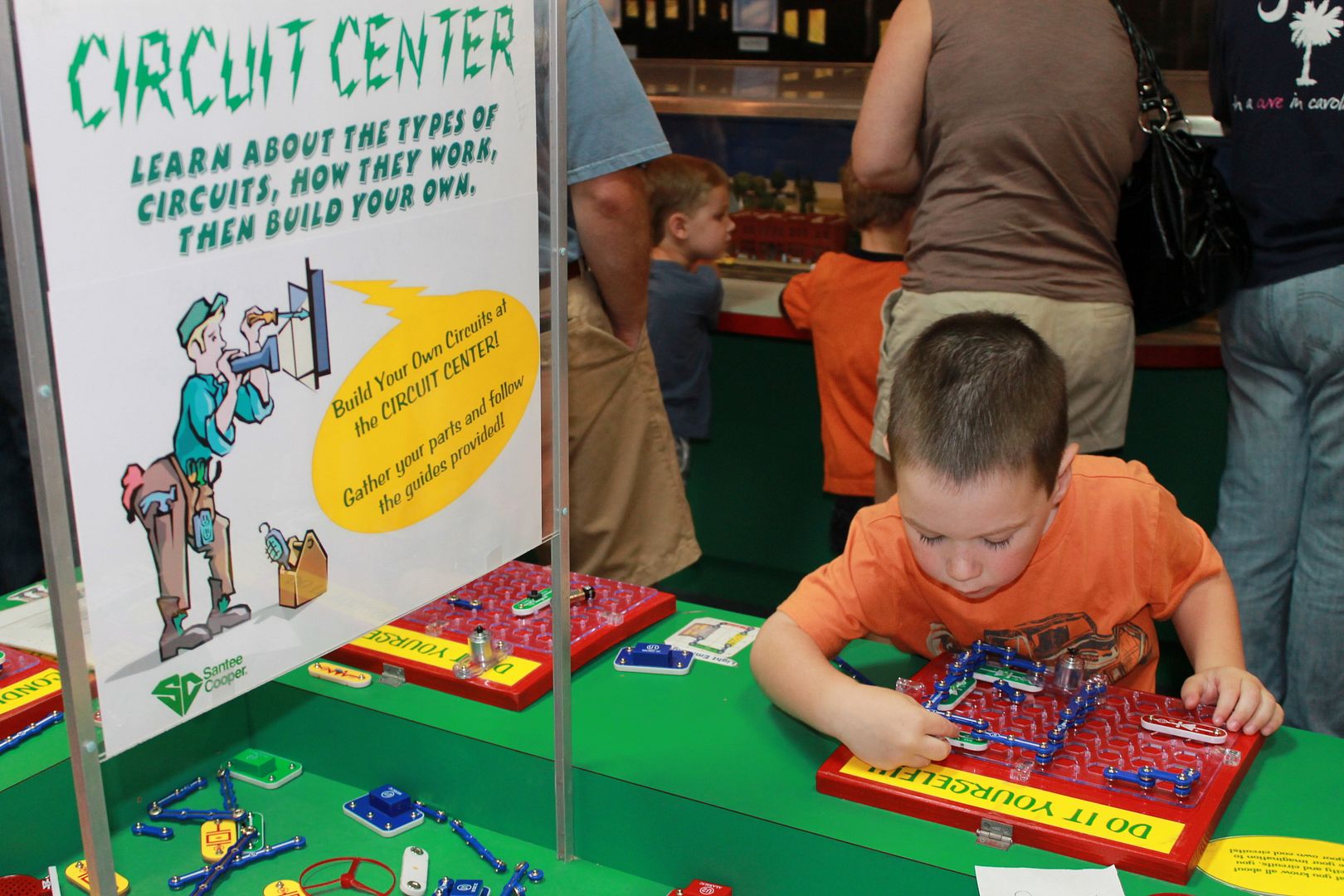 Children's Museum of South Carolina – We went to this museum on a rainy day so it was VERY crowded. That meant that unfortunately, we didn't get to relax and really take in the museum. We did see it all, it's not very big and the kids had a lot of fun when they got the chance to really focus on an activity. For example, they had a circuit building table that my son really enjoyed. The traffic got lighter at around lunch time so he was able to really get into the activity and build with his father. I was impressed with what he created! They had a ton of activities jammed into a small space. If you go, it will be better to not go on a rainy day, everyone will be there! It is $8 but you can usually find a coupon in a booklet around town or online.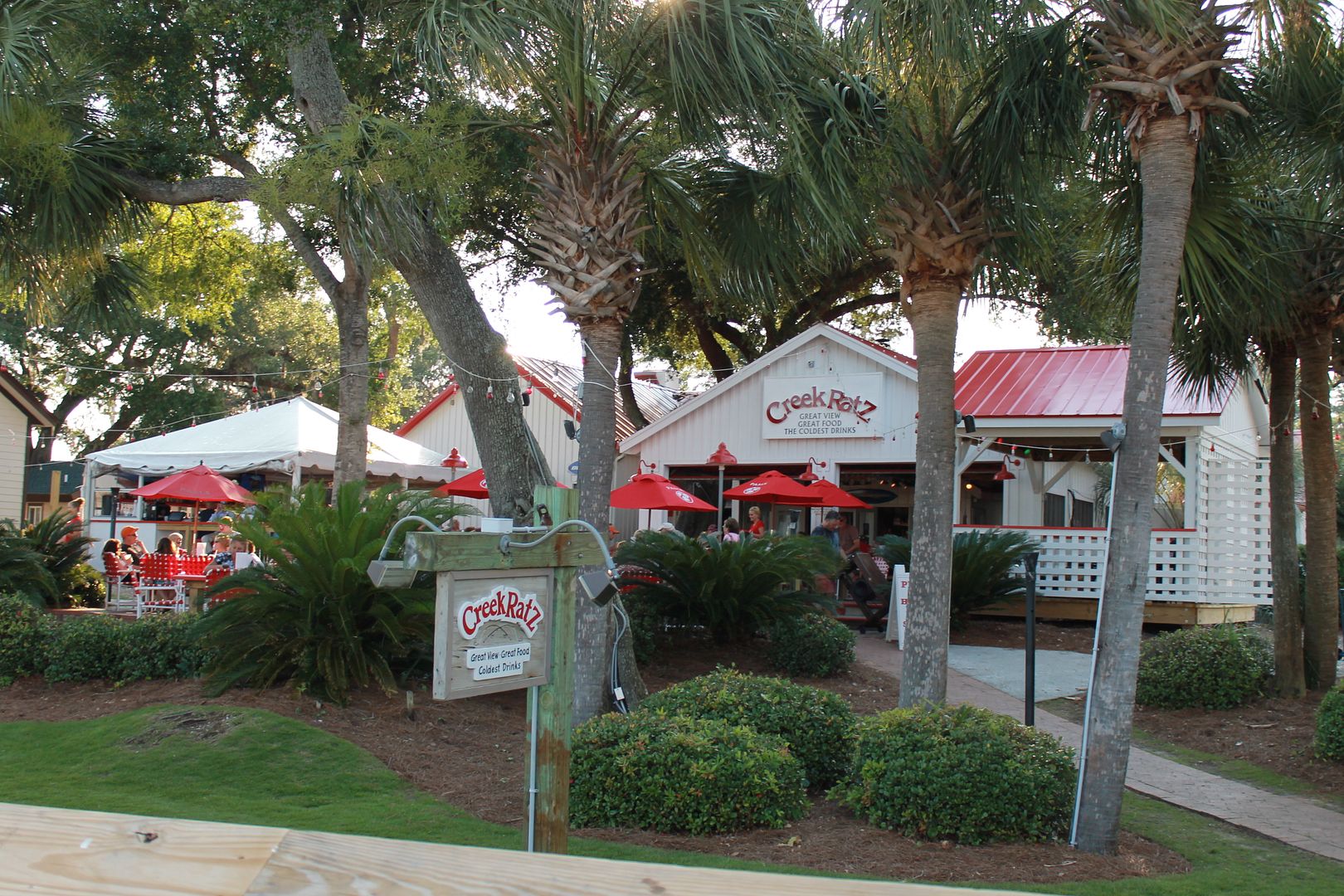 Dinner out in Murrels Inlet – We ate as a family at a place called Creek Ratz. It is on the marsh walk in Murrels Inlet and such a great spot for family dining. They have a ton of outdoor seating, trees and there's usually entertainment. The night we went, there was a band playing and the kids could get free face painting. Plus, the food is fresh and well-priced. Then, after you eat, you can walk all along the marsh walk and enjoy the scenery, look for sting rays or fish in the water, head over by Drunkin Jacks and pick up the baskets and see if you caught a crab and listen to some live music at various spots. It's a family favorite!
The Carolina Opry – My husband and I went on a date night to see the show at the Carolina Opry Theater. It was a classic show of a mix of music from different decades. It wasn't the type of show where you get on your feet and dance but it was a fun show and family friendly. We heard country classics, modern pop songs and 50's hits. The crowd was generally a bit older but I could tell that the show producers were trying to make it fun for everyone.
Le Grande Cirque Adrenaline at The Palace Theatre – this was our favorite show! We went on a weekday evening and it was not too crowded. But, the show was late and our children were tired. I would recommend this show for kids of all ages but maybe try a matinee. For the matinee times, the prices are less expensive too. This show is running through Sept. 28th this year but chances are they will have a show just like it at the Palace Theatre no matter what.
Stephanie