A Jaunt through Jeffersontown
Recently, my family and I spent a lot of time exploring free activities in our little town we call
home: Jeffersontown. I have been so impressed recently with what Jeffersontown is doing to create
family friendly events in outdoor venues. Jeffersontown is famous mostly for the Gaslight Festival
it hosts every fall, but I think it will start becoming more known for other events as the years go on.
The current Mayor, Council, and Chamber members are doing a very fine job of giving back to the
community they serve, and I have really appreciated it lately.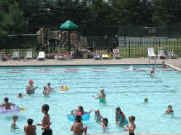 Starting on a Friday afternoon, my daughter enjoyed her favorite summer pastime: swimming! She
and her grandmother walk up to the Plainview pool for a weekly swim date together. The city of
Jeffersontown's Plainview Swim and Tennis Center is located within the Plainview subdivision. There
are four pools, including an adult only pool, a general/lap swim pool, a diving pool, and a baby pool.
Lifeguards are abundant and require hourly breaks to give themselves rest and the kids a chance to chill.
There is a snack bar with plenty of reasonably priced food choices. The restrooms are always kept as
clean as possible. The pool has membership dues for access all summer long, but if you just want to
check the pool out for a day, you can go for $6-8 per person. There are tennis courts on the grounds
as well where you can play a leisurely game or partake in lessons for both kids and adults. It is a great
facility.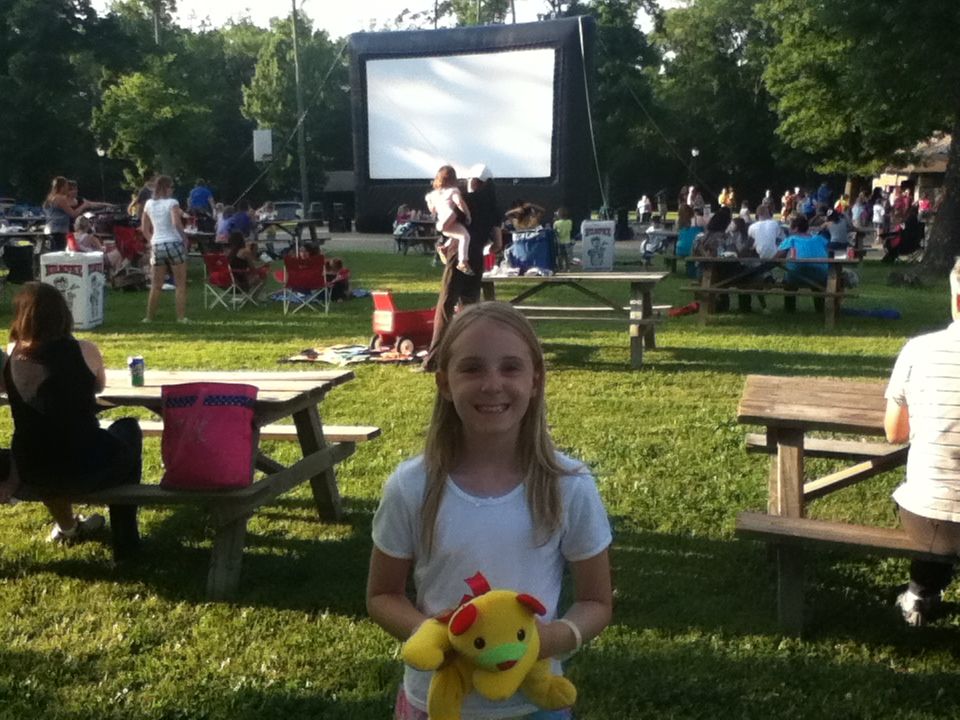 After basking in the sun, that Friday evening my daughter and I (hubby was recovering from a recent
little illness and stayed home with our baby) ventured over to Jeffersontown Veterans MemorialPark for the first summer event that I can remember: Jeffersontown Summerfest. It was a night of
free: food, music, movie, fireworks, parking, and fellowship with friends! We arrived right as it was
beginning, about 7pm, and walked around for a bit first. There was a DJ set up (get name) and they
were playing a game of Limbo with the kids. They were having a blast! He was taking requests and the
music was really good, kids and parents were dancing themselves silly. Families were spread throughout
the park in chairs and sprawled across blankets, enjoying the evening. Under one of the pavilions, the
councilmen/women were handing out free hotdogs and bags of chips, and they had free soft drinks and
water for the attendees as well. When dusk arrived, they started the movie, Dolphin Tail, and also had
fresh popped popcorn to hand out too! As soon as the movie ended, the first firework set off into the
sky. It reminded me of my childhood memories of watching old fashioned fireworks where I grew up in
New Jersey. No they were nothing like Thunder!: they were simple and so perfect for ending this fun-
filled evening! The fireworks started pretty late, right around 11-11:15pm and that is late for young
ones. But I understood that was what the schedule had told everyone so families should have expected
that.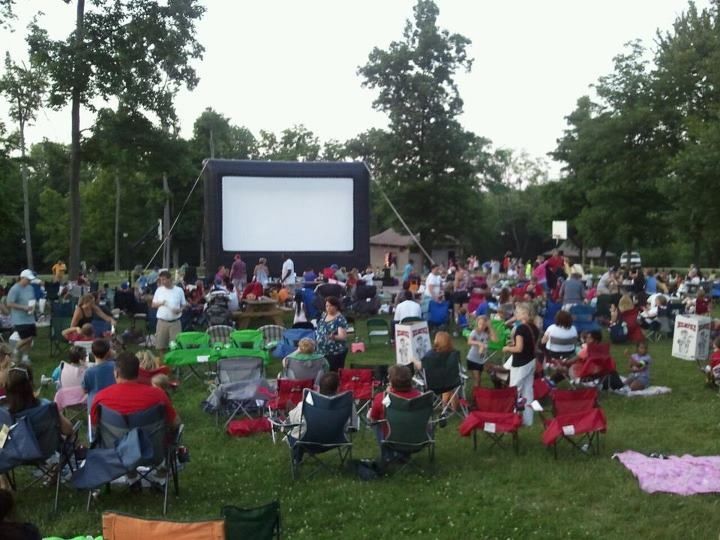 On Saturday, we took a trip up to the Jeffersontown Farmers Market which has become a bit of a
tradition for the start to our Saturdays the past few weekends. This week featured free outdoor music,
coffee by Blake's, barbeque by Mister Thompsons, sandwiches by San Diego Sandwich Shop food truck,
among all the regular vendors who sell everything from their local fresh veggies to eggs, to meats
to flowers, and more. We bought a bottle of wine ($13) from McIntyre's Winery (out of Bardstown)
and a Father's Day brownie ($3) from Copper Cupcake (Norton Commons) Each vendor always has
tastings, and we got to sample the blueberry wine and a bit of banana nut bread from Copper Cupcake.
If you live in Jeffersontown (or even not) and haven't been up to the market, go! There are lots more
Saturdays (8-1230 pm) left on their schedule and they have some special days planned. The market also
runs on Tuesdays 3-6:30 pm.
Later that afternoon, because we live close, we walked up to Chubby Ray's Pizza Co where they were
hosting the Fleur de Lis Art Fair in their parking lot. There were about 30-40 local vendors there selling
their handcrafts. It was a small outdoor art fair but it was really nice. I kind of prefer smaller things
sometimes, especially with hubby and baby with us! They don't tolerate crowds or long excursions as
well! We "booth" shopped a little bit and then came across a nice jewelry maker where my daughter
got a little charm bracelet for a good price. The rep, Marsha Hernandez, of U Design Jewelry told me
she was available to do birthday parties where girls get to make their own piece of beaded jewelry.
Ray Perkins, owner, was also outside selling festival t-shirts for $5, a really good deal. Chubby Ray's
itself is a great pizza place with more than just pizza to offer. They have a great covered deck for seating
outside and during football and basketball season, it's a fun place to cheer on your favorite teams (Go
Cards!)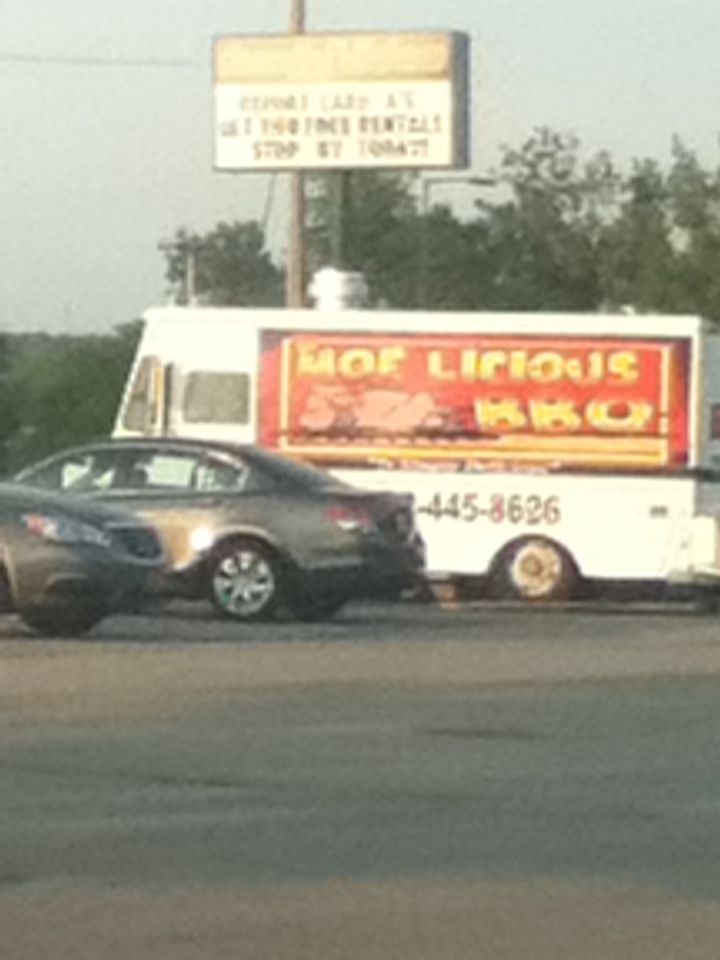 As we were walking home, I was reminded about my daughter's free movie rentals from Family Video:
incentives for report card A's! I saw Moe-licious BBQ food truck set up in the parking lot where they
usually are every weekend. They serve mostly pork, ribs, chicken, and brats ranging from $3-$11.
You call also follow all of these above-mentions on Facebook, so go check them out and like them to
keep up with where else they set up shop throughout our great city!
I have really been impressed and proud of the recent things that the City of Jeffersontown has been
doing lately for all its citizens, especially families. Recently we received word that the city is planning
to renovate its downtown buildings, called Jeffersontown Streetscape Project. I hope that a few more
cafés and retail shops come to the center of town to make it more appealing for an evening stroll to
shop or dine. Things are really improving, and the famous Gaslight Festival will always be the spotlight.
But I think we'll see more things coming down the pike that will be just as intriguing and can share that
limelight!
By guest contributor: Erin