Review of Habana Blues Tapas Restaurant- Parent's Night Out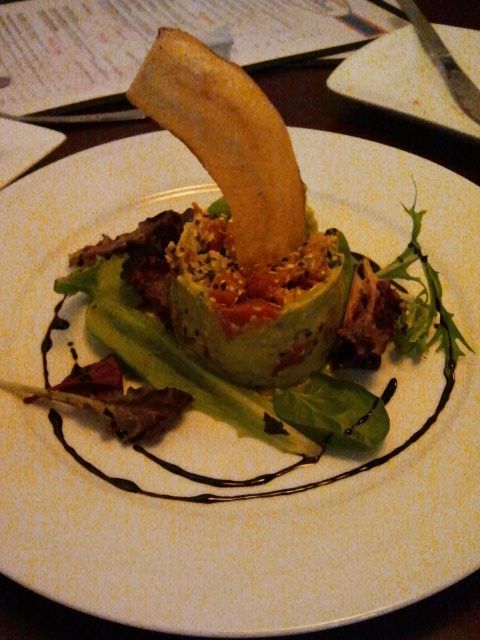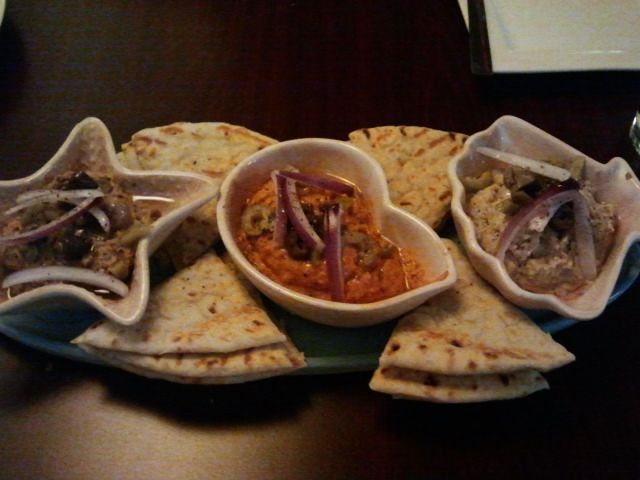 Tapas is a concept that is well known abroad and catching on in the United States. The idea is that you go from one tapas place to another with your friends and sample appetizer-sized specialties. This is a great thing to do on date night, because you can sit and sample tapas for the evening or you can stop in for a quick snack before a movie. I recently dined at Habana Blues Tapas Restaurant, located at 2813 North Hurstbourne Parkway, Suite 101, near the intersection of Westport Road. The atmosphere is intimate and inviting and the food is divine.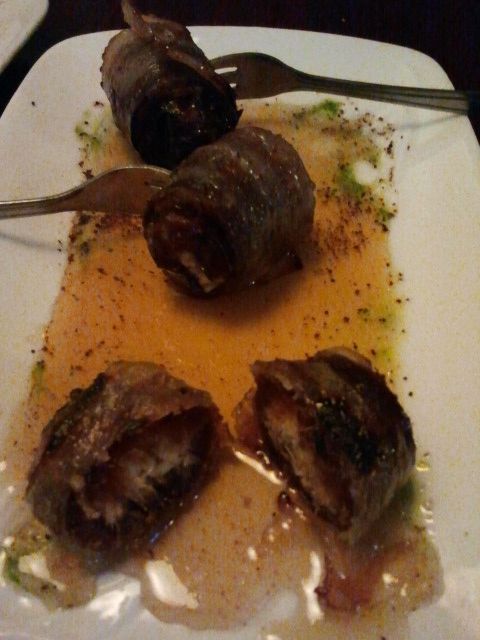 Executive chef Rafael Hernandez has created some amazing appetizers, and we're not talking about the same tired loaded potato skins you're used to. We ordered four tapas to share- Datiles Rellenos, Trio de Hummus, Tuna Tartare, and the Boniato Frito. The Boniato Frito, or sweet potato fries, are served with smoked honey, which you will find you'll want to drink with a straw. The Trio de Hummus features three kinds of hummus, prepared on site: black bean hummus, roasted red pepper hummus, and traditional garbanzo hummus. The Tuna Tartare is marinated in sesame oil and mixed with crème fresh, sesame seeds, and avocado. Perhaps my faovrite dish from this assortment was the Datiles Rellenos. I'm a fan of anything with smoked honey, so when I'm served goat cheese and chorizo stuffed dates wrapped in bacon and drizzled with smoked honey, I'm in heaven. Top it off with one of the best Mojiots I've had in a long time, and it's easy to see why this is one of my favorite places in town to go on date night.
Habana Blues has drink specials throughout the week. They also take reservations, which is becoming rare in the restaurant industry. I highly recommend trying out the tapas experience if you've never done it before. It can be a fun stop on the way to the movies or a great way to catch up with your adult friends between episodes of Sesame Street.
By guest contributor: Maggie