Review of Iroquois Park
I make an effort to explore parks all over Kentuckiana, there's so much this city has to offer. We recently went to Iroquois Park and spent an entire day there. We parked by the playground off of New Cut Road after a quick drive through the entire huge park to get a feel for it.
We brought our lunch and picnicked under a shady tree right near the playground and sprayground area. I don't know how much the park maintenance folks can do about it, but there were a ton of bees and wasps. We moved once to try to avoid them and then gave up halfway through our lunch. There were so many. I figured we could snack on our lunch throughout the day.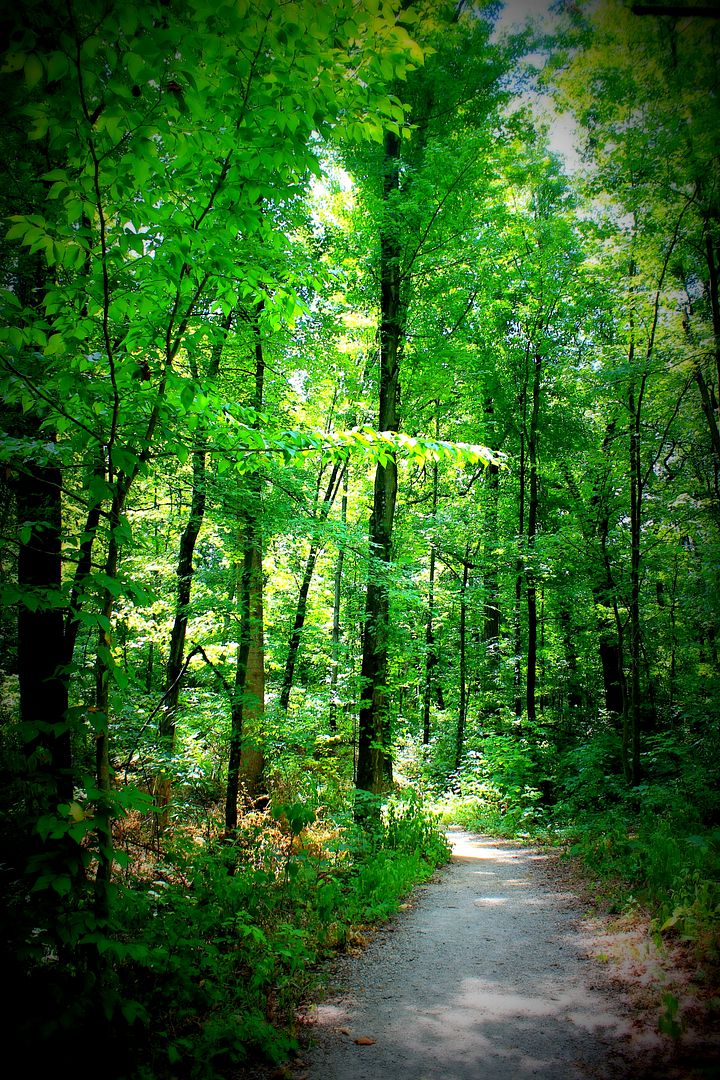 We decided to work up a sweat before going to the sprayground. We went just a bit past the Ampitheater and found access to some trails on the other side of the road. Even during the summer, these trails are cool from the constant shade. The trails were pretty easy to navigate for my kids and myself. Beware of the occassional horse droppings left from the resident horses that riders take on the trails. We walked with our binoculars, checking out the surroundings for about an hour and made our way back to the playground. We didn't circle around, we walked and then turned around as I didn't quite know where the trails end or how long they were.
We changed in the bathrooms by the playground, which were clean. We found a spot under the playground coverings to place our things so I could be in the shade to watch the kids. Again, there were a lot of bees. The kids ran off to play and splash and it wasn't minutes before my daughter got stung in the hand. She was shocked more than anything but we got her on the mend and she was back to play. But, the entire time we were there, people were swatting away these little pests. I suppose the park staff need to look for where they are nesting!
The set up was perfect for family – two playground areas so close to the sprayground with banches in the shade and bathrooms right there. And, this sprayground, although not very large, was different with it's river design. The kids giggles plenty as they danced around in the water and then played on the playground.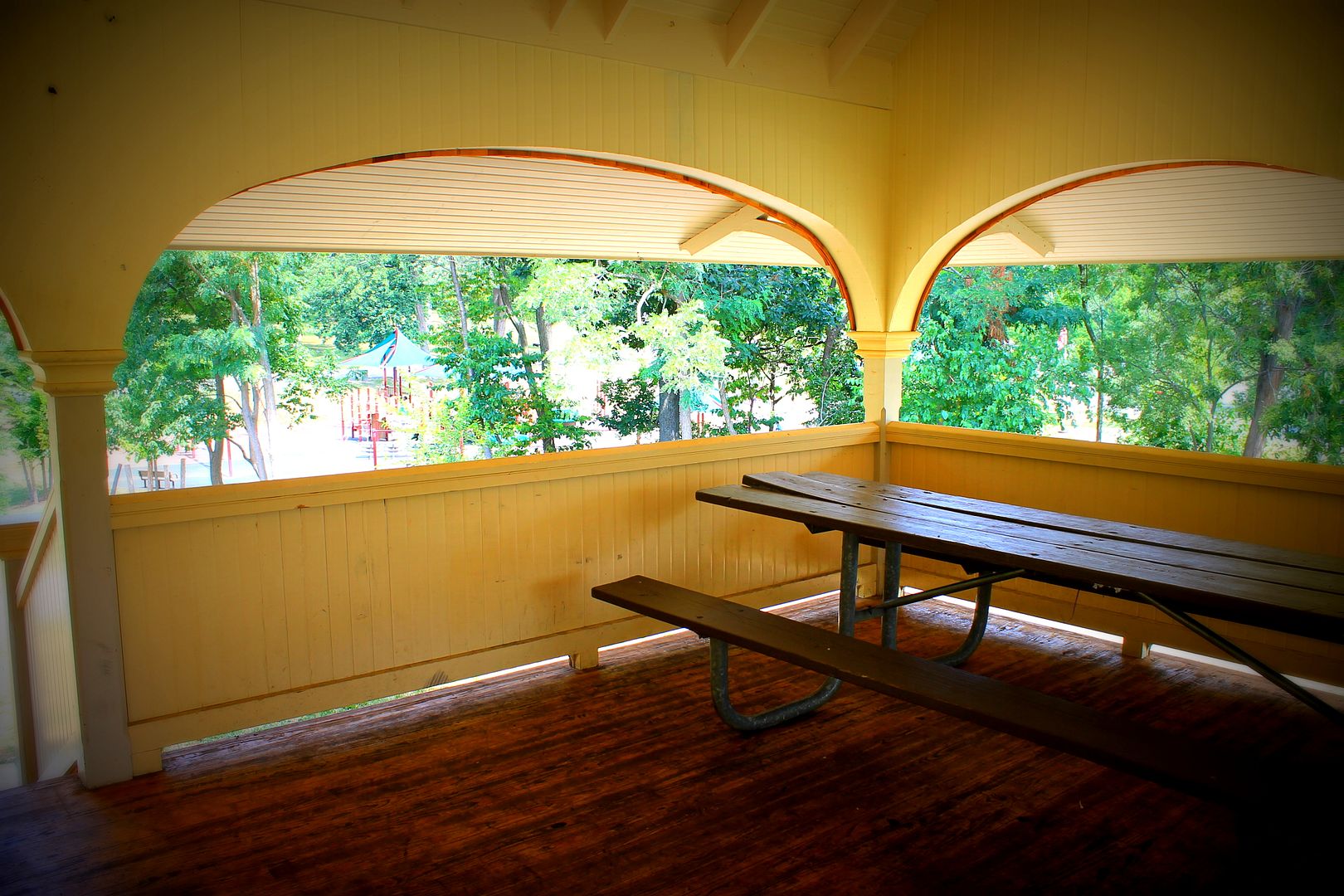 After a few hours of hiking, playing,splashing and snacking, I changed my children back into their clothes and we drove through the park again. I found the road that leads up to the scenic overlook that I will definitely head to during fall. On Wednesdays, Saturdays and Sundays between 10am and 8pm April through October, you can drive up and get a one of a kind view of Louisville. While driving we also saw there's more to do with lots of people riding and biking, tennis courts and picnic shelters (and more!). Don't forget there's also the Iroquois Ampitheater that offers shows throughout the year. And, when we left, I noticed a Little Caesars across the street if you want the ease of picking up a pizza for picnicking and Sister's Beans Coffee for a beverage or to enjoy the Comfy Cow Ice cream that they serve.