A Sweet n Swirly Birthday Party Discount for you!
Schedule a birthday party by September 30
and receive 20% off when you mention LFF.
We are a local family-owned business. Two Louisville area families came together to create this exciting concept of self-swirl frozen yogurt. We offer many choices of low fat, nonfat, no-sugar added, no dairy and even a premium flavor at all times. Our yogurt is a quality product and can be a better-for-you dessert option. We also offer the best variety around of fun and healthy toppings ranging from nuts and candies to cereal and fresh fruit. Making your own dessert at Sweet n Swirly is a personalized experience every time, and is so much fun for all ages. With our variety of yogurt and toppings there is something for everyone.
We are in the business of creating a special moment with a tasty treat at a fair price. Promotions run most days of the week to make this easier for you to come in more often with your little ones.
Keep tabs on our specials by liking our Facebook page or following us on Twitter!
• Monday and Tuesday – Happy Hour Buy One Get One Free from 3-6 PM
• Tuesday – Double rewards night.
• No Weigh Wednesday – Fill your cup for $4.00
• Fill'r Up Friday – All you can fit in your cup for $4.00
• Free Topping Sundays – Weigh and pay for the frozen yogurt and then top it with all your favorite candies, fruit, nuts and cereal.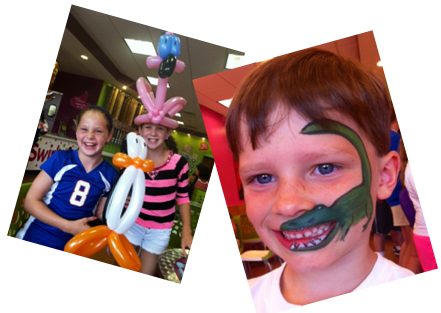 Have a special birthday coming up? Let us help. You can bring the party to Sweet n Swirly. Call the store and ask to speak with the manager and we will partner on the planning. You can bring in balloon twisters and face painters too!
We even cater. Let us know how we can help with your next event. Call Sweet n Swirly or email catering@sweetnswirly.com
In Clarksville on Veterans Parkway 725.8795
In Louisville on Breckenridge Lane 897.1950 and Blankenbaker Parkway 690.7733
This is a sponsored post advertisement