Day Trip to Madison, Indiana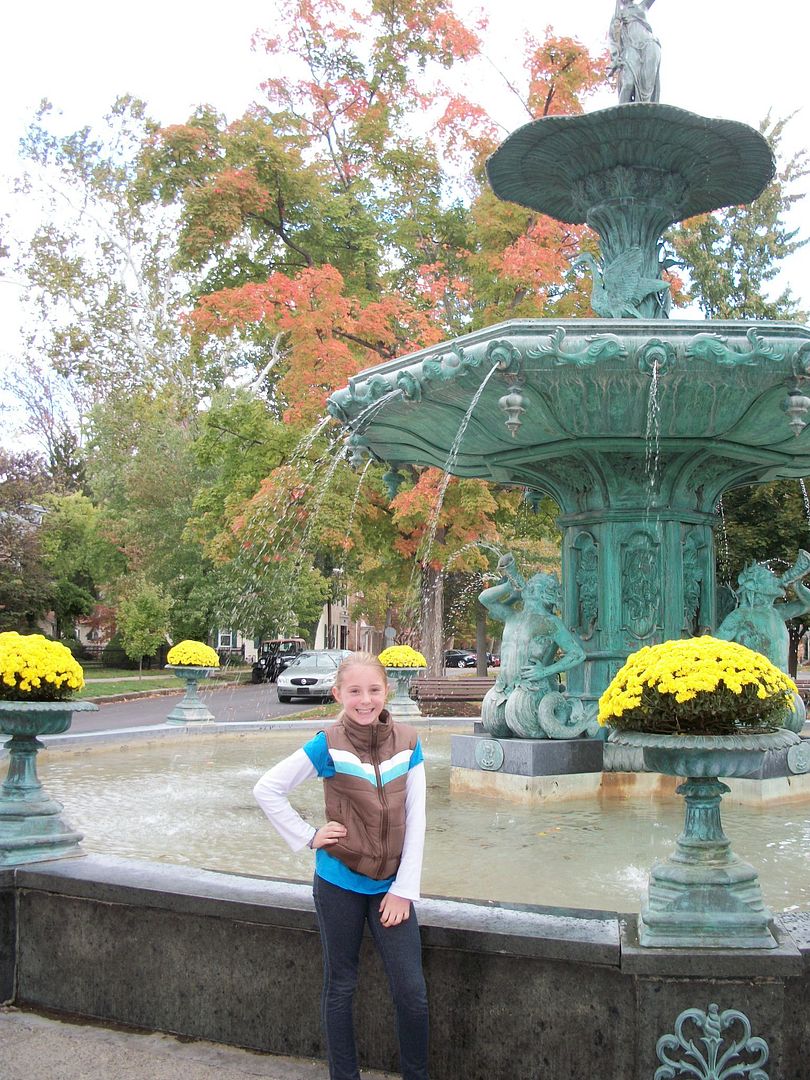 A couple of weekends ago my family and I decided to take a drive to historic Madison, Indiana. My husband and I have been there a couple of times, but we had not taken our kids with us before. It was a spur of the moment decision a few days before. We did not have a plan in mind; we were not going to hit any big festival or any organized children's activities. Most of the time we spend the day doing just that. But on this lazy Sunday afternoon, we just wanted to enjoy the cool, beautiful fall weather and know that Madison is a great little town to do just so.
Madison is about 55 miles from Louisville. We follow US HWY 42 East through Prospect, Goshen, and into Henry and Trimble counties. The roads are sprawling with horse farms, fence lines and pastures, and landscapes strewn with breathtaking fall foliage. This is the time of year to take this drive! You will pass through the small town of Bedford, KY. This is another place we hope to check out soon; as we were driving we passed Bray Orchard and Roadside Market and totally wanted to stop! Look for a split in the road at a Marathon gas station. Turn left onto US HWY 421 North. Follow that to Milton, KY, where the road leads to the 421 North Bridge over the Ohio River to Madison, IN.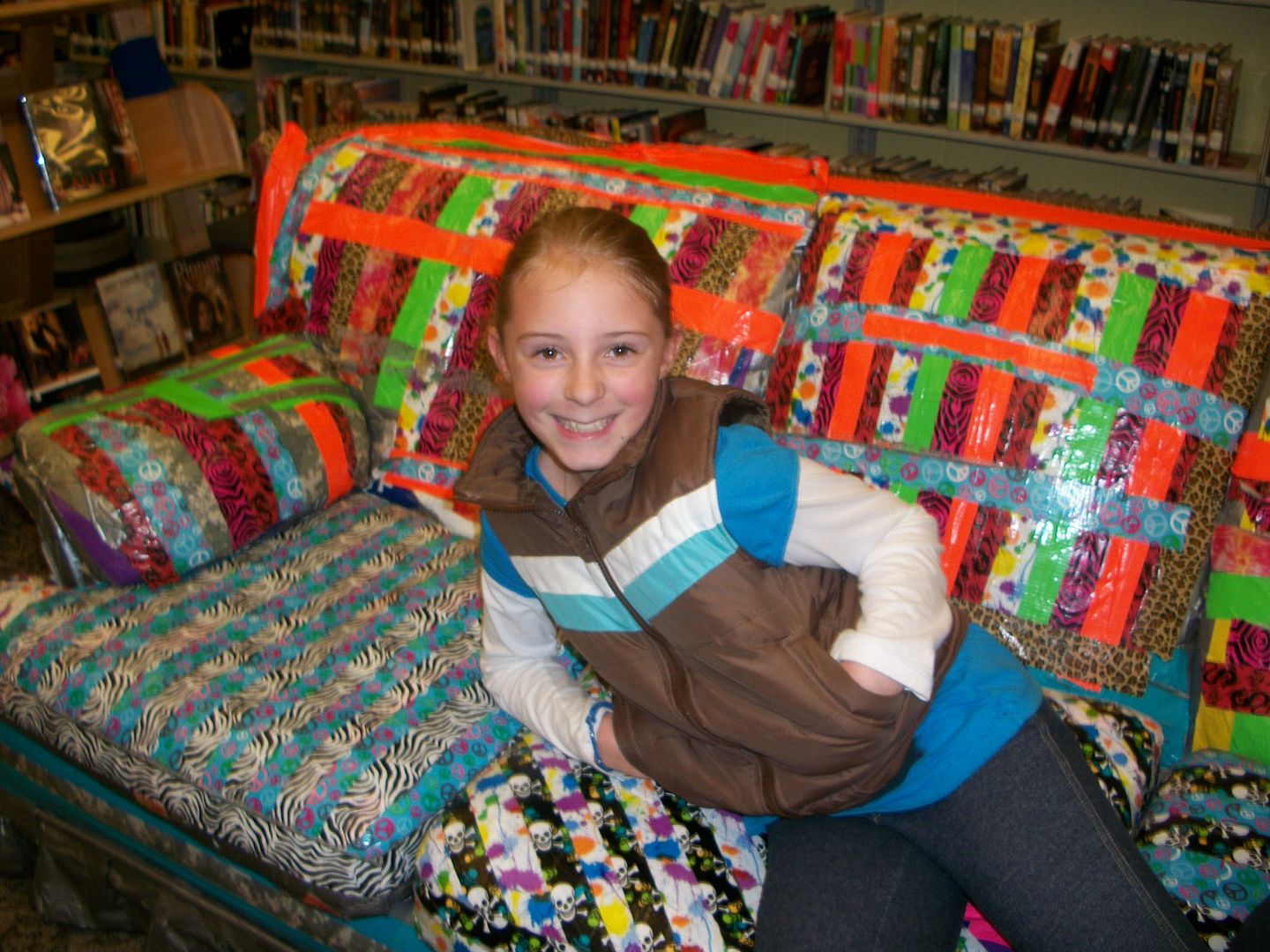 When we arrived we found a free public parking lot off of the main street that leads you into the downtown area. There is plenty of public parking in lots and on the curb. We started out by walking down Main Street and heading toward the Madison branch local library. I love to stop in small town libraries, being a children's librarian on an extended sabbatical! We scoped it out and enjoyed the children's area downstairs for a good 45 minutes. The day we went it was chilly and being indoors helped warm us up a little. We read some books, did a drop-in simple activity that was available on a table, and then headed back out for our walk.
Since we were there on a Sunday, many of the cafes, restaurants, and shops close earlier; actually a few are not open on Sundays. I knew about this from past experience and I had looked up the information online before leaving home. So we knew if we wanted to grab a bite to eat we needed to do that next. We window shopped a lot of little places and found The Downtowner, a busy little café full of flavor and good prices. Their soups, sandwiches, salads, and desserts are made fresh daily and it is Madison's most recommended eatery. They have a kid's menu where each item is $5 and includes a drink. Our daughter ordered the ½ cup of soup and garlic bread, which also came with chips. My husband and I both ordered sandwiches, a turkey melt with bacon and a BLT wrap, that came with chips and a pickle for $7 each.
After filling up on a yummy lunch, we headed back out and made our way down to the river. Madison has a nice area for walking right along the river and we enjoyed watching some boats and a barge go by on the scenic overlook. The cobblestone streets and tree lined sidewalks make this part of the walk very scenic. Over near this area is the Lanier Mansion which is a national historic landmark. There are many museums and historic places to see in Madison. And every summer, the city hosts the Madison Regatta and many spectators line the banks for the boat race.
We needed a little pick-me-up, so we headed back to Main Street and stopped at Madison Coffee & Tea where we got a frothy latte. Just the thing to balance the tiny chill in the air! Our drink came to just over $4. My husband and daughter have more of a sweet tooth and need chocolate to satisfy it, so we ventured over to a little candy place called Cocoa Safari Chocolates. They picked out some assorted chocolates including chocolate covered Oreos, turtles, and a chocolate covered marshmallow.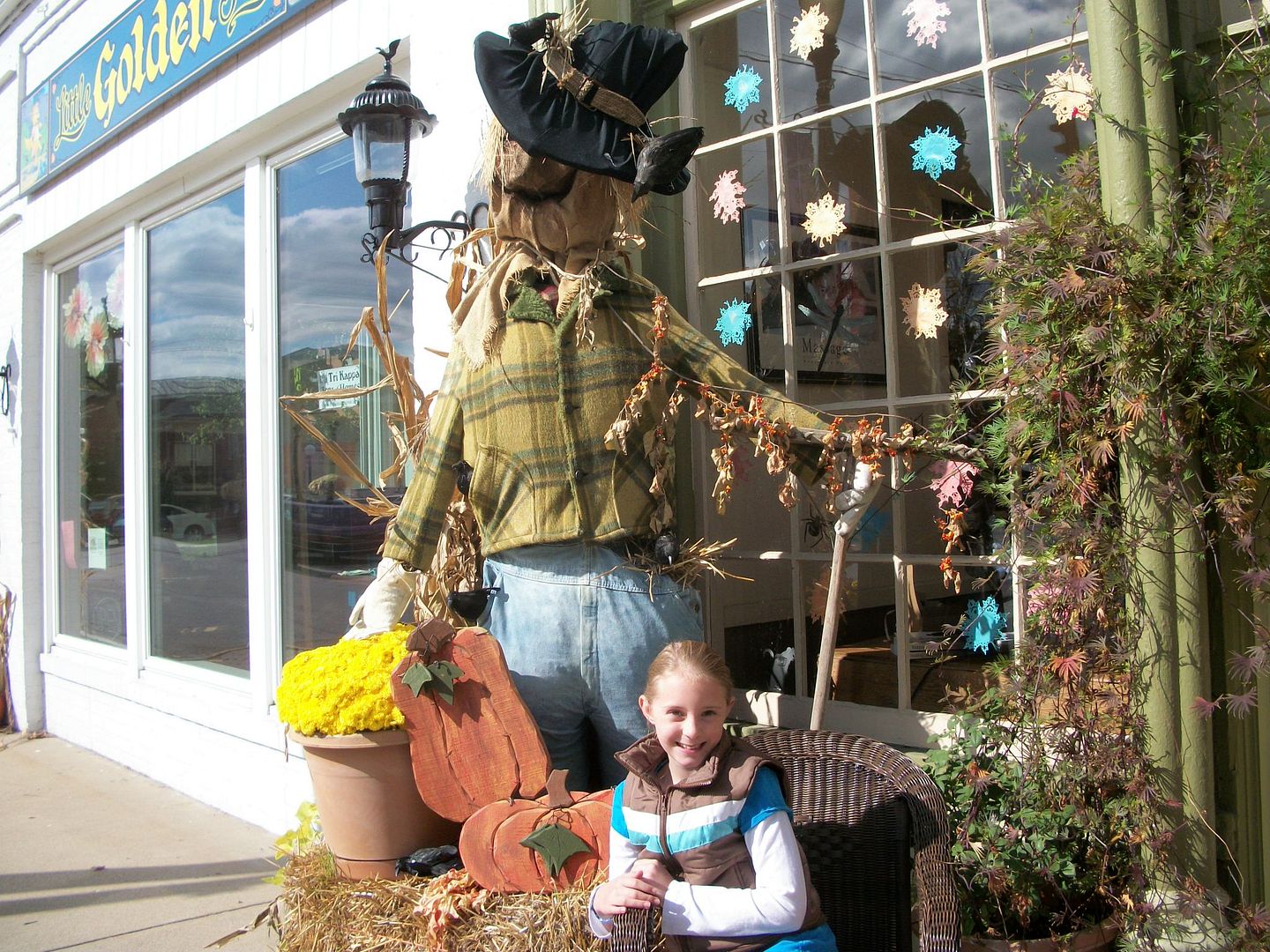 We continued down Main Street, stopping to look at store window displays and admiring all the fall decorations. My little boy must have seen 50 pumpkins that day and had to point at each one and tell us they were there! There was a cute little place called Princess Perry's Cupcakes that we did not stop at but noted it for next time. If you want to do more of the shopping experience, you'll probably want to go on a Saturday or during the week because by about 4pm there were very little stores still left open. That really was fine for our family because we mainly went this day for the walk, scenery, and lunch. We did stop in Village Lights Bookstore, a cute book shop that reminds me of what small towns are all about. My husband found a book he wanted for under $5 and my daughter enjoyed looking at the dollhouses that were set up around the store. It was pushing 5pm by this point, so we decided to head back to our car and make the lovely drive home.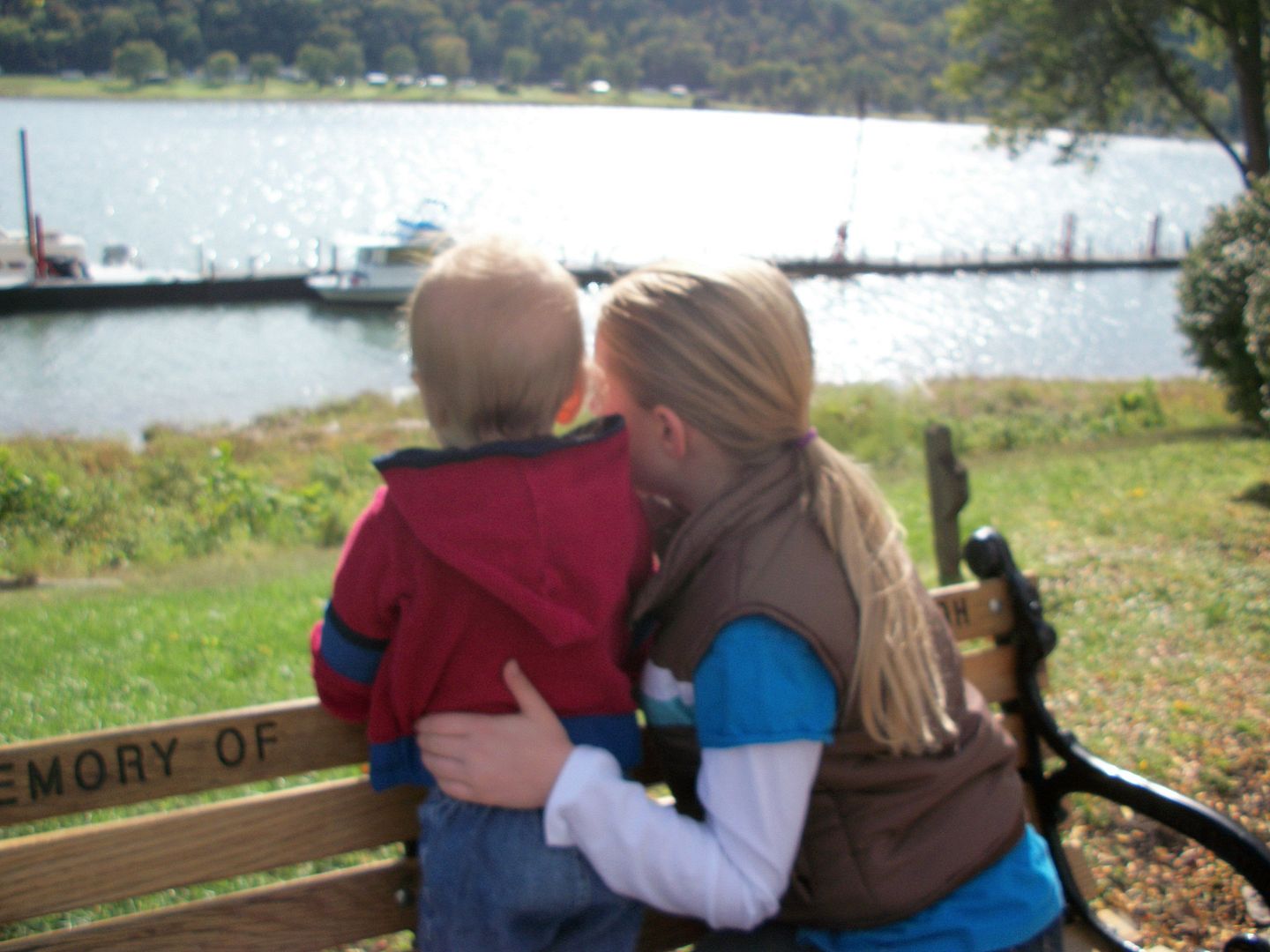 Next time we hit up Madison, we talked about making it a longer day trip to visit Clifty Falls State Park and eat at the Key West Shrimp House that we passed right off the bridge on our way into town. I actually read the review of the state park here and that's how I found it and stored it away for another day. Madison always seems to be hosting activities and festivals including a couple more for Halloween if you are interested. If you go during the holiday season, you can enjoy a Downtown Open House, the Madison Candlelight Tour of Homes and a Christmas Parade to name a few.
Pack up your car with a wagon for loading some great finds in those small quaint shops, a picnic lunch to be enjoyed near the river banks, and your camera. Enjoy the brilliant burnt orange and cranberry colors before the next big rain blows the leaves off the trees!

By guest contributor: Erin