Review of Gallrein Farms – Shelbyville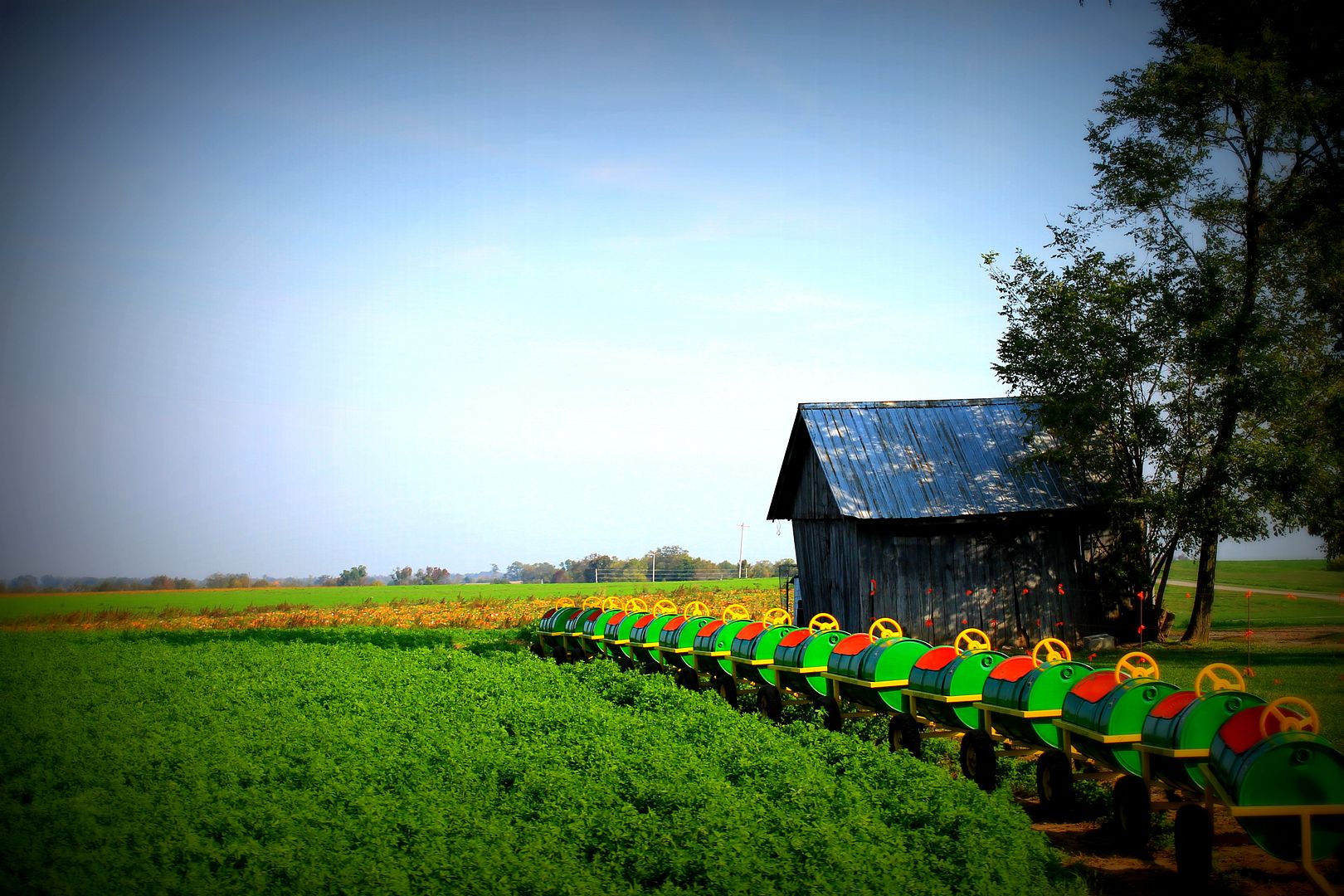 Trying to find family fun that my preschooler and teenager can both enjoy is not always easy, so my family was especially happy to find just that and more when we visited Gallerin Farms in Shelbyville for their pumpkin patch and fall festivities.
The drive was easy on I64 and the farm was just far enough off of the exit to feel as if we were taking a drive out to the country. Parking was well directed and free, always a bonus. As we took the very short walk from our car to the farm, we enjoyed listening to music and announcements made by a DJ letting us know when the next hay ride was heading out to the patch and all of the other fun activities offered. We chose to save the patch for last so we would not have to lug our pumpkins all around- and also because my almost 5 year old son was drawn immediately to the free giant hay pyramid and hay run. Then, he played on some big round hay stacks and a giant decorated run through tunnel nearby, also at no charge.
When we finally convinced him to see more, he was glad he did. We all enjoyed watching as he rode on a pony around a ring led by a farm worker, a good amount of time for the 2 or 3 dollar ticket price. The John Deere barrel train was a big hit and lasted quite a while for its equally affordable ticket price at 3 dollars per child (my husband rode for free with him). After that, we walked over to the free petting farm area. You can buy feed in quarter machines right in the petting farm or cones filled with it at the store. The signs were great, telling about each animal and we noticed similar signs at several of the fields too describing various crops and uses. We were about to go grab a snack before checking out something more geared towards older kids when they announced that it was free to try their new attraction, inflatable horses in various sizes that you bounce on like those giant balls and can even race against your friends and family, during the next 30 minutes. This normally cost a reasonable ticket price per so many minutes and we were not sure if it would be fun for all of us, so were happy to get a taste of it for free. It turned out to be really fun and funny (falling off an inflatable horse!) for everyone in our little group and we would definitely pay to enjoy this horse romp again another time.
We then stopped for a quick and fairly priced snack and drink. We wanted to try the 4 acre corn maze next so wanted to be sure we were not lost AND hungry. They offer grilled items like hamburgers, brats, and corn as well as yummy fresh popcorn and cookies along with drinks. You can also buy a good variety of candy and drinks, including delicious apple cider, inside the store. Feeling full and prepared, we walked out to the corn maze. You turn in your tickets (2 dollars per person) and enter through a barn with some cool Halloween decorations and that and the maze were great fun for my teenage daughter and her friend, as well as my son and us parents. We took several wrong turns and loved a chance to talk about how to choose a path, which ones we already tried, and how to keep an eye towards where we knew the exit was to help us find our way out of there.
From there we walked back to the store front and hopped on the free tractor pulled hay ride out to the pumpkin patch and were happy that one of the two very friendly resident dogs joined us too. The ride passed through a good amount of the farm and pretty scenery, including a small pond and several fields in various stages of growth, and we chose from a good variety of sizes, types, and even colors of pumpkins and gourds before catching the next hay ride back to the store to pay for them. Check out was fast, even with a lot of people coming in at once, and at only .35 or so per pound, also a great deal. You can also choose to pay to ride a horse drawn hay ride out to the patch, but we figured we'd save that for another time. Next, my daughter wanted to try a funnel cake, especially since it is billed as the "best in the state." It was clean tasting and not greasy like a lot of them are. She gives it two thumbs up for sure and says it was well worth the typical 4 dollar price. We realized then that we forgot to try the mini-pumpkin sling shot challenge, so walked over and parked out pumpkins so we could. You get 3 mini-pumpkins for 1 ticket or dollar and can choose to launch them at either a UK or UofL scarecrow. This was the teenagers' favorite activity, but my son loved it too. In fact, the teens and my preschooler enjoyed everything we did.


We loved everything about this place and look forward to going back to enjoy it all again. It was wonderful family fun for all ages and an easy drive from 64 or using Hwy 53 from I71or La Grange if you really want a scenic country drive. The only improvement I would make is for it to be clear whether you need tickets or cash for the various fun activities and where to buy tickets. The number of tickets was clearly posted and most of the workers accepted cash so we did not have to go back to the pony ride tent or store to buy them, so it really was not a problem, but I can imagine it might be as crowds increase. There were a good amount of people there, but with things spread out nicely, it never felt crowded or like we had to wait long, if at all, for anything. They also sell a variety of produce, gorgeous flowers, and have a beautiful pavilion and adjoining grounds area available for rentals. Everyone who worked there was courteous and professional and made our visit that much more enjoyable. We took tons of great pictures and the place is loaded with photo ops. Head out there over the next few weekends to pick your pumpkins and enjoy all of the fabulous fall fun they have to offer at this real working farm!
1029 Vigo Rd
Shelbyville, KY 40065
(502) 633-4849
Fall Hours of operation:
Monday – Friday 9 – 6 (Market Only)
Saturday 10-6
Sunday 1 – 5
By guest contributor: Angela
note- this was written from an experience in 2011, prices may have changed.