Review of WW Cousins – kids eat free nights!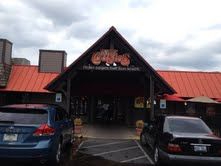 After hearing about W.W. Cousins' kids eat
free nights Monday and Tuesday nights (see the LouFamFun list!), I finally went to check it
out. As soon as I entered, I could smell the delicious buns baking
fresh in the oven. We walked up to the counter and ordered our burgers
and hot dogs, and picked out a table. They have inside seating,
outside seating, and a little sunroom area which is where my kids
chose to eat. There is a big, fake tree in the middle of seating area
as well that kept my kids fascinated for a short time.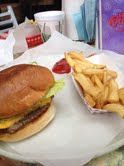 Our food was
cooked fresh in no time and we picked it up at the counter and headed
to the toppings bar. The toppings bar is free and has 40 different
toppings to chose from. My kids enjoyed picking out their own toppings,
and I loved it too. We also filled up our own cups at the soda station
which had free refills and a good selection. After eating our food,
which were some of the best tasting burgers, hot dogs and buns I've
ever eaten, we headed over to the dessert section. W.W. Cousins makes
almost all of their desserts fresh, right there in the bakery. There
are pies, cookies, ice cream and more. We each picked something out
and headed back to the table to finish. As we finished up, one of the
workers came around to clean up our trays, which was very nice. I was
very impressed by the taste, service, cost and selection. We'll
definitely be heading back for another kids eat free night sometime
soon!
By guest contributor: Caryn