New Products to Help Families on the GO!
As a writer for LouFamFun, I had the privilege of getting to check out the ABC Kids Expo in October. Boy was it overwhelming and full of innovative ideas for children ranging in age from babies to teenagers. Here are some products that I learned about that I wanted to share.
I got to see and talk to a rep from Soft Gear and I found their products to be very kid-appropriate, parent-friendly, and non-draining of your pocketbook. I spoke for quite a few minutes with a rep who described all of the products to me, which include a booster seat, placemat, changing mat, and a nap mat. Although at this point in my young toddler's life I won't really use a changing mat or nap mat any longer, I will use a booster seat and I really liked theirs. With all the controversy and recalls surrounding the Bumbo seat, Soft Gear has designed a booster seat that you can feel confident your child will be safe using. All of their products are made with the child in mind, so as they become mobile they can move their booster seat to the area of the house that they want to. It was very durable looking and soft, hence the company name, which I really appreciated. The material gives with the child so it's not a plastic fit but a foam material that is very comfortable. And because it is so lightweight and transportable it's perfect for taking with you when you eat out with your kids. It comes in blue, pink, espresso brown, and mint green. The price range is $34.99-$39.99 and has a suggested age of 3 years and up. I also loved that the products are American made and manufactured in the USA. I will be looking into purchasing one of Soft Gear's My Booster seats in the near future.
I also came across a few other products that I thought were fun. The KiddieCatchAll is a product that I might actually invest in this time around. See, I have two kids whose ages are eight years apart. The first time around I didn't really get into all the gadgets. This time around I think I find them so helpful because having two kids really does make that difference when you need organization to keep sane! And the KiddieCatchAll is a product that can be used as kids grow; tweens and teens can use it in the car to keep track of all of their gadgets, books, school items, sports stuff, etc.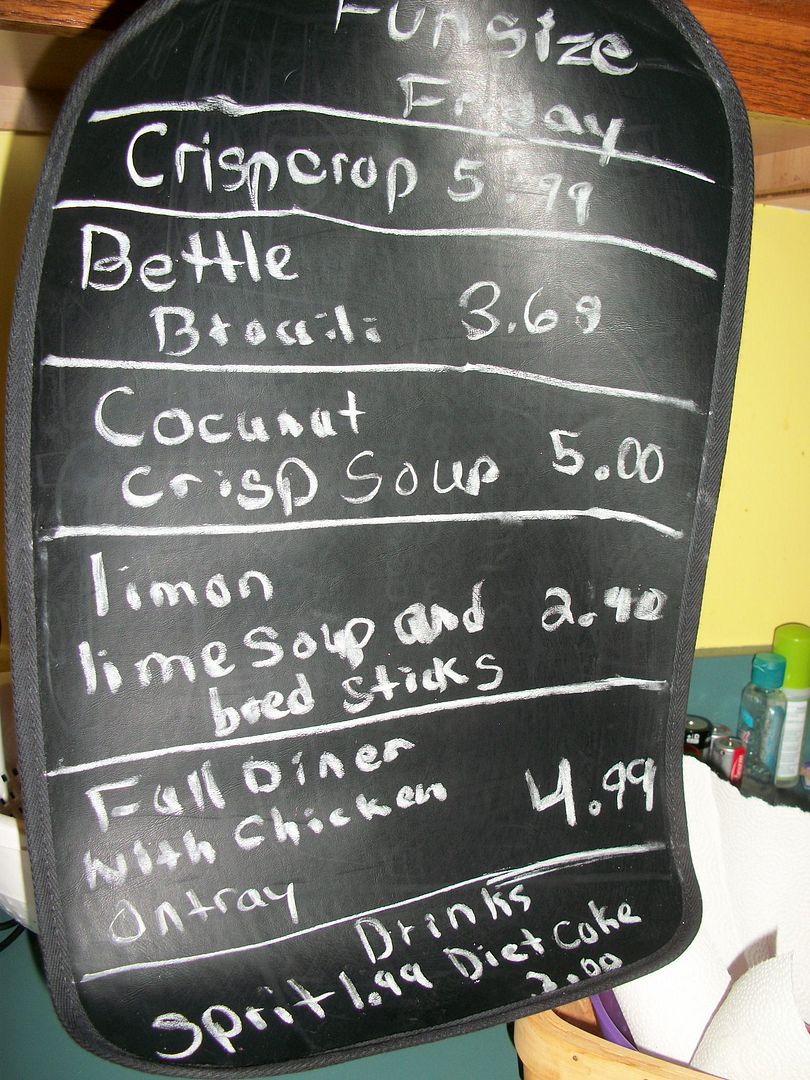 One other product I came across was this child's placemat by Jaq Jaq Bird which has a chalkboard surface on one side of placemat. FUN! While you're finishing up making dinner or if you are headed out to eat, let the kids draw on their placemat. My daughter was inspired the other evening to use it as a menu for her Funsize Friday Restaurant. Love versatile items that spark creativity!
By guest contributor: Erin