Review of Huber's Orchard, Winery and Vineyards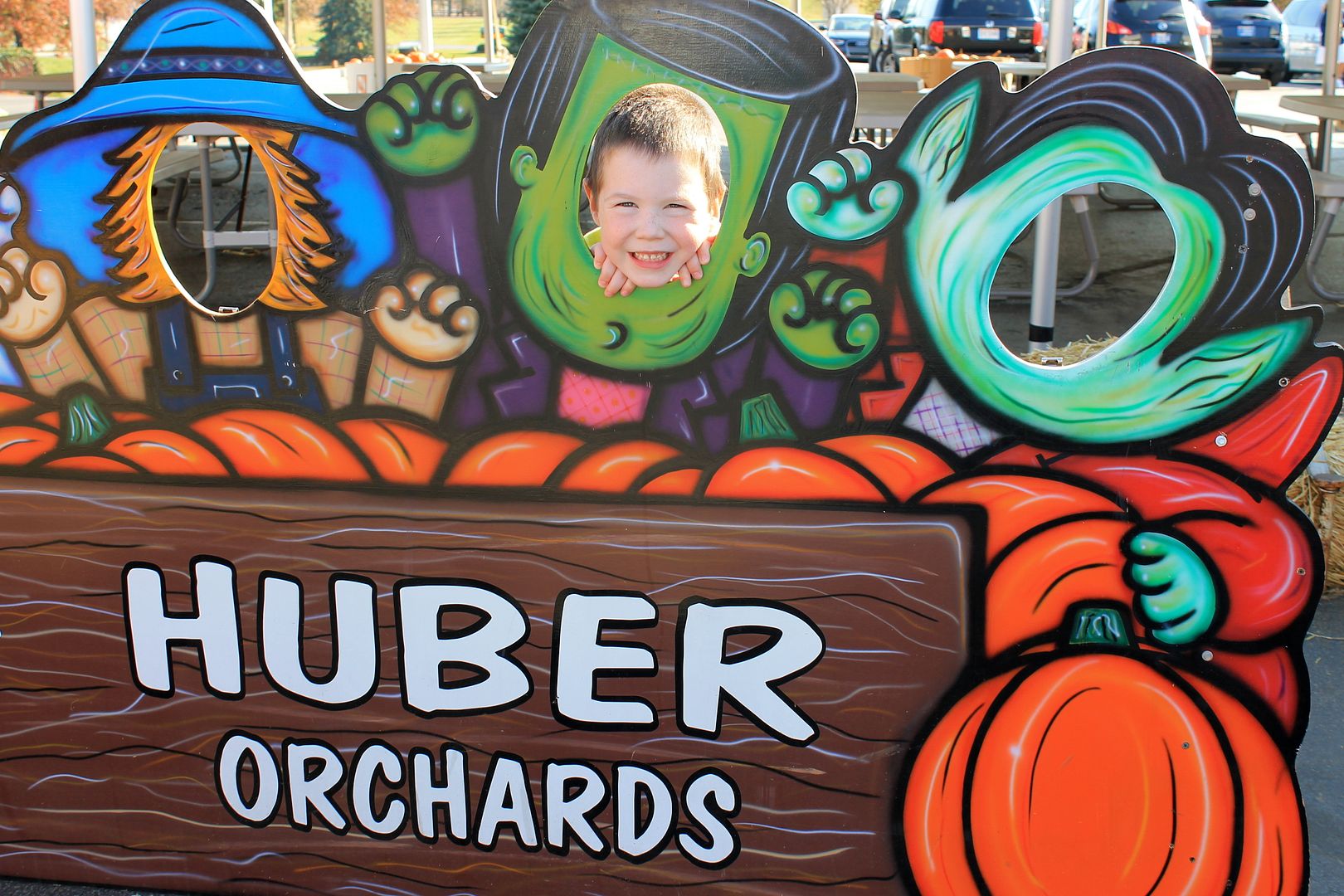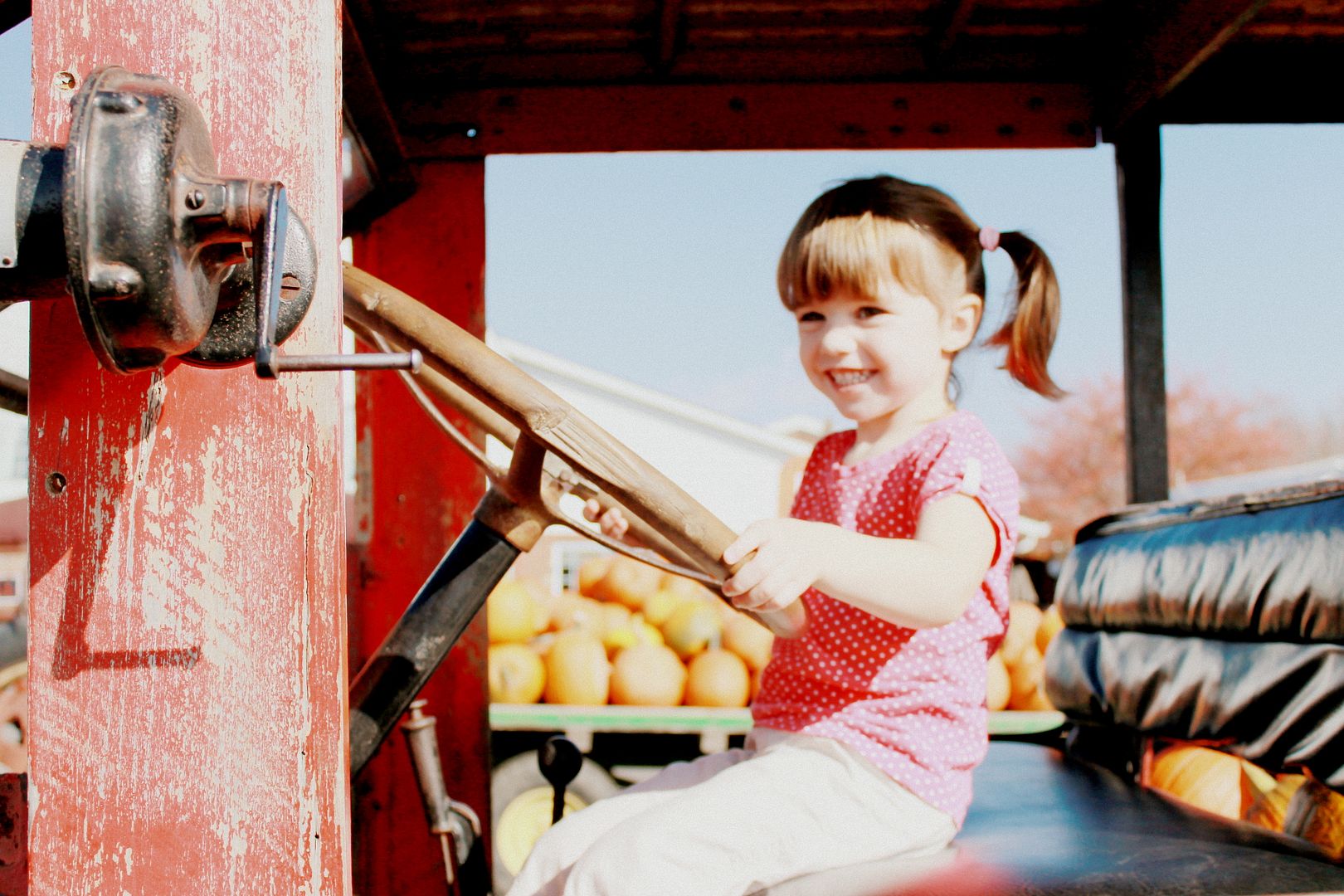 My parents came to visit over fall break and I wanted to take them on a day trip with the kids and saved an outing to Huber's Winery for the day with the best weather. The ride to Huber's was less than an hour from our home and we arrived in the morning before the place really got crowded with field trips and the lunch crowd.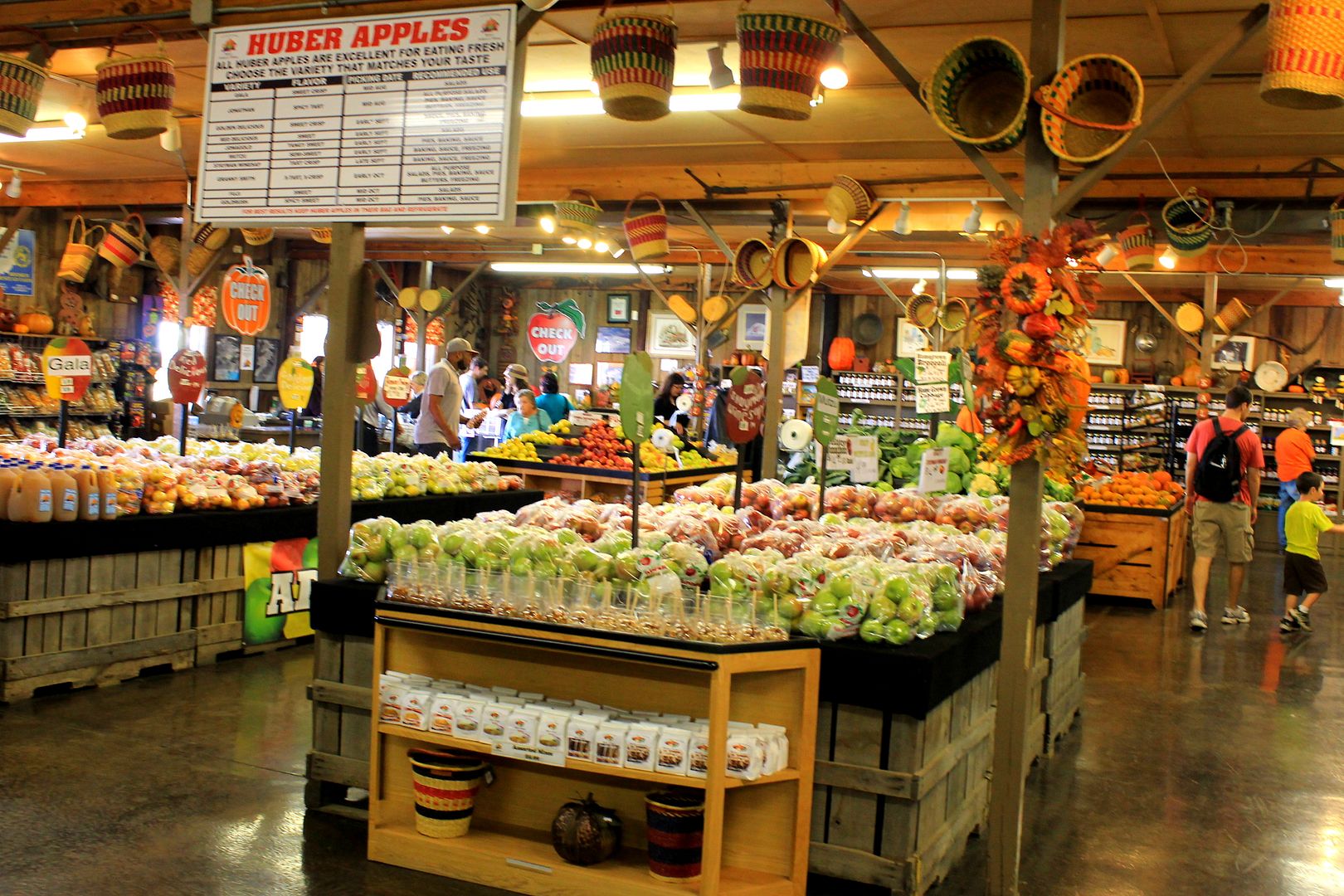 We went during harvest time so the place was decorated with special festival fall displays and extra spots to sit and eat. It appeared that on weekends, the staff gets outside to cook and do more than when we were there on a weekday. First, we let the kids roam around and look at the tractors, pose for pictures and gaze at the talking tree. We arrived hungry which led us to the market where we sampled cider and some baked items. We chose to get a few cookies to share as well as the apple cider slushy. All of these items are reasonably priced considering this is an attraction of sorts and they probably could charge more. They have so many baked items like pies, cinnamon rolls, fudge and more. You can also get farm produce and cider among other things. It's a really nice farm market. We sat in the picnic area by the wine shop to enjoy our snacks. They do not allow you to eat food that you bring from outside of Huber's in most of the areas, respect the signs to sit in the appropriate spots if you bring a picnic.



After the snack, we browsed the wine shop and walked down to the pond to feed the ducks. Bring quarters! Then, we saw buses coming in to go to the kids area so we decided we should get there before it got too crowded. My parents headed back to the wine shop to get a bottle of wine with a cheese and fruit tray and enjoy the wonderful weather and scenery. My husband and I took the kids to the Family Farm Park. It was $6 per person, you pay up front and just about everything inside is included in the cost.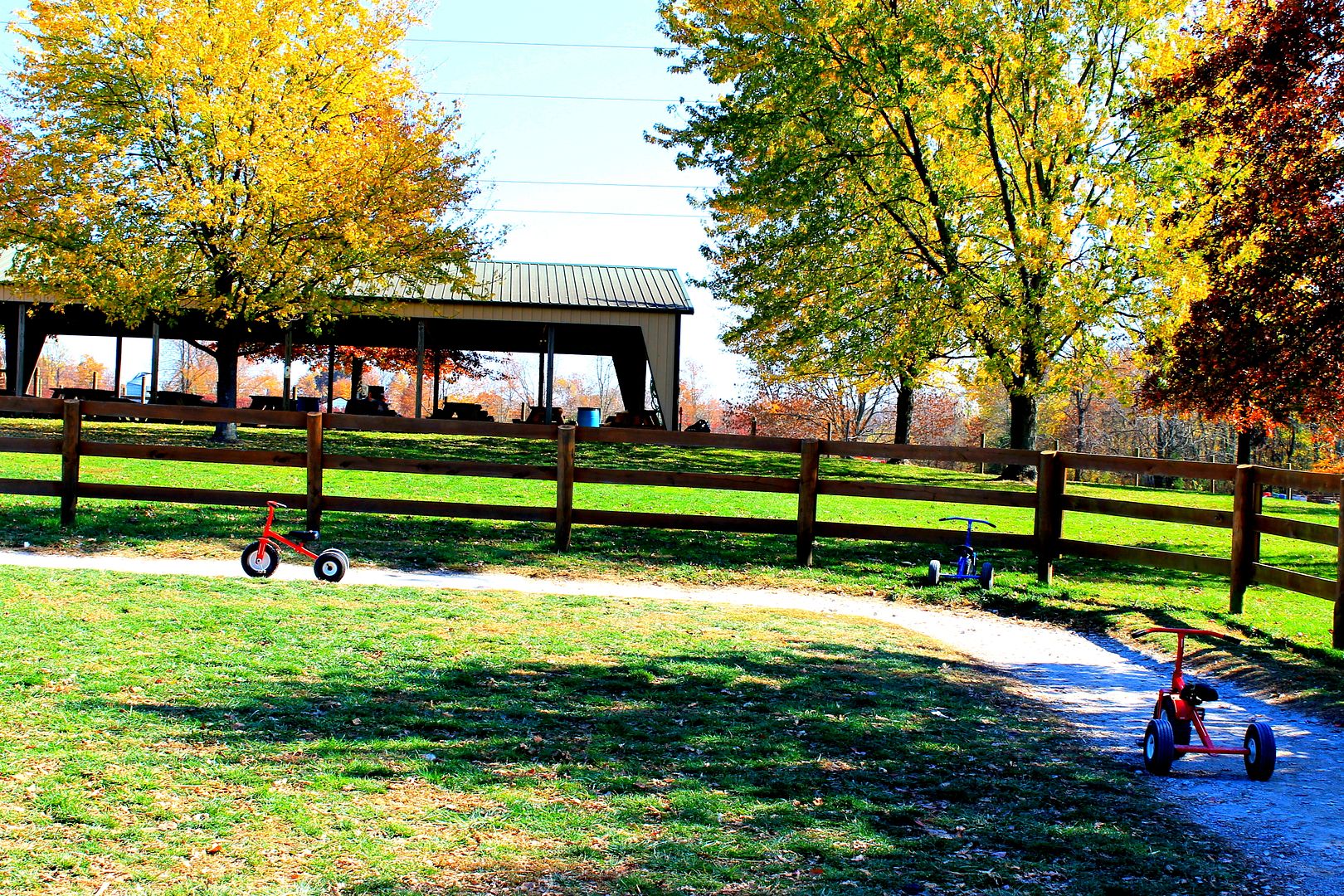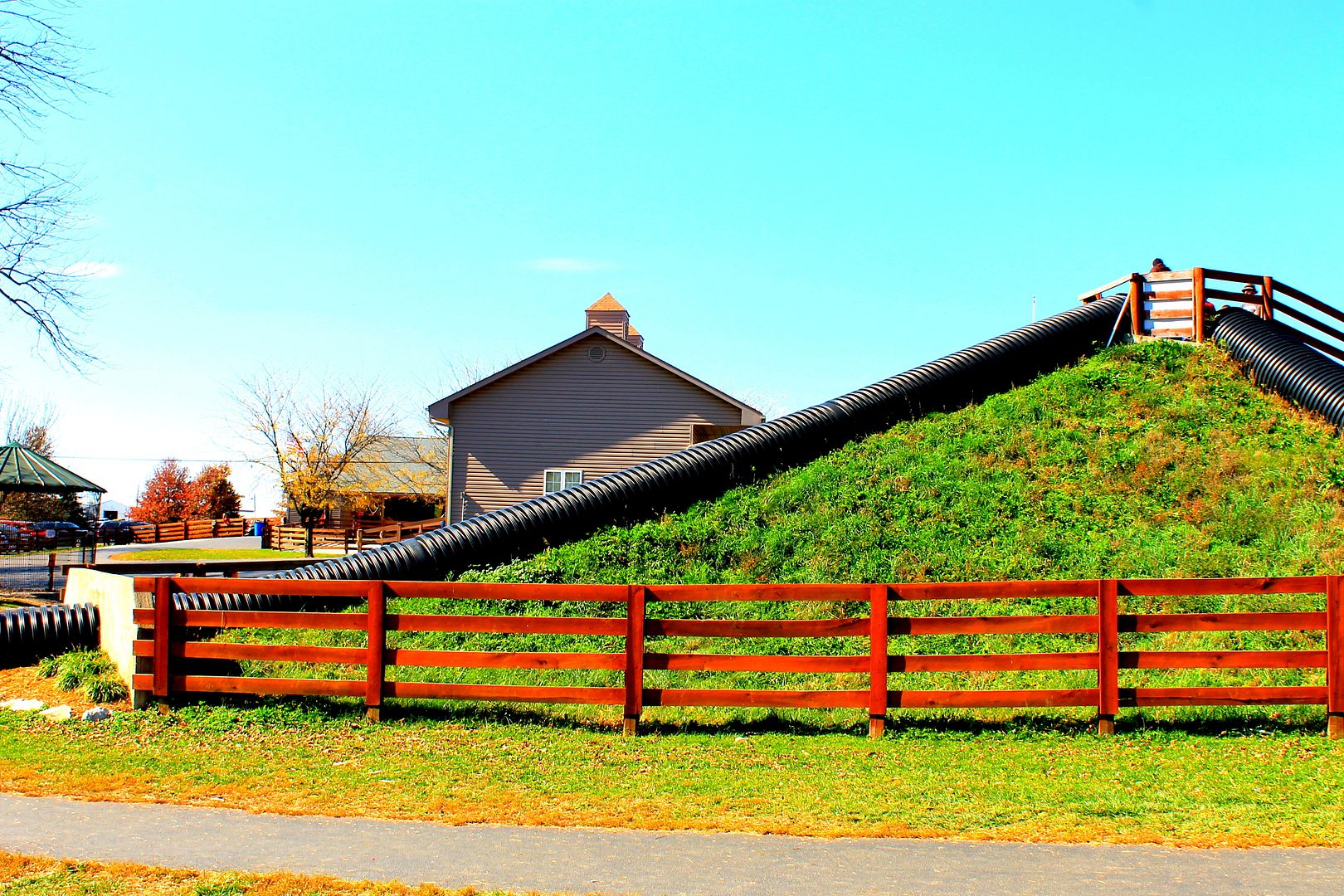 I have been to the farm park at Joe Huber's and after visiting this one at Huber's Winery, I would definitely return to this one over the one at Joe Huber's. There was so much to do and my 3 and 5 year old had such a fun time and we did too. You can bring in picnic items and eat in the picnic shelter where they also have mini golf and corn hole. There's a petting zoo area and corn kernels for feeding the animals (bring quarters!) 2014 update: petting zoo has been replaced by a play area. Also, during the fall, there's a corn maze for some fun exploring. We also enjoyed the tube slides, bike track, tractor ride that was included and other little things to climb and play with. For $1 each, we also let the kids ride the motorized tractors. There are bathroom facilities in the play area and they were clean even on a busy day. We spent over 2 hours playing in there and could have spent more time but headed back to do some apple picking with the grandparents.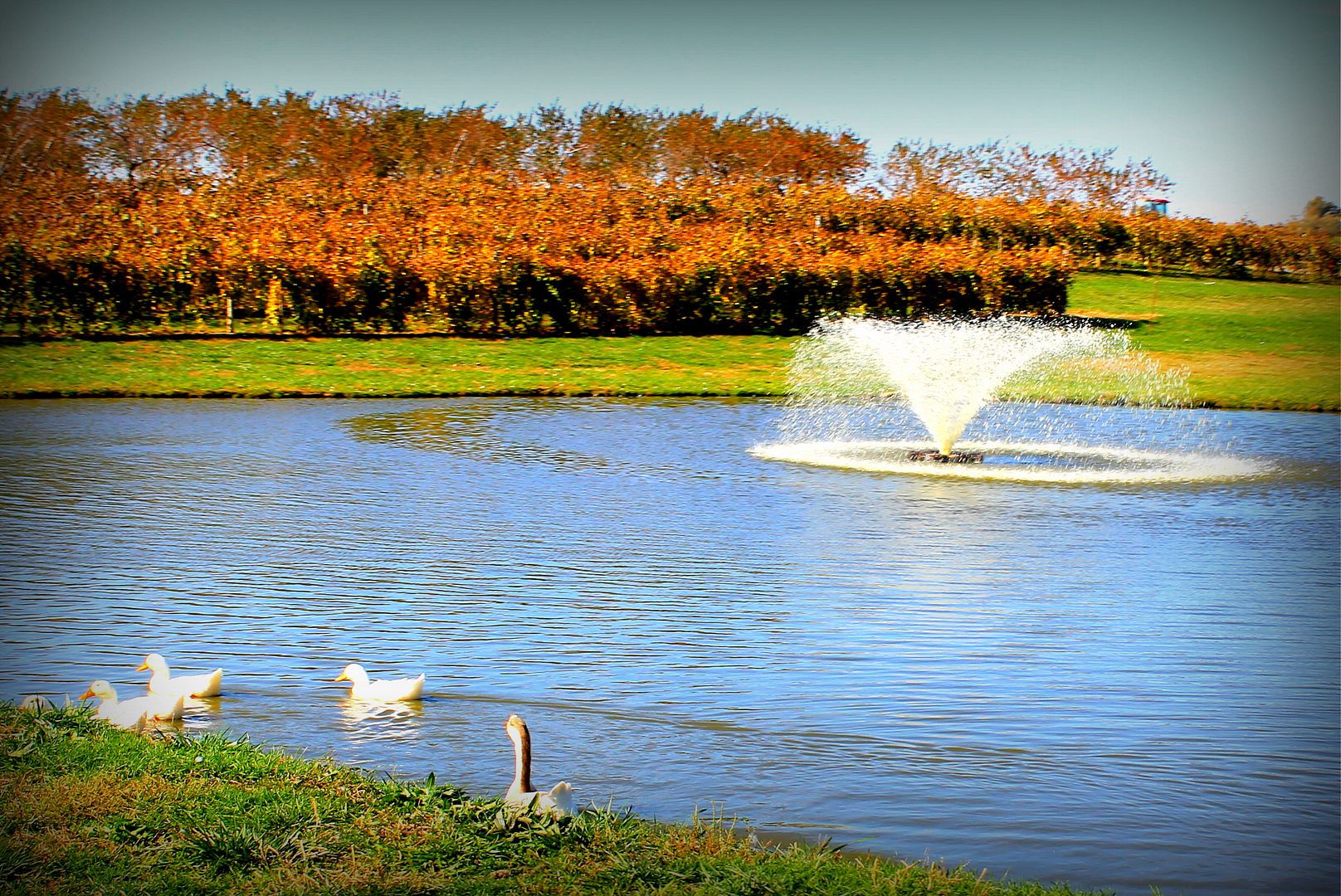 We waited by the orchard side of the farm market where the tractor rides pick up to take people out to the various picking spots. We chose to pick some apples and it was just a short ride out there. When you get off, there are bags for collecting and you just browse up and down the aisles to find the best ones. We were later in the apple season so there wasn't too much variety but the kids loved it. Watch how many they grab, the cost can really add up even though their price per pound is reasonable.
While we were there, we also had some of their homemade ice cream which was delicious and my parents reported that their two hours of relaxation at the winery was perfect on a lovely fall day. We took home some strawberry wine and cinnamon rolls for the next day. It was one of my favorite day trips and at a total expense of about $60 (not including gas for travel), it is definitely something we will do each fall. Click here for their hours and information, it varies with seasons!
Stephanie