Review of Crave Cafe & Catering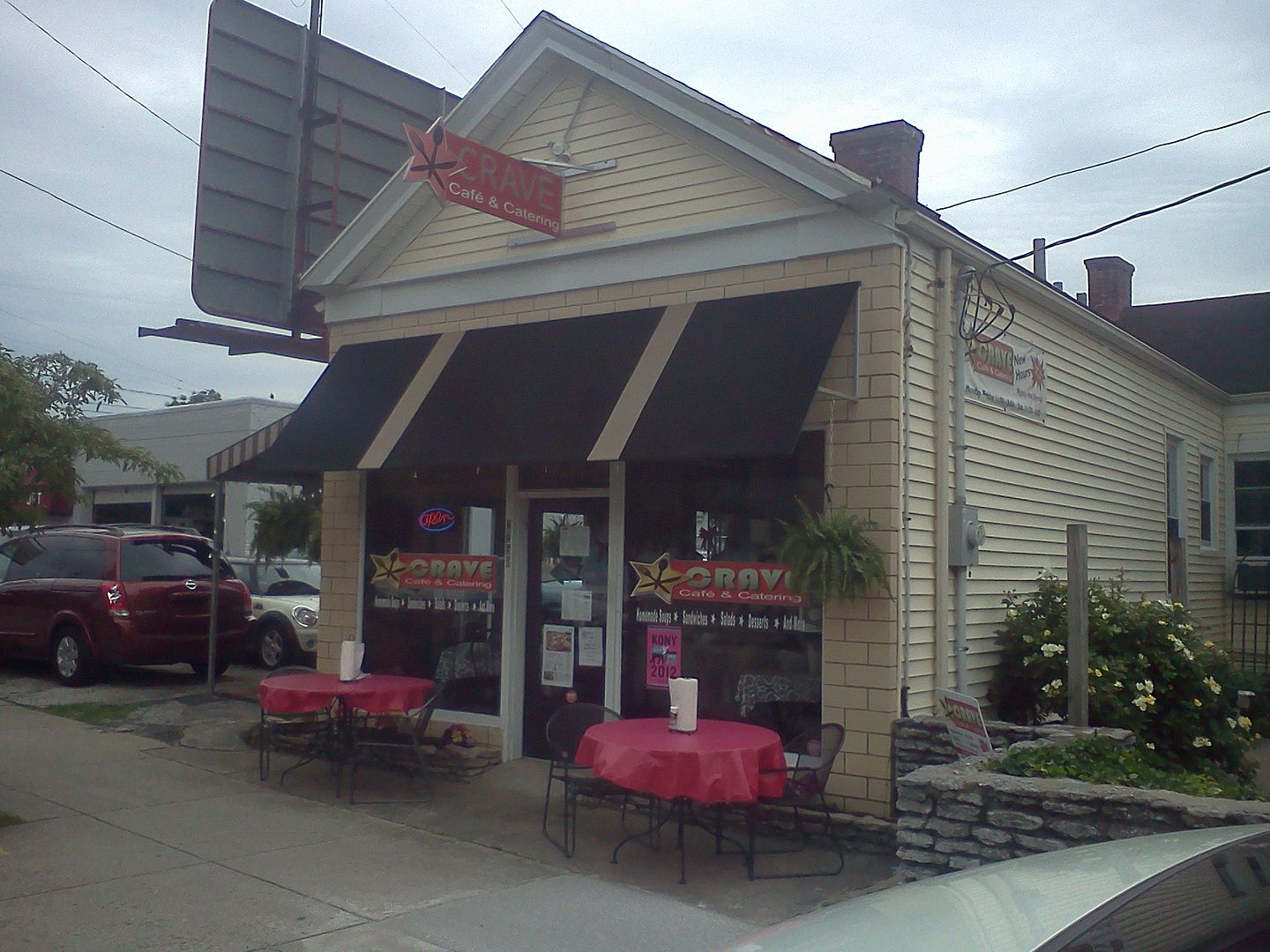 I decided to take my kids to Crave Cafe & Catering for lunch after a recent trip to the zoo. I had
never been before, but had a coupon and thought I'd try it out. I
found it easily, but was disappointed to see it was only on-street
parking, however it was free parking. I found a spot and we headed in.
It looked like a nice, small, "mom and pop" type deli restaurant.
There were several tables inside, and about 4 tables outside. The
sandwiches and salads had catchy names, there were 3 soups to choose
from, and there was a fountain machine for free refills off to the
side. We walked up to the counter and browsed the menu. I know kids
eat free every week day from 4 to 8pm, but I was surprised to see they
didn't have a kids menu. When I ordered my Mellwood Sandwich and
vegetable soup (see menu HERE), I asked what they had for kids. The woman behind the
counter said they could basically make any sandwich I wanted for the
kids, so I had them make a PB&Js. We all got chips on the side to keep
it simple, but the menu said there were fresh sides available.

The
food was good, but I was surprised how much my bill totaled – I should
have waited for the kids eat free hour. But, the one thing that was
outstanding were the cookies. My kids behaved well through the meal,
and the bakery case was calling my name. The chocolate chip cookies
were delicious! My kids said the restaurant was "Ok." But it was much
more of a unique, local restaurant than a kid's attraction. There were
a lot of people in and out while we were there which gave me the
impression it was more of a take out restaurant than a sit down
restaurant. But I liked the fact that they didn't give you a number or
call out your name. It's small enough that they just watch where you
go sit and bring your food out to you when it's ready. The staff was
very friendly attentive, and the food was ready nice and fast – a plus
when you're dinning with kids. If you're in the area, you're looking
for some place local to eat, or hungry for sandwiches, soup, or salad,
I'd recommend it.
By guest contributor: Caryn