Review of Pay n Play (Open Play) at Awesome Outdoor Products (Rainbow Play Sets) in Louisville
Pay n Play Awesome Outdoor Products has CLOSED
On a recent cold & rainy day, I was in the mood to try something new with the kids. It's difficult for me to find something new, we've done it all! Then, I remembered a ValPak coupon I saw for Awesome Outdoor Products in East Louisville ( 13720 Aiken Road, Louisville, Kentucky 40245). They have Pay n Play so we headed to give it a try. You can bring your kids to play during their normal business hours (
Mon – Fri: 10:00 am – 5:00 pm, Sat – Sun: 10:00 am – 2:00 pm according to their Facebook page).
You check in at the front window and if you use SpotOn, you can get a spot. It's $6 per child on weekdays and $10 on weekends (which are busier because they also host birthday parties- starting at $89). My kids ran off to play. I explored the indoor showroom, they have a bunch of Rainbow Play sets for the kids to climb. Note: the monkey bars are off limits. They also have some basketball hoops, puzzles laying out on tables, a little ball pit, stick horses to gallop with and some boxes of little toy cars and trains to play with. We played hide and seek all over with many hiding spots to choose from, we made up an obstacle course path out of the different structures and toys and I even got to sit down and read a magazine while the kids played with each other.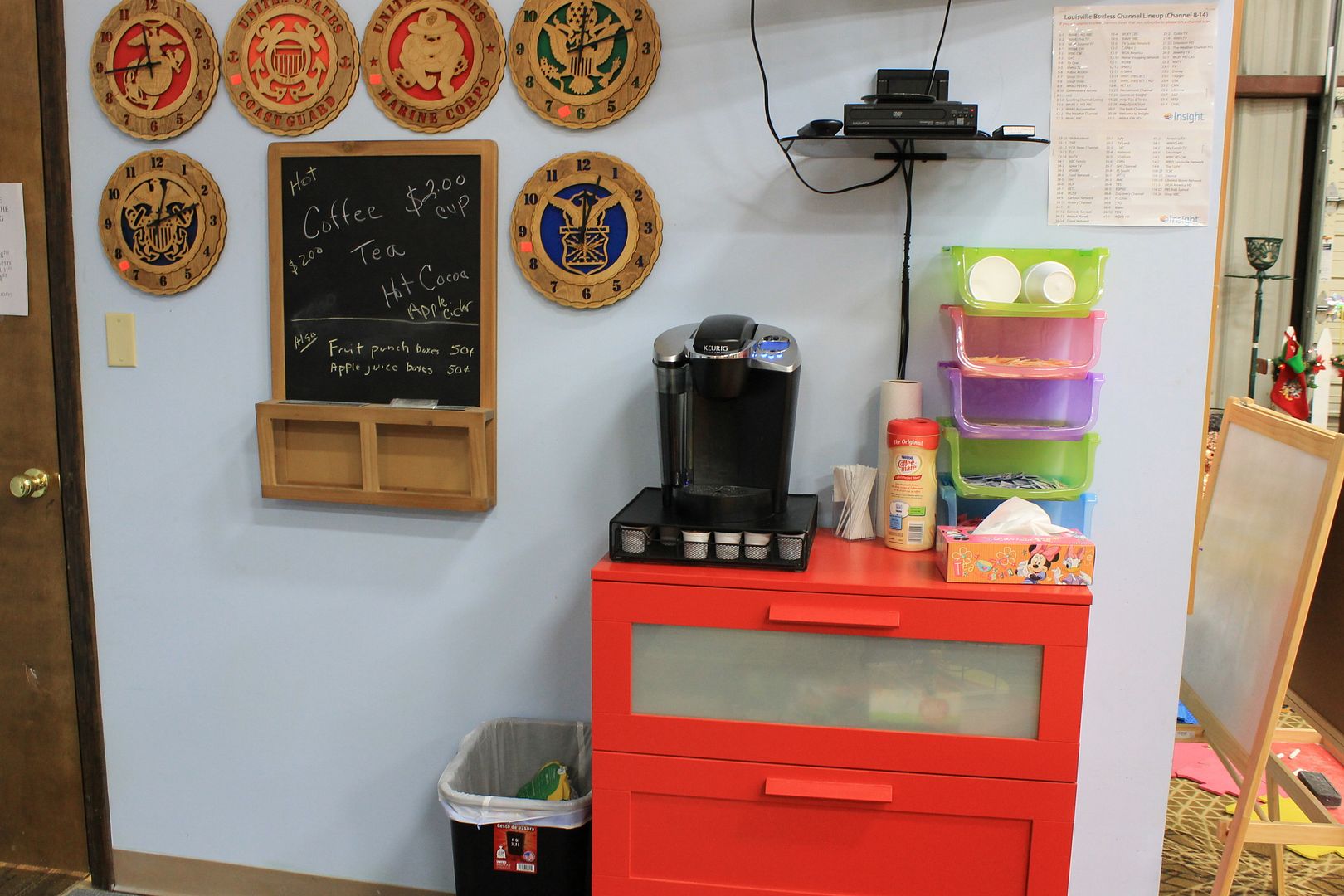 It was very quiet with just one other mother and child playing. I noticed they had a coffee machine too, it is not complimentary but it is there in case you need a pick-me-up. But, at $2.00 a cup for a k-cup with powder creamer, I wouldn't get one. However, I have noticed on their Facebook page deals for free coffee! They do have kids drinks for 50cents – budget-friendly price point. They also have snacks for purchase. I peeked into the party area and it was small but nicely set up with picnic tables, very colorful.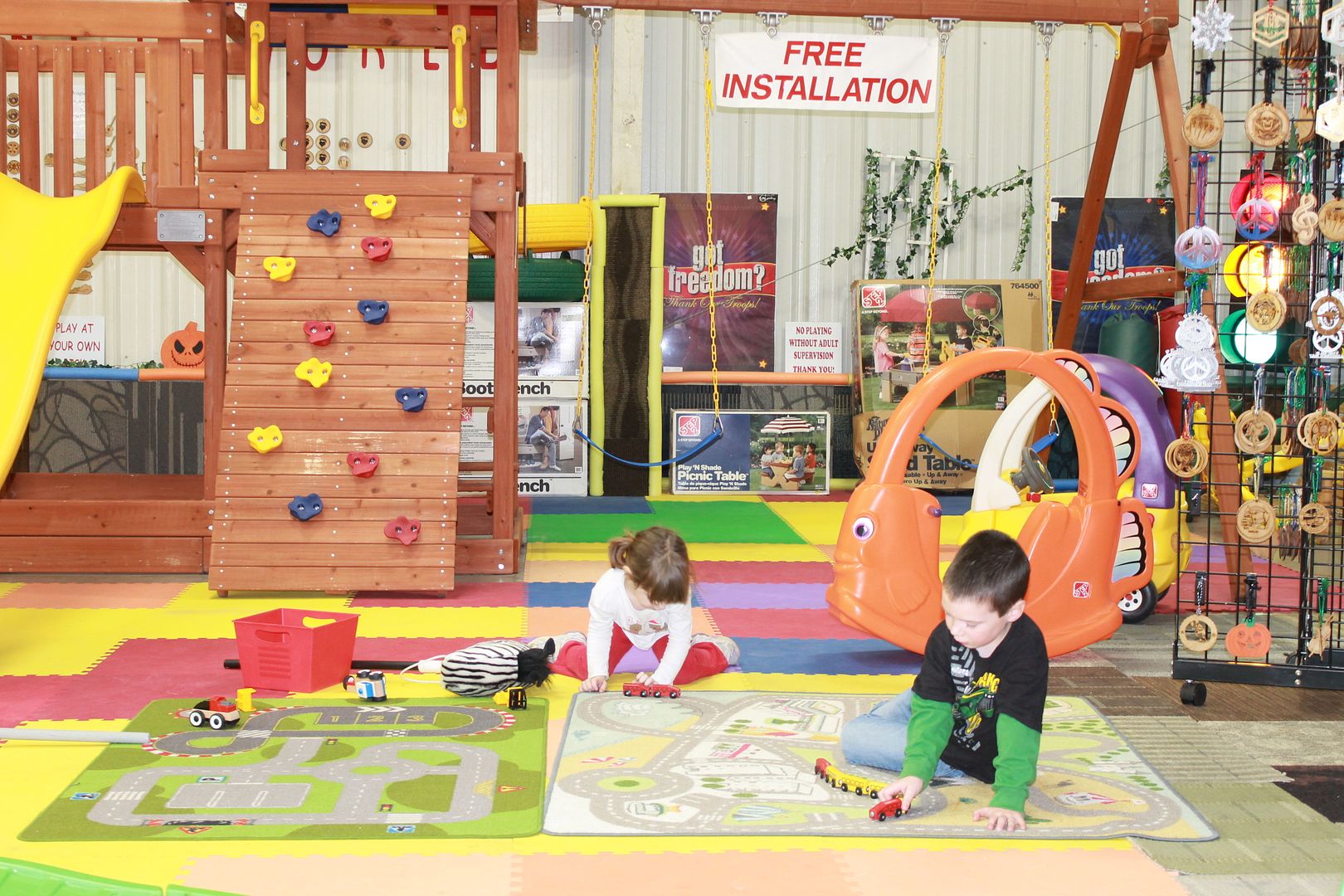 Overall, we had a nice time and I would take my children back. It was clean (the restrooms too) and when your kids just have to get energy out and you need a change of scenery, it was refreshing to take them to someplace big enough to keep them stimulated with the feel like they were at a playground – especially during the winter months. They do run ValPak coupons from time to time, so check the website for a buy-one-get-one-free coupon in case there's a current coupon. Also, you can sign up for SpotOn rewards on a smart phone and earn free admission. It's definitely an awesome value with a coupon if you have 2 or more kids.
Stephanie