Pediatric Dentists Directory in and around Louisville
Parents around Louisville often ask….. who is the best pediatric dentist in the area?  This list will help you find a dentist that is the right fit for your family!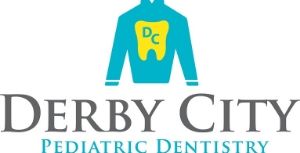 At Derby City Pediatric Dentistry, we are committed to the dental care of children from birth to 14 years. Proper care of baby teeth is paramount for a child's future dental health. We put special importance on the prevention of tooth decay focusing on healthy growth and development. Led by Dr. Korie Dunhoft Acord, DMD, our team of trained dental personnel strives to develop a lifelong relationship built on trust and confidence with our patients and their parents. Dr. Korie specializes in treating children with situational anxiety in the dental office and those with special healthcare needs. She completed her residency at University of Louisville working closely with Kosair Children's Hospital. At DCPD a trip to the dentist is fun. We encourage healthy lifestyles that stay with our patients for a lifetime. We accept most dental insurance. Get your child started with a positive dental visit at Derby City Pediatric Dentistry.
www.derbycitypediatricdentistry.com
2120 High Wickham Place, Suite 103, Louisville, Kentucky 40245
502.254.6097
KidzSmile Dentistry is dedicated to being a dentist for kids! For your convenience, we are located in Springhurst, Hikes Point, and Southern Indiana. You'll be more than pleased with our pediatric dentist, Dr. Myron Shuster. Our dentists and staff are committed to providing comprehensive dental care for infants, children and adolescents and strive to create a fun-filled environment where children feel at home. Your kid's dental experience is important to us. You can rest assured knowing we have the knowledge and experience needed to make sure your children's dental experiences are positive ones!

Our office provides specialized dentistry for children and adolescents in a warm, caring and "child-friendly" environment. As pediatric dentists, our 2 years of additional training in a pediatric residency has prepared us for the unique dental needs of each child we serve. We focus on preventive care to help each child grow a healthy smile that will last a lifetime. Our office serves infants, children, teens and children with special health care needs in Louisville, Kentucky.
www.dupontpediatricdentistry.com
502-897-0625
**************************************************************************
Children's Special Care Dentistry    502-451-8900  (Bardstown Rd.)
Dr. Philippe B. Bautista, DMD   852-5128   (Downtown)
Dr. Shellie A. Branson, DMD  426-0088 (St. Matthews)
Dr. Joseph A. Fleck, DDS    812-941-0588  (Clarksville)
Dr. Tracy L. Kim, DMD   222-8848  (LaGrange)
Dr. Lawrence E. Miller, DDS  812-948-2296  (New Albany)
Dr. Larry G. Phillips, DMD     969-9264   (Outer Loop)
Dr. David A. Rougeux, DMD    44901723   (Dixie Hwy)
Dr. Michael J. Wahl, DMD 245-8855 (Middletown)
Dr. Heidi D. Yang, DMD 426-0705 (St. Matthews)
Dupont Pediatric Dentistry 897-0625 (St. Matthews)
Great Grins Children's Dental Specialist 231-1418 (Fern Creek)
Just Kids Pediatric Dentistry 897-3239 (St. Matthews)
Kentuckiana Pediatric Dentistry 538-2400 (Mount Washington)
Kids Dentistree (5 locations, check website)
Kool Smiles (2 locations, check website)
Pediatric Dentistry of Oldham county 222-8848 (LaGrange)
Pediatric Dental Group of Louisville 327-6380 (East End)
Pediatric Dentistry of Prospect 292-1160 (Prospect)
Small Smiles Dental Center 366-4442 (Taylor Blvd.)
University of Louisville School of Dentistry 852-5096 (Downtown)
"What is the difference between a pediatric dentist and a family dentist?
Pediatric dentists are the pediatricians of dentistry. A pediatric dentist has two to three years specialty training following dental school and limits his/her practice to treating children only. Pediatric dentists are primary and specialty oral care providers for infants and children through adolescence, including those with special health needs." Taken from: http://www.aapd.org/resources/frequently_asked_questions
This directory can certainly be updated! If you know of a pediatric dentist that we missed , let us know!

Looking for more popular info for parents? We have a page for that!

If you would like to feature your office/services more prominently in this directory, space is available! Please email info@louisvillefamilyfun.net to inquire about the affordable one-time fee!