Outdoor Summer Concerts in and around Louisville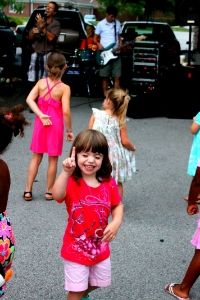 Click HERE for 2015 Concerts
Summer Concerts are abundant in Downtown, the Highlands, Southern Indiana, Middletown and more. You are going to love this summer in Kentuckiana! Check out these venues for some family fun!
WFPK Waterfront Wednesdays at Big Four Lawn starting at 5pm. Head downtown and enjoy the river view and some good music.
Concerts in the Park in Warder Park -Jeffersonville, IN – Fridays at 7 or 7:30.
After Work Concerts in New Albany in Downtown New Albany (at intersection of Spring & Pearl). All Summer, 6pm on Fridays starting June 7th
Summer Concert In The Park at Wetherby Park – Middletown – Sunday afternoons starting at 5:30. Free food served by the Lions Club.
Iroquios Park Summer Concerts -This venue hosts a variety of artists, dates and times. Many free, some for a small fee.
Rolling out the Weekends at Riverstage in Jeffersonville starting at 7pm. We wrote a review about this event, read it HERE.
Summer Concerts at Cherokee Triangle Sundays from 7-9, great little playground there too at Willow Park. Through July and also on Labor Day weekend Monday. We wrote a review about this event, read it HERE.
Westport Village Summer Concerts starts June 7th – it's every Friday night starting at 7pm
Kentucky State Fair – Free Concerts with paid admission to the state fair beginning August 15.
The Summit Shopping Center starts June 6th – they center plaza!
Concerts at the Jeffersontown Farmer's Market Saturdays, see their calendar and the specific dates
FridayFest at Highview park on select Fridays
Do you know of concert happenings that we missed? E-mail us so we can update our post and calendar. Thanks for your help!


Stephanie