Review of Seneca Park in Louisville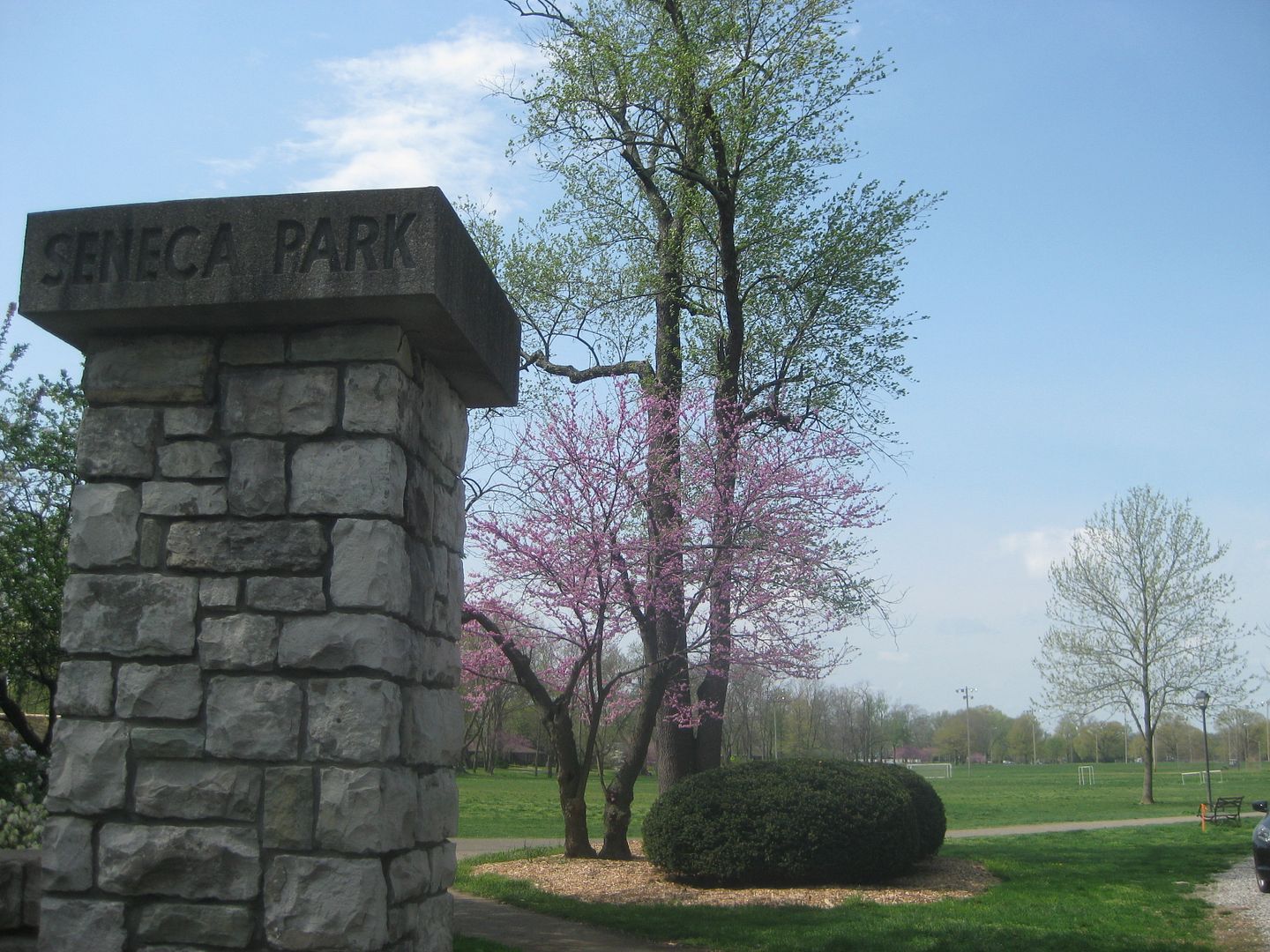 Since springtime has finally decided to show herself here in Louisville, I took advantage of a gorgeous, brilliant sunny morning recently and took my 20-month-old to Seneca Park for a couple of hours. We had such a great time…well until the wind started blowing and my allergies kicked in…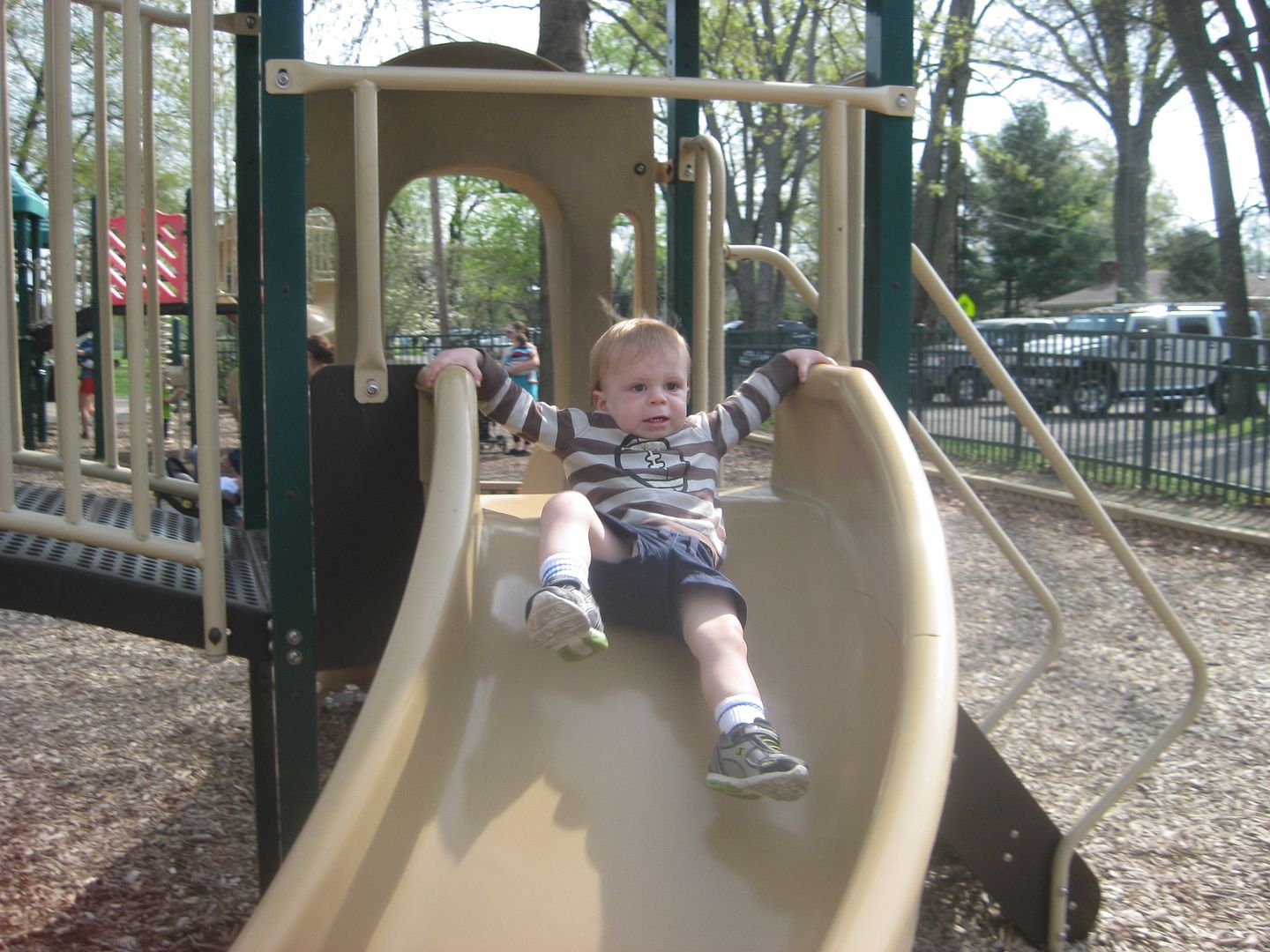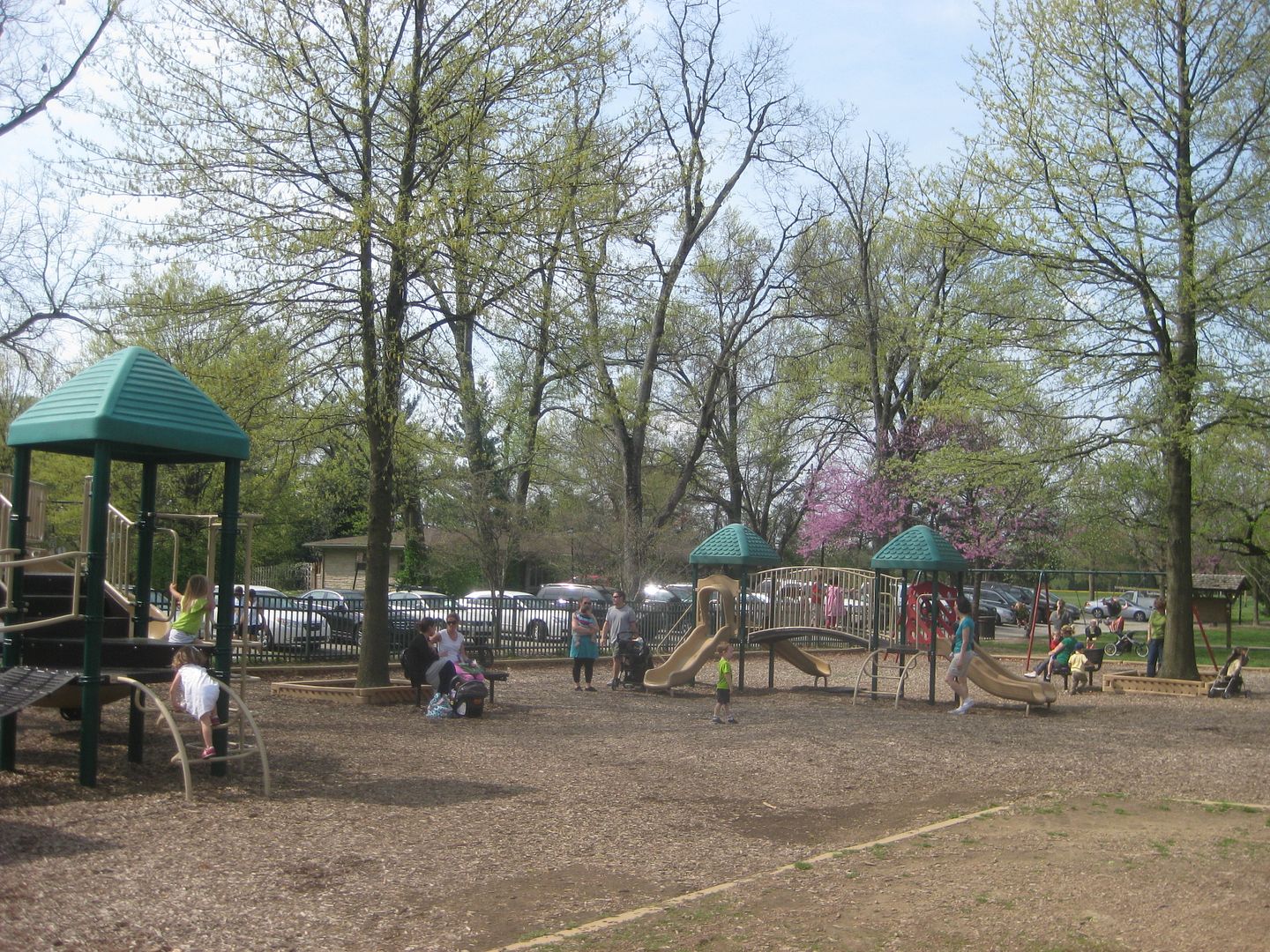 We went on a weekday morning and it was not crowded at all. Seneca Park has a wonderful playground area for children. There are two play areas with the usual stairs, climbing spots, slides, and bridges. One area is designed for smaller toddlers and the other area is designed for older toddlers and preschoolers. Since mine is under 2, we stayed at the smaller play area. He had a ball, the day we went he was really into climbing the small steps that lead up to the slides and bridge. He slid down a few times and played with the steering wheel. We went over to the baby swings for a little while, but since he is a monkey he can't be contained for very long! There is also a separate set of swings for older children.
The park is very clean and maintained. We stepped inside the restrooms while we where there and they were clean as well. They are conveniently located right next to the playground. After playing for a little while, we decided to hop in the stroller and take a walk along the huge walking/jogging path that is the main draw to Seneca Park for so many. It is a wonderful place to exercise. The park also has soccer goals set up in the grassy areas, plenty of trees for a shady picnic spot, and tennis courts. Other amenities at the park include a cross country trail, horseback riding trails, and ball fields. There are multiple water fountains around the trail, which is 1.2 miles.
While taking our stroll, we also saw many bikers out taking advantage of the bike paths along the roads around Seneca Park. Adjacent to Seneca Park is the Seneca Golf Course if you are interested in golfing. Seneca Park is one of the many Metro Parks in Louisville and perhaps one of the oldest. It was acquired in 1928 and is part of the Olmsted Parks history. Seneca Park is located at 3151 Pee Wee Reese Road; it is open daily from dawn until dusk.
By guest contributor: Erin