Spotlight on Swimming Fun for children with disabilities or special needs in Louisville
Kids love being able to splash around and get wet!
Sometimes, that can be a challenge for those with physical limitations or
sensory sensitivities. Did you know there are several places around Louisville
that offer unique opportunities for swimming that cater to these challenges?
Here are several for you to explore!
Home of the Innocents Aqua Therapy Pool
The therapy pool is fully accessible
for special needs individuals, equipped with a chair and stretcher lift, ramp,
exercise benches and splash area for small children. The pool is a salt water
pool with UV filter and heated to 92 degrees for therapeutic benefit.
In partnership with
FEAT of Louisville
,
Home of the Innocents
is began offering private swim lessons to children with autism in
January 2013. Click
here
for more
details! They also offer parent
and caregiver open swim times, and time for outside therapists who wish to use
the therapy pool for their clients.
All About Kids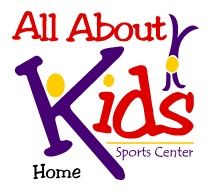 All About Kids
offers open swim sessions in their indoor,
heated pool on Fridays 7-9pm, Saturdays 7-9pm and Sundays 2-4pm. The cost is $7
for members and $9 for guests.
Therapists are also encouraged to schedule private time to work with
their clients as well. For more information, call 502-809-1FUN
(1386).
The
Mary T Meagher Aquatic Center
has open therapy pool
time as well. This would allow you to go swimming with your child without the crowds, in a small
indoor pool or work with your child's therapist privately. Like most therapy
pools, you'll need a release signed by your child's doctor before you go. The
entrance fee is $3.50 and time is limited to one hour only. In addition, the
aquatic center also collaborates with
Metro Adapted Leisure
for aqua exercise
classes for disabled adults. They meet on 5/9, 16, 23, 30. The cost is $22 per
1 hour session from 1-2pm.
Special Olympics
For children ages 7 and older, the
Special Olympics
offers
training and competitive sports, including swimming in their spring session
(February-June). If you are interested in any activities with Special Olympics,
visit their website at:
http://www.soky.org/
or contact 502-326-5002.
We'd love to know your favorite places that you take your
children who are disabled or have special needs so we can share with other
fabuLOUs families!


By guest contributor: Jennifer