Things to do this weekend around Louisville – September 27,28,29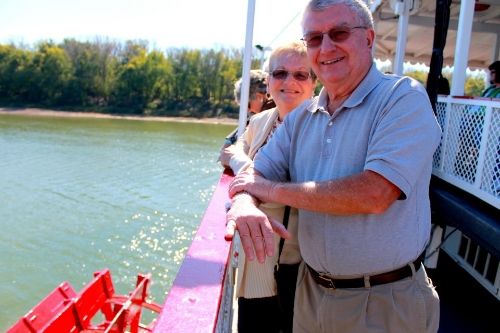 First things first: Today is my parents' 43rd Wedding Anniversary! Now that deserves some attention! Happy Anniversary Mom and Dad!
Now, let's get down to business. You are looking for things to do this weekend and I certainly have a few ideas to share.
Don't forget to check our Halloween Post and our Fall Festivals Post.
Friday:
I'm going to have to pick the trusty F.A.T Friday Trolley Hop. The weather is going to be lovely to walk around, visit the shops, grab something to eat and some dessert. All around good fun.
Saturday:
Oh – lots of choices this day!! So hard to choose. I'm a sucker for Nulu so I'd definitely recommend checking our the Nulu Festival. It keeps evolving each year and getting better and better. It's from noon-11pm. Don't be fooled by the fact that a beer store is sponsoring the event. Yes, that's definitely an option at this event but it's a totally family friendly vibe there (before say….8pm). It's on the 700 block of E. Market in…well, Nulu. This year, they are adding the Louisville Mini Maker Faire (noon -6pm) so that's super cool and you'll find all kinds of "makers" there showing off some mad skills and unique stuff.
It's also FREE MUSEUM DAY so you can grab 2 free tickets to some local museums around town like the Kentucky Derby Museum or Kentucky Science center to name a couple. You have to register here and print your tickets.
Sunday:
As of my typing, there's a good chance of rain on Sunday so I thought I would mention a good ole favorite – Roller Skating! Champs has public skating on Sundays from 2-6pm for $6.50 (skate rental $2.50). I bet you will get lots of giggling in during that time and awaken some muscles and actually get some exercise! See our review here.
Have a fabuLOUs weekend!
Stephanie