December Family Book Review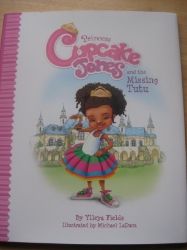 Princess Cupcake Jones and the Missing Tutu by Ylleya Fields, illustrated by Michael LaDuca – This is a lovely story for a little girl. Frilly, pink, and full of glam, but this princess likes catching bugs, flipping cartwheels, and painting pictures. Princess Cupcake Jones has lost her tutu, and it's got to be found! She spends the entire story looking for her lost treasure, and upon doing the one thing that all parents ask their children to do, she finds it: by cleaning up her room! It's got a great African-American character, girl-power theme to it as well.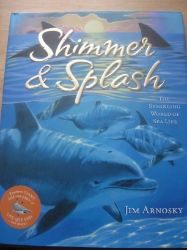 Shimmer & Splash by Jim Arnosky – This beautiful book is all about the sparkling world of sea life. What's lurking in the water? Stingrays, dolphins, jellyfish, sailfish, sharks and more. Gorgeous fold-out pages throughout, this book will delight any child who is enamored with life throughout the ocean world.
The World Almanac and Book of Facts: 2014 – The perfect addition for your factoid-loving child's book shelf, this is the newest edition of the famous Almanac. This reference book is a great addition for a middle or high school student as well, as it's got great information about various things, including tips on preparing for the November 2014 elections. I especially love the photo montage on the cover, including one of One World Trade Center, and one inside of Louisville's own Jennifer Lawrence! It's full of all sorts of tidbits of information! Look for it wherever you find books!
As we usually do, LouFamFun will be giving away some books to lucky readers down the road! Keep checking back for more info! In the meantime, curl up with a good book!
By guest contributor: Erin