Review of Disney's "Frozen"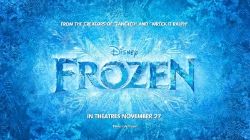 This week's family fun night was quite entertaining, and
very musical! The four of us, (myself, my husband, my 7-yr old son, and 4-yr
old daughter) all went to see Disney's sure-to-be next big animated hit,
"FROZEN".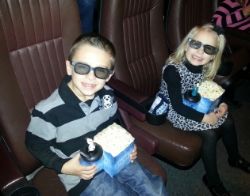 From the very start, we were captured by the beautiful songs, and great
story-telling. Based on a princess, later turned Queen, (Elsa) who has powers
to turn everything to snow & ice, but unsure how to control them, and her
younger sister ( Princess Anna), whom is shut out of her sister's world because
Elsa feels as if she'll (again) hurt Anna. Elsa looses control of her powers, turning
the kingdom into a winter storm, which makes her believe the right thing to do
is to run away and live alone high up in the mountains. Anna goes in search of
Elsa to try and talk her into bringing summer back. Along the way, we are
introduced to Kristoff, a handsome ice delivery man, and Olaf, an extremely
humorous snowman. While the movie has a classic princess feel, and of course, a
bit of romance, it is more about the strength, courage and determination of
Anna. So, while my daughter now wants "a dress like Elsa's", I think
the movie also showed her how powerful and strong women can be … at least
that's my hopes! As for my son (and husband), they both enjoyed the movie,
especially the laugh-out-loud parts, mostly pertaining to Olaf the snowman.
There is nothing really scary about the movie in concern for young viewers,
other than maybe a few scenes with a "snow monster", but truly, they
are not scary at all. Overall, the movie was very cute, a great story, and
provided excellent music — some songs so catchy that I'm actually humming
them hours later while I write this!
**If buying snacks, I strongly suggest getting the kiddos the
"FROZEN" pack. For $6.50, they get a small popcorn, fruit snacks, and
a drink that comes in a plastic, reusable "FROZEN" cup with snap-on
lid and character figurine on the top. The cup is very cute, and becomes a nice
take-home souvenir.
By guest contributor: Karen