Top 10 Places to Volunteer together as a family in Louisville, KY
10. Conduct a food drive for Dare to Care Food Bank, Kentucky Harvest, or Life Bridge at Southeast Christian Church.
9. Conduct a coat drive for a Louisville-based shelter: drop them off at Wayside Christian Mission, The Healing Place, or The Salvation Army.
8. Serve at a Neighborhood House Kids' Cafe meal or at The Lord's Kitchen. They are always looking for people and families to help out.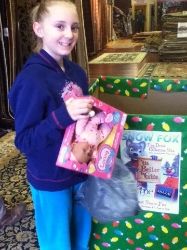 7. Support The Salvation Army Angel Tree and give a child gifts of the season that brighten beyond belief. You can also support many other toy drives such as Home of the Innocents. My daughter and I did this as part of our 24 days of giving for our Advent calendar and it was so wonderful.
6. Support the work being done through the organization No Kill Louisville. They have wish lists listed on their website; as a family you could help them out by making a family trip to the store and purchasing some items that they need, then deliver them together to the site.
5. Collect teddy bears and other stuffed animals, new or very gently used, and donate them to the Bears on Patrol project.
4. Help others by buying foods or prepare and make food baskets together for several ministries in our community. Open Hand Kitchen (through St. Vincent de Paul) and Southeast Christian Church are two local charities that I know of who are giving food baskets to people in need.
3. Volunteer with ministries such as Jeffersontown Area Ministries, Fern Creek/Highview Area Ministries, or United Crescent Hill Ministries. Many of them partner with their local communities to offer weekly hot meals to anyone who needs one. Two that I am familiar with are at Beulah Presbyterian Church and Jeffersontown United Methodist Church.
2. Help prepare a meal for Ronald McDonald House. Doing this activity together as a family is on our family bucket list for sure. I have had this idea in my head for a long time and we will be doing it very soon!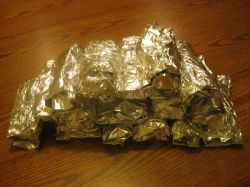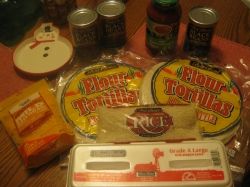 1. Burrito Riders of Louisville – Make a batch of burritos together as a family service project. My family and I just recently did this together and I highly encourage you to do the same! You will benefit greatly from it! Families can sign up to make burritos for the riders, and even go on rides with them on the 1st and 3rd Saturdays of each month. Check out their Facebook page and read more about it here!
By guest contributor: Erin