A Summer Break Itinerary for vacationing in and around Louisville, KY
Listen in on our podcast about this post:
Are you thinking about summer? Check out our recent podcast for great ideas

Louisville is a great place for a family vacation. Here is a suggested itinerary for your summer
break family vacation in Louisville.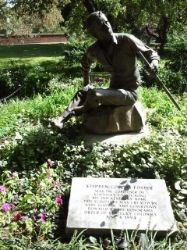 Sunday:
Start in Bardstown, KY. It's just about 45 minutes from
Louisville. Visit
My Old Kentucky Home State Park
,
Main Street in Bardstown
,
The Bourbon Heritage Center
(Read about bourbon tourism for families
here
), and then finish off the day on
My Old Kentucky Dinner Train
.
Tuesday:
Take a walk across the
Pedestrian Bridge
at
Waterfront Park
. You can walk all the way to Indiana while
enjoying beautiful views of downtown Louisville (coming soon)! Then enjoy al fresco dining at
Captain's Quarters
,
a Louisville favorite. Check out this list of our
Top 10 al fresco dining spots
!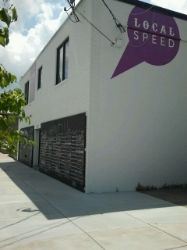 Friday:
Visit
Bardstown Road and Nulu for eclectic and unique shops and restaurants. There are funky record shops like
Better Days
and
Guestroom Records
on Frankfort Avenue.
The Great Escape
is a great spot for comics and used media. And
Why Louisville
has stores that double as roadside attractions in both locations. Visit
Mayan Café
,
Dragon King's Daughter
,
or
Café Mimosa
for dinner. Then visit
Homemade Ice Cream and Pie Kitchen
,
which serves fantastic ice creams and desserts individually, or
Muth's Candy
, which has
been open in the same location since 1921, for dessert.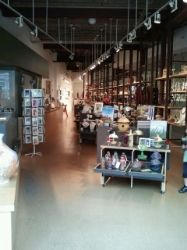 Saturday:
Before you
depart for home, head down to the
Louisville Visitor's Center
on South Fourth Street. It's a great way to learn more about Louisville's
history and landmarks and see what you might have missed!
By guest contributor: Maggie