Mighty Momz Training with Mighty Titan Adventures in Louisville, KY
Do you find yourself running around all the time, but yet cannot count it as getting your workout in? As moms, it is difficult to find time for everything that we would like to do. Fortunately, Coach Nicole (also a mom!) of the Mighty Titans, can help! She has developed an express fitness program for moms.
I recently had a chance to chat with Nicole about her Mighty Momz class and go through a Success session. This session is the first thing you need to do to get started in the Mighty Momz class. This 30 minute assessment will go over things like your health – (including past injuries), calculate your percent body fat, posture evaluation, and work together to come up with attainable health and fitness goals. She is very thorough and takes her time explaining everything of what she is doing and why. This assessment will help her develop an exercise prescription for you. For example, for me she noticed my left side was slightly higher than the other and my upper body caved in a little – all this was news to me. With these in mind and having my percent body fat in an acceptable range, she recommended (aka prescribed) I gain more muscle mass to help improve my core which in turn would help my posture. Also, she encouraged using a foam roller for recovery training.
The next step would be to meet with her in one of the group session 1-3x/week. This is a 45 minute workout that includes warm-up, workout, cool-down, and a question and answer session – including some nutritional tips. During the week, you will do the exercises as prescribed from your success session on your own. This program is setup to continue to boost your metabolism for 36 hours post workout and build muscle tissues. Nicole is constantly evolving your workouts to keep you getting stronger and fitter.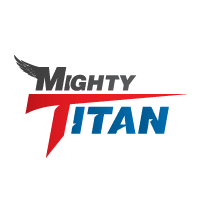 What makes this unique is that Coach Nicole is offering personal training in a group setting. She has over 20 years of personal training experience, certified in pre- and post-natal, and a master's degree in exercise physiologist. She holds you accountability – if she does not see you at the workout, she will contact you. If you have questions when you are home – she is available via e-mail or phone. The personal training is with the group price of $20-25/session. The only equipment you would need is a foam roller and some resistance bands which means her training you can do anywhere and anytime!
Another good thing about the Mighty Moms class is that you can enroll anytime and the success session and the first week is FREE! If you are unhappy, you can stop anytime, risk-free. The classes are being offered at 10am at Mockingbird and 8:30am in Crestwood. Mockingbird offers soccer classes for 18months up to 3 years at 10am with open enrollment for those kids whose moms is enrolled in the Mighty Momz class.
Nicole posts little fitness nuggets on her Mighty Titans Facebook page too. She posts exercises, nutritional tips and more to keep you going on your fitness journey. She also provided nutritional coaching apart from these classes if you need more help.
If you want some accountability, need one-on-one to start working out, you definitely should send Nicole an e-mail! As a coach, she wants you to be successful. She meets you right where your fitness level is at today and will work alongside with you, encouraging you to attain your goals.
By guest contributor: Jeanette