Events and Things to Do around Louisville for 4th of July – Independence Day – FIREWORKS!
LOOKING FOR 2015 INFO? Click HERE.
This post is sponsored by the following business and organizations, click their logos for details: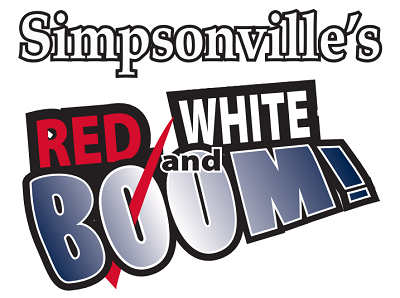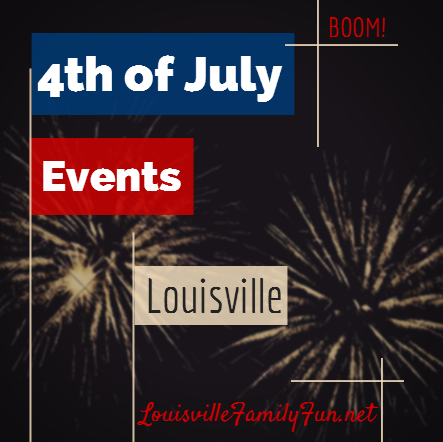 Premier event!! Red, White & BOOM in Simpsonville! Friday, July 4th
The ultimate pyro-musical and fireworks display.
A small town with big opportunities and even BIGGER Fireworks!!!
Gates Open: Noon – Free Admission & Parking!!!
Schedule of events:
Noon-Dusk: Live Music, food and bouncies plus, The Battle of Simpsonville!
3pm-6pm: Silver Wings Live!
6pm-8pm: The Habit Live!
8pm-Fireworks: DJ Matt Simons Live
Vendor Booths: Noon-Dusk
Dusk: "The BOOM" An amazing pyro-musical and fireworks display you're not soon to forget.
Location: Simpsonville Park, 108 Old Veechdale Road.
There's great family fun in Kentuckiana to celebrate our nation on July 4th! Get your calendars ready and plan your events using this awesome list of activities.
Here is a list of fun things to do with your family for the 4th of July in and around Louisville and Southern Indiana!


Saturday June 28th
Riverview Park Independence Festival – Fun starts at 3pm, fireworks at 10:00pm. Riverview Park – details here http://www.riverviewfestival.com
Sunday June 29th
Middletown United Methodist Church
Freedom Festival 5-9pm
July 3rd
Louisville Bats Be sure to catch the special fireworks nights on July 3rd.
Fanfare for the 4th
at Beargrass Christian Church at 7:30pm: Musical Visions of America
10th annual multimedia choral cinema presentation of the founding, expansion, and refinement of America. Enjoy this American historical retrospective and revel in the power of stirring patriotic songs & visuals. $20 Gen Adm $15 Sr Adult $5 Student. 502-968-6300
LouisvilleChorus.org
Westport Village concert with Kudmani and fireworks to follow. 7-10pm, free
July 4th
Join Mayor Fischer and The Louisville Bike Club for a 5 mile Family Freedom Fun Ride at Central Park (1340 S. 4th Street) at 10am.
4th of July Fireworks Cruises – July 3rd and 4th
The Belle of Louisville and the Spirit of Jefferson celebration the 4th with a fun fireworks viewing cruise
4th of July Celebration at the Oldham County Aquatics Center (Wendell Moore Park) – Pool family fun starts at 2pm and fireworks at 10pm. Admission fees apply.
New Albany Independence Day: Bands playing all afternoon on the Riverfront Amphitheater and fireworks at dark – Riverfront Independence Day Celebration will be held on July 3rd, 2014 at the New Albany Riverfront Amphitheater.
Boomsday in Prospect – 5pm celebration and fireworks.
Independence Day July 4th– Locust Grove FREE TO THE PUBLIC all day, 10am-4:30 pm. Bring a picnic!
Celebrating Freedom Parade in Jeffersonville The annual Celebrating Freedom Parade takes place on July 4th at 11am. It runs along Spring Street between Riverside Drive and 7th Avenue, with post-parade fun in Warder Park. The event is free.
From a press release: CANNONS! Historic
Tunnel Mill's Fourth of July BLAST at Historic
Tunnel Mill Living History Center in Charlestown on July 4th, 10 a.m. – 1 p.m. 18th and 19th century cannons and
live music, plus reenactors and tours of the Historic John Work House. In the parlor of the 1811
John Work House, visitors will experience live historical music and can take a tour
of the historic home or peruse our unique gift shop for historical reproductions.
Our special guest, the Honorable Benjamin Franklin, will address the crowd at
Noon!
A $5 parking fee benefits the John Work House restoration. Bring a picnic lunch
and enjoy our beautiful park-like setting or walk our nature trails!
Historic Tunnel Mill is located at 3709 Tunnel Mill Road in Charlestown, IN. Find
us on Facebook to learn more.


July 4th & July 5th
Crescent Hill Old-Fashioned Fourth of July They usually have fireworks on TWO nights, music and a ton of great fun planned and goes in conjunction with their Art & Music Festival.
July 6th
End your family weekend at the Derby City Rovers game at 4pm in Jeffersonville. It is Big Brothers Big Sisters day – tickets are just $4 each and half of that money goes to BBBS! There will be special half-time activities for the kids and other fun offerings to benefit this great organization. Then, after the game, head to the NEW second location for Valley Dairy Freeze at 231 Stansifer Ave in Clarksville. They are donating 15% of sales to BBBS from after-game treats 6-10pm.
Know of other events? Let us know! info@louisvillefamilyfun.net
Like us on Facebook! We are social : https://www.facebook.com/LouisvilleFamilyFun