Review of Terra Cotta Warriors Exhibit at Indianapolis Children's Museum
My family was recently invited to the Indianapolis Children's Museum to check out their newest exhibit, Terra Cotta Warriors. It was our first time ever visiting this museum, so we were excited to check the whole thing out.
The drive was on the long side for a day trip- about two and a half hours. But it was a straight shot up 65, and since we went on Sunday there was little traffic and no construction. There were two rest stops along the way, which was perfect for our younger kids.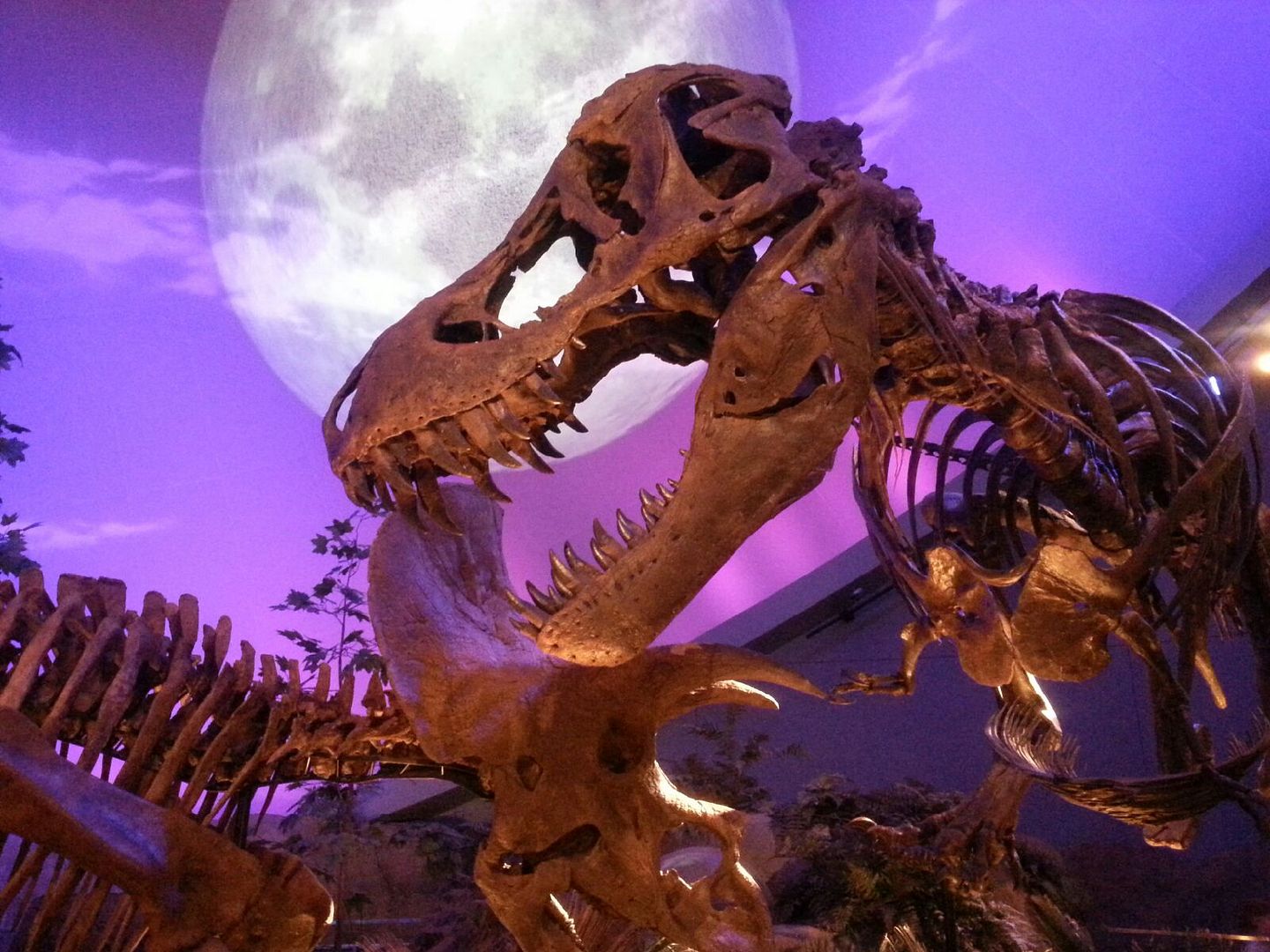 As we pulled up to the museum, we were greeted by life-sized dinosaurs. Even the parking garage was fun. We walked across the skywalk right into the museum, got our tickets, and headed to Terra Cotta Warriors.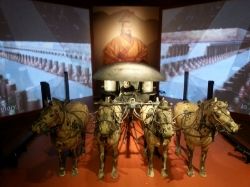 We first stepped into a room where we were shown a brief video about their origins. Apparently over 2000 years ago, the first Emperor of China had a massive army of Terra Cotta Warriors built to protect his tomb during the afterlife. They were entombed and forgotten until farmers discovered them while digging a well.
As archaeologists unearthed and studied them, it was discovered that each warrior had its own special facial features. Many of the warriors have been repaired or recreated for this exhibit, which is featured at the Indianapolis Children's Museum for its only U.S. appearance in 2014. The exhibit runs through November 2014.
The exhibit was the perfect size for my 5 and 7 year olds. There was a perfect mix of hands-on activities and archeology lessons. There were life-sized rubber Terra Cotta Warriors broken into pieces to put together, lots of computer stations with learning activities, and a room where you could make a Terra Cotta Warrior from clay to add to the Emperor's Army.
My one complaint is that there is no restroom in the entire exhibit, and once you exit the exhibit you can't re-enter. The twin two year olds we were with didn't get to stay the whole time because one was potty training and had to go. This is an unfortunate flaw for an exhibit at an otherwise well thought out Children's Museum.
The rest of the museum was a blast, and there was something for everyone in our group to enjoy. I suggest making a day of it.
By guest contributor: Maggie