What's Your Happy Place? Family Restaurants
We are starting a new "Happy Place" feature. Different places around town that just make your family HAPPY, written by the LouFamFun team.


Recently, I asked the LouFamFun writers :
Write a sentence or two in a comment about your happy place restaurant for your family and why it makes you so darn happy.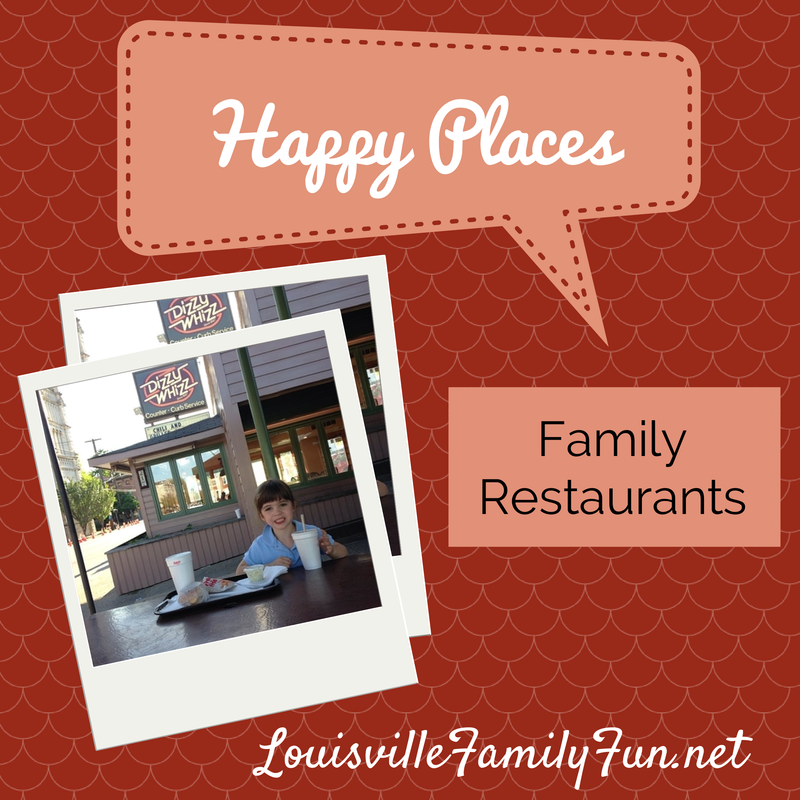 Jackie: our family "happy place" restaurant is Beef O'Brady's. Yummy food, grownup atmosphere, and very family friendly. Kids eat free on the night we go, and there are games to play when dinner's over! Win, win, and win.
Maggie: We love Fiesta Time and Cafe Mimosa. Both places have vast menus so there's something for everyone, and the atmosphere is casual and fun.
Allison: Chuy's is for sure a happy place for my family. My oldest son (5) asks to go to Chuy's quite often, the part that makes it the happy place is that I don't have to constantly tell everyone to eat.
Christine: Wild Eggs because we all love breakfast but different things for breakfast. My 88 yo Grandpa all the way to my 2 yo nephew love it.
Dana: We love B-dubs – we can usually get in and out, simple yummy food, and the kids love the games they can bring to the table.
Nicolle: Shogun! My kids are entertained by the cooking and fire show in front of them and everyone can find something delicious on the menu! And there's usually left overs!
Erin: Ours is El Toro. It's our happy place because they are great with kids, have a fab outdoor patio, Mariachi band on Sat nights. We love the price. Seriously THE place we go when we just want to chill together somewhere for dinner, and we've been going there long enough that many of the servers and the owner know us!
Lauren: Anything pasta is our happy place, but Fazolis has definitely become a go to for us – cheap food, pretty tasty, and I get a great deal being a teacher. And all the bread sticks you can eat!
Caryn: Our happy place to eat is iHop. My kids love breakfast food at any time of day, they love to decorate the kids pancake, and my husband and I love the large selection and friendly service.
Brandy: Our happy place is Salsarita's. We frequent the Middletown location, which is always clean and has a Coca-Cola Freestyle machine, which we all enjoy. The entrees and chips are yummy, we get freebies with our loyalty card and never have to wait long to order.
Karen: McAlister's on Bardstown Rd in Fern Creek — kids eat (a pretty decent sized meal) for free, and we generally go with half our neighborhood, and also run into many others. It's VERY FAMILY FRIENDLY, and everyone is always satisfied.
**Doesn't hurt that my family of four, with a $3 off coupon from the previous receipt, can all eat for under $10!!!
Tami: Annie May's Sweet Cafe- no worries about food allergies here! We dine peanut and tree nut free. Great Saturday morning breakfast spot for our family!
Stephanie: Our happy place is Dizzy Whiz. I love being in Old Louisville and there's nothing better than a complete dive serving up America standards at a low low price. Someone get me a milkshake!
What is your Happy Place Family Restaurant?