Fall Festivals in and around Louisville / Kentuckiana 2014
CLICK HERE FOR 2016 INFORMATION
This post is sponsored by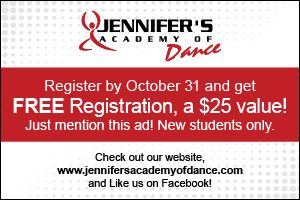 ** Denotes a LouFamFun Favorite!
Tune into our Fall Festivals Podcast!



September
September 4-7
Terrapin Hill Harvest Festival
Harrodsburg, KY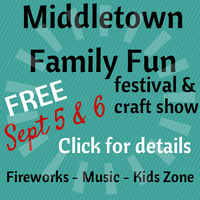 September 5-6
Friday 6pm-10pm Saturday 10am- 9pm
Middletown Family Fun Festival
Historic Middletown
Review here
September 5, 12, 19, 7pm
Concerts in the Park in Jeffersonville, Indiana
Free concerts in Warder Park continue Friday evenings in September
September 5-7
Fleur de Lis Regatta Sailing for a Cure
The Harbor Lawn at Waterfront Park
September 6-October 5
Special Events with Kentucky Railway Museum 502-549-5470 or 1-800-272-0152 or info@kyrail.org
September 12, 7pm-11pm and September 13, 7am-9pm
Simpsonville Fall Festival
Parade September 13 at 1pm, 5K run, walk, and stroller roll at 8pm 502-633-1636
September 13, 9:30-4:00
Digging the Past! A celebration of Archeology & Fossils 812-280-9970
September 13 9:30-6pm September 14 12:00-6pm
Apple Festival in Georgetown, KY
**September 14-21
Gaslight Festival Week 502-267-2070
Highlights: Gaslight Parade (review), Gaslight Balloon Glow (review), Arts and Crafts Extravaganza
Fri 7pm-10pm, Sat 9am-10pm, Sun 12pm-6pm
September 16-21
Kentucky Bourbon Festival
September 19, 8pm-10pm
Stars over Blackacre @ Blackacre Nature Preserve
September 19-20, Fairdale Community Fair -parade is noon on Saturday
September 19-21, Oktoberfest Zinzinnati – see review here about day trip
September 20 9am-4pm
Bug Fest @ Bernheim Forest
**Sept 20 10am-1pm Fall Festival at Derby City Pediatric Dentistry. Yes, a dentist is having a festival and it's fun!
September 20
Original Butchertown Oktoberfest
St. Joseph Catholic Church
**September 20 noon-11pm
National Jug Band Jubilee
Brown-Foreman Amphitheater in Louisville's Waterfront Park
September 20, 10am-5pm
Art in the Park 502-429-7700
September 20-21, 10am-5pm
200 Years on the Ohio @ Riverside Farnsley-Moremen Landing
September 25,26,27, 9am-5pm daily
Bluegrass Quilt Festival
Paroquet Conference Center, Shepherdsville bluegrassquiltfestival@twc.com, 502-955-5203 or 502-531-9551
September 25-28
25th Annual World Chicken Festival in London, KY 800-348-0095
**September 27
NuLu Fest
Including the Louisville Mini Maker Faire in the NuLu neighborhood – kids area sponsored by Louisville Family Fun!


September 27, 9am-3pm Portland Christian School Arts & Crafts festival
September 27, 10am-3pm Covenant Classical Academy Fall Festival (open to public)
September 28, 12pm-5pm
11th annual Ken-ducky Derby
Downtown Waterfront on the Wharf – review here.
September 27-28
Lebanon Junction Old Fashion Days 502-833-2571
September 27-28
44th Annual Madison Chautauqua in Madison, Indiana (read our post here)
Annual Harvest Celebration Festival in Madison
September 28, 10am-4:30pm
Fall Antiques Market @Locust Grove
September 30- October 3, daily 9am-5pm
Idea Festival, Kentucky Center 502-966-4607
October
Like us on Facebook!
October 3 11am-7pm, October 4 10am-5pm
Nunnlea Craft Fair
Nunnlea Home in Louisville
October 3-5
58th Annual St. James Court Art Show – read our post here.
October 4 10-2pm South Oldham Fire Fest
**October 4-12
Harvest Homecoming
New Albany, Indiana
Sunday, October 5, 2pm-7pm See our tips here.
15th Annual Big Rock Jazz & Blues Festival
Big Rock in Cherokee Park
October 4-12
Week in the Highlands
October 10, 6pm-9pm
Barn Dance @ Black Acre Conservancy
October 10-11, 11am-10pm
20th Annual Belknap Fall Festival
October 10-11
Garvin Gates Blues Festival 502-445-4193
**October 10-11
LaGrange Railroad & Bluegrass Music Festival
October 11, 9am-5pm
Southwest Community Festival @Sun Valley Park
October 11-12
International Oktoberfest @Newport,KY Riverfront 513-477-3320
October 11, 11am-4pm
Highview Community Fall Festival @Outer Loop Plaza
502-239-7375
**October 11 10am-6pm Fall Festival @ Foxhollow Farm
October 11 10am-6pm Portland Art & Heritage Festival
October 11-12
34th Annual Bardstown Arts, Crafts, & Antiques Fair
October 12, 10am-6pm
12th Annual Farmington Harvest Festival
October 14-19 – Festival of the Riverboats – BIG deal to celebrate Belle's 100th birthday!
October 18, 9am-5pm
Bernheim Forest Colorfest
502-955-8512 or nature@bernheim.org
October 17-19, 11am-10pm
Steamboat DaysDowntown Jeffersonville Riverstage
**October 25-26, 10am-4:30pm
18th Century Market Fair at Locust Grove 502-897-9845
October 25, 11am-2pm
Jeffersontown Pumpkinfest
Farmers' Market Pavilion in Jeffersontown Gaslight Square
October 25, 10am-4pm
17th Annual St. Aloysius Arts and Crafts Show
St. Aloysius Campus
November
November 1
M.S. Pumpkin Derby @ Louisville Slugger Field
A race to raise awareness about Multiple Sclerosis. There will be pumpkin racing and family-friendly activities throughout the day.
November 11, 11am
Veteran's Day Parade in Downtown Louisville.
Starts at 4th and Chestnut Streets.
Know of other events? Email info@louisvillefamilyfun.net and we will add them!