HerLouisville: Getting Gorgeous in Louisville – The Best Salons, Spas and more
This post is sponsored by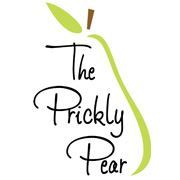 'Tis almost the season to sparkle, y'all.
Pretty soon, the invitations will start rolling in — holiday parties, family dinners, and work events. This time of year, it seems there's always a reason to dress up and look your best.
Now, if you're like me, there are parts of "getting pretty" that come easier than others. I've got hair and makeup down pat, but my nail-painting skills are a disaster. I always decide, at the very last minute, that I need to throw on a coordinating shade of nail polish. And, as you can well imagine, it never turns out right. Smudges are the best case scenario. And the worst case scenario? Well, I wish I were kidding when I say that I once found myself en route to an evening event when I looked down and saw that I'd only managed to paint nine nails. Let me just tell you, it's hard to put your best foot forward when you're hiding one hand all night. From now on, when I want to look special, I'm splurging for a manicure. Some things are best left to the professionals.
I asked the most stylish Louisville ladies I know for some recommendations of their favorite styling professionals, and put together a little guide of tried-and-true favorite spots for all your beauty needs:
The HerLouisville Guide to Getting Gorgeous in the 'Ville.

Best Blowout: Primp Style Lounge. Located in St. Matthews, Primp is Louisville's first blowout bar, offering soft waves, updos, or a classic sleek style. Ask about their special age-appropriate hair and makeup services for girls aged 12 and under!
Best Eyebrows: Clique Waxing Boutique. A well-shaped eyebrow is the key to a polished, pulled-together look. This Crescent Hill studio offers waxing and threading services to give you the best possible arch.
Best Manicure: Joseph's Salon. This AVEDA salon includes therapeutic touch and aroma along with a far better nail polish application than most of us (especially me!) can do at home. Don't miss the Essential Manicure for a great value, or bring your little fashionista (under age 13) along for the the "Glamour Girl" manicure!
Best Makeup: The Beauty Bar at Circe. My most fashionable friends swear by the makeup services at this Brownsboro Road boutique for date nights, holiday parties, or any other time they need to bring the glamour in a big way.
Best Haircut: William Dean's Salon "William Dean is an artist!" was a common response to my query about hair services. My friends weren't just speaking metaphorically about the polished and precise looks that the salon owner provides — he actually designs custom leather goods in his spare time!
Best Hair Color: Z Salon. Z has been my go-to for highlights for as long as I can remember. I love that my stylist consults with me about the process before she ever touches my hair — it soothes my inner control freak and assures me that the results will be beautiful!
Looking for a glam way to keep up with all of your appointments, obligations, and holiday plans? I love this Kate Spade agenda, available at the Prickly Pear. It's a fun, sophisticated way to schedule your daily adventures with style!
Heather



Learn about Heather and see a growing compilation of HerLouisville features on our new page dedicated to the topic. We'll focus on entertaining, style and dining with moms in mind!