Christmas and Holiday Events around Louisville 2014
2016 info – Click here – Best List of Holiday Events


This post is sponsored by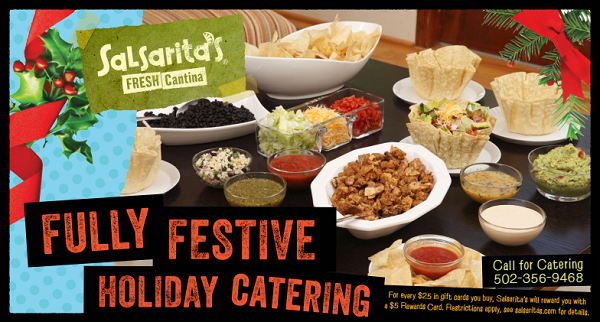 It's that time of year!!
Louisville and Southern Indiana extending into the outer parts of the metro area are just bustling with holiday events and things to do with the kids. Here is our long list of events. I bet there's even more so if you know of any events we don't have listed, just comment on this blog post so we can add them (please include links)!
In chronological order (unless I messed up, which is possible considering I am jittery from too much sugary Halloween candy – that's how early I have to create this list!)


***********************************************************************
Save the Date – January 11, 2015 – LouFamFun's 5th Birthday celebration!



Click and tune into our podcast about these holiday events
Past events have been deleted to help you find current family fun!
Downtown Holiday fun – click here for an evening outing idea
Bass Pro Shop Christmas: They offer so many activities, a free photo with Santa, games, crafts, freebies and more! Starts Nov. 15th and goes through December 24th and check the times of different promotions by clicking HERE. The Clarksville location has a kickoff day on Nov 15th -a preview day and Santa's arrival starts at 5pm. Great for weekdays, busy but doable on weekends. Awesome FREE event.
Christmas at the Galt House
see their website for all of the events – November 15th – January 1st.
Review from 2014
New: Pam Tillis and Friends show, Dickens Dinner, others from previous years: Kalightoscope, Candy Cane Forest, Peppermint Express kiddie train, Snow Fairy, Dancing Bellman and New this year-
Ernie the Engineer
, and more. 2011
review
, 2012
Review
, Snow Fairy Tea
review
, Colors of the Season
review
.
A Coca-Cola Christmas at Louisville Slugger Museum and Factory – November 15th-January 5. Interactive exhibit, Polar Bears, appearances with Santa on select Saturdays. Kids 12 and under free admission Dec 20-Jan 5.
Main Library will host A Nutcracker Storytime with the Louisville Ballet November 19th at 6:30pm. Other dates are November 20, 25, and December 10.
Lights Under Louisville is open 7 days a week for a fun drive through festive experience of lights and holiday music starting Nov. 21st and running through Jan. 4th. It's $25 per car but you can usually find a coupon (Groupon available here) – beware, if you go right after dinner, lines lines lines. Think strategery (a la GWB/Will Farrell) when timing your visit and make sure the kiddos use the restroom right before you go, seriously.
Kentucky Horse Park (Lexington) Southern Lights Holiday Stroll. Nov. 21 -Dec 31 – not a bad drive to get there!
The Most Wonderful Reindeer of All at Derby Dinner Playhouse is great family fun. Many show dates starting November 22-Dec 20 Tickets start at $16.
A Christmas Carol is running at Actor's Theater starting Nov.25th through Dec 23. It's good for ages 5 and up
Highlights of Light Up Louisville include the Run, Run Rudolph 5K run/walk at 2 p.m.; a parade at 6:30 p.m. on Fourth Street (from Liberty to Main streets); and the arrival of Santa Claus at 8 p.m. to assist Mayor Greg Fischer in inserting the magic plug to turn on thousands of lights on downtown buildings and trees. The merriment is capped off with fireworks. Events are centered around the Main Stage at Fourth and Main streets.
An outdoor ice skating rink will be at Fourth Street Live! The rink uses a synthetic ice, whichensures its availability even if outdoor temperatures go above freezing. Admission is $5 per hour for adults and $3 for children under 13. Daily rates are $10 and a season pass is $40 for all ages. Skate rental is $2.
A Holiday Village makes its debut this year at Fourth Street Live! There will be special decorations and programs every Friday, Saturday and Sunday during the holidays.
Children can get their photo taken with Santa for free after the lights and fireworks at the Kentucky International Convention Center.
And more, see here: here.http://www.gotolouisville.com/holiday-events/index.aspx.
Yew Dell Gardens Holiday trains exhibit – Nov 28-30, Dec 6-7, Dec 13-14, Dec 20-21 various dates and time, fee for admission
The Lights at Toyland Christmas display are wonderful, set to music and you can make donations to benefit the Home of the Innocents. Here's the MAP on how to get there (6801 Melon Court, Louisville, KY). It starts November 28 and goes through Dec 26. The special event weekend is Dec 12 and 13-proceeds to Home of the Innocents. We wrote a review, click HERE to read about it and see photos/video.
FREE Pictures with Santa at Park Community Credit Union all branches – Dec 6 and 13, 9:30am- 11:30am
The Louisville Christmas Show Free admission and a free photo with Santa. Shop like crazy. December 12-14th
Cookies and Photos with Santa at NE YMCA Dec 13th 9am-11am $6 per child, see Facebook page for info
Craft Fair& Breakfast with Santa Dec 13th 9am-3pm at St. Thomas More Parish. Craft fair will be held from 9 a.m. until 3 p.m. and Breakfast with Santa from 9 a.m. until noon.
Holiday Bazaar at Jeffersontown High School in gym Dec 13th 9am-3pm 9600 Old Six Mile Lane
Cost: Free, no registration required
Santa Brunch at BLU Italian Grille
Dec 14th 11:30am-1:30pm Reservations call 502-671-4285
Brunch with Santa at Buckhead Mountain Grill Dec 14th 10am-2pm Pictures with Santa 10am – Noon. Make sure to bring a camera or cellphone to take your own keepsake picture.
$14.99 for adults, $7.99 for kids 4-10 years of age, and 3 and under eat for free! All kiddos will receive a free candy cane at Brunch with Santa!
Brunch with Santa at the Oakroom – Dec 13 -Buffet, visit with Santa, crafts and more, fancy schmancy.
Friends Holiday Party at Iroquois Dec 13 – 11AM – 2PM
Mark's Feed Store-Fern Creek – Dec. 16th Kid's Christmas Party. Crafts, games, Santa Claus- Tues kids eat free! No charge for photo with Santa. Review of store here.
Drive-Thru Christmas December 18-20 7-10PM nightly Free outdoor presentation at Valley View Church in southwest Louisville. See what Bethlehem was like 2000 years ago.
Saturday with Santa (40 Nights of Lights) Dec 20 5pm-7pm Light Up Plaza 4th and Jefferson Get picture with Santa, bring canned good or dollar donation for Dare to Care
Disney Princesses Light Up Holiday Village at 4th Street Live Dec 20th 2pm-6pm
MegaCavern Breakfast with Santa on Dec 20th starting at 9am. This event is to help raise money for international adoptions and is open to the public.
Farmers and Specialty Vendors at Winter Jeffersontown Farmers Market Dec 20 10am-1pm Grab spices, honey, jams and jellies, sweet breads, and fudge for a Kentucky Proud gift basket. Handmade jewelrym toys, soaps, etc. Shop local farmers at the Jeffersontown Christian Church on Taylorsville Rd. next to Veterans Memorial Park.
Nutcracker on Ice from the LSA
on Saturday, December 20 and 21 1:30pm.& 4:30 p.m. at Iceland.
Journey to Bethlehem at Jeffersontown Christian Church Dec 24th – start at Sunny Acres Farm and see the progression of animals go to the live nativity. The "Journey" begins at the church at 5pm, but if you would like to experience the Live Nativity and join the caravan at the farm you may do so. Please let us know if you will be attending so we can plan for parking. There will be refreshments at the conclusion of the service. See Facebook post about event.
Pictures with Santa at the malls if you can't make it to any of the free opps 🙂
Mall St. Matthews
Oxmoor Center
Jefferson Mall
Green Tree Mall
We will constantly update this post! Know of any more events? email info@louisvillefamilyfun.net
One time fee sponsorships available for this post. Email info@louisvillefamilyfun.net
We love what we do! Please respect our business and publish with integrity. Share our content via linking to our page and crediting our business – not copying our hard work for your own benefit. Thank you!