My Gym Launching Art Explorers & Zumba® Kids in 2015!
This is a sponsored post.
My Gym has developed an extraordinary program and facility devised to help children 6 weeks through 12 years of age develop physically, cognitively and emotionally. We offer structured, age-appropriate, weekly classes that incorporate music, dance, relays, games, special rides, gymnastics, sports and more. We also offer Parent's Night Out and fantastic Birthday Parties. We are excited to announce two new programs coming to our facility in 2015!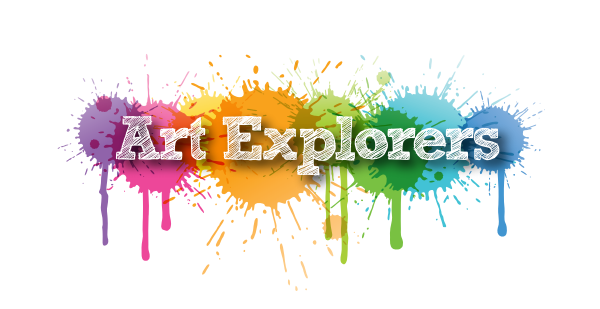 Our Art Explorers program is perfect for children who love art and the world of imagination! Each week, our young artists will have tons of fun as they learn about an artist, (an art concept, a foreign country or another fascinating subject) and create individual masterpieces around that lesson. Class will include age appropriate explore time, painting or clay, an art project, and storytime. The 2-4 year old class is a parent participation class, the 5-9 year old class is an independent class.

Our Zumba® Kids (age 7 to 11) and Zumba® Kids Jr. (age 4 to 6) classes are high-energy dance parties packed with specially choreographed, kid-friendly routines and music like hip-hop, reggaeton, cumbia, and more. Zumba® Kids classes inspire children to express themselves through movement and play, while effectively improving their overall health and well-being by increasing their focus and self-confidence, boosting metabolism, and enhancing coordination. Unlike their adult counterpart, Zumba® Kids classes will break down the choreography step by step and include dance games and a parent performance each week. Classes will be taught by one of our two licensed instructors, and will be capped at 12 students to ensure the best experience for your child.
We will also be adding Power Tumblers, a focused gymnastics program for 8-12 year olds, and two additional Practice & Play times (Free Play) during the daytime hours for a total of four times per week members and non-members alike may visit to run off some energy at our indoor facility! Practice & Play is free for currently enrolled members and their families, or $5/child for those not enrolled.

View our schedule and sign up online now​ for $30/off your first month of Art Explorers, or Zumba® Kids & Zumba® Kids Jr. with a minimum 8 week enrollment. Use the promo codes 30OFFART or 30OFFZUMBA.
Offers expire January 10, 2015.
My Gym is located at 11770 Shelbyville Road at Village Square Plaza in Middletown.
If you have questions or would like more information on any of our programs, give us a call at 502-614-6001, or email louisville@mygym.com
Our Website: mygym.com/louisville
Facebook: facebook.com/mygymlouisville